As an electrical automation engineer, you bridge the gap between functional design and automated solutions. While machinery and systems don't always run with optimal precision, your expertise allows you to nudge them in that direction.
You effortlessly navigate the complex interactions between electrical hardware and software, but how do you describe such a diverse skill set in a one-page resume?
No worries! We've helped engineers like you build resumes that show off their strengths. Check out our electrical automation engineer resume examples and expert resume tips to propel your career forward.
---
Electrical Automation Engineer Resume
---
Clean Electrical Automation Engineer Resume
---
Modern Electrical Automation Engineer Resume
---
What Matters Most: Your Electrical Automation Engineering Expertise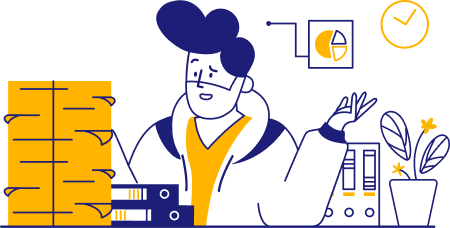 From designing, implementing, and troubleshooting electrical circuits and systems, to navigating human-machine interface designs, you've accumulated a wealth of skills that make you the perfect pick for this role.
Your job is highly technical, so naturally, it's best to keep the focus on your industry-specific expertise and know-how. Leave your people skills for later. Recruiters will scan your resume for engineering skills, after all.
Draw attention to your proficiency with automation tools like ABB RobotStudio and Rockwell Automation Studio 5000. Don't forget to also discuss your more general electrical engineering prowess, such as your knowledge of safety protocols and SCADA systems.
9 best electrical automation engineer skills
Circuit Design
PLC
SCADA Systems
Control Algorithms
Safety Protocols
AutoCAD Electrical
Siemens TIA Portal
Wonderware InTouch
ABB RobotStudio
Sample electrical automation engineer work experience bullet points
Throughout your career, you've overseen the full spectrum of electrical engineering tasks. You've led electrical system upgrades, designed automation systems, and troubleshot and resolved countless issues. There's a lot of ground to cover in this part of your resume.
One advantage of your line of work is that all of your tasks can be easily backed up with key metrics and statistics. By including concrete figures, you can highlight the impact you've had in your past roles.
Turn tasks into accomplishments and add metrics. Instead of saying you used AutoCAD, go deeper and say that you "leveraged AutoCAD Electrical to redesign circuitry, resulting in a 10% reduction in energy consumption."
Here are some examples:
Spearheaded a system upgrade using Rockwell Automation Studio 5000, leading to a 29% boost in production efficiency
Led a team initiative to integrate robotics, resulting in a 33% increase in production speed using ABB RobotStudio
Implemented safety protocols, leading to a 67% reduction in accidents within the manufacturing facility
Troubleshot and resolved 91% of electrical automation issues over a 2-year period within the first 24 hours
Top 5 Tips for Your Electrical Automation Engineer Resume
Show your passion for the industry

The electrical automation engineering landscape is constantly evolving, so emphasize that you're keeping up to date to set your resume apart. As an example, you could talk about the SCADA systems course you completed, or the ICCASE industry conference you recently attended.

Demonstrate your collaboration

Show recruiters that you work well across various departments, including specialized and interdisciplinary teams. Discuss projects where you collaborated with other engineers, developers, or operators to achieve substantial results. Add some extra pizazz by including concrete figures that emphasize your impact.

Talk about automation and efficiency

Every company loves efficiency, so if you express that you share that mindset, you're already one step ahead. Any and all time and cost-saving measures are great to include. For instance, talk about how you leveraged Selenium to devise a framework, which went on to boost system efficiency by 28%.

Highlight your technical proficiency

Get into the specifics of your technical expertise, along with how you leveraged it to make an impact. Rather than just saying you're proficient at HMI design, detail how you implemented new HMI designs using Wonderware InTouch, reducing user training times by 26%. These details will go a long way in showcasing your expertise.

Emphasize your safety-oriented approach

In your role, it's important to be aware of the inherent risks involved in automation and electrical tasks, and take precautions to minimize them. Show that this matters to you by detailing any safety protocols you've devised or certifications you've earned to show that you stay on top of safety matters.
Should I include my certifications?
Definitely. Including extra certifications underscores your expertise, so if you have any certs like the CAP, CCST, Rockwell Automation Certification, or the TUV Functional Safety for Engineers, add them to your resume.
How can I show my project management skills?
Use your work experience bullet points to highlight that you're not just a skilled engineer, but also an effective leader. Talk about collaborating with cross-functional teams and stakeholders, but also tracking timelines and milestones to ensure that projects are delivered on time and within budget.
How can I make my resume stand out?
The best way to do this is to tailor your resume to match each particular job. Study the job description and adapt. For instance, if the role heavily emphasizes expertise in PLC programming and integration of IoT devices in an industrial setting, talk about how you designed and implemented PLC-based control systems in the past.