You've refined your ability to envision, create, and manage complex electrical systems. You've led countless multidisciplinary engineering projects to success, while always taking the time to provide guidance and mentoring to your junior colleagues.
While you're adept at navigating the complex and multi-pronged world of electrical engineering, it can be tricky to describe such a diverse skill set on a single-page resume.
That's what we're here for! Our senior electrical engineer resume examples have helped many experienced professionals like you move past plateaus and take their careers to new heights. Here's how you can do the same with yours.
---
Senior Electrical Engineer Resume
---
Professional Senior Electrical Engineer Resume
---
Formal Senior Electrical Engineer Resume
---
What Matters Most: Your Electrical Engineering Proficiency & Experience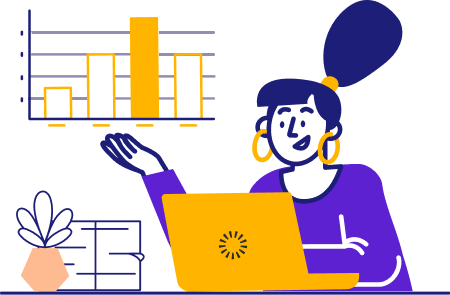 With years of experience under your belt, you've accumulated a deep understanding of electrical components and infrastructure. Making sure systems are up to the latest codes and safety standards is second nature to you at this point.
You're well versed in engineering software like ETAP and Matlab, but your skillset isn't limited to technical expertise—you also have the vision and project management expertise to plan and execute projects within time and budget constraints. All of those abilities are great to include in your resume.
In this section, focus on your technical proficiencies and trade-specific skills such as circuit analysis and troubleshooting, and let your soft skills like your leadership and client management shine through your work experience bullet points instead.
9 best senior electrical engineer skills
Electrical System Design
Project Management
Circuit Analysis
System Testing
Electrical Code
AutoCAD
Matlab
PSpice
ETAP
Sample senior electrical engineer work experience bullet points
Your track record for identifying issues before they become disasters makes you an invaluable asset to any team, so filling out this section should be pretty easy. 
The best way to shine a light on your impact is to quantify your achievements. Thankfully, in your line of work, most objectives can be backed up with concrete metrics, be it efficiency, security, budgets, or even the number of people you worked with.
How to use metrics to your advantage? For instance, instead of just saying that you designed products, say: "Leveraged PSpice to simulate and analyze circuit behavior for a complex system redesign, resulting in a 25% increase in system efficiency and reliability."
Here's an example of what you can do in your resume:
Led a team of 5 engineers to the successful completion of a $2M electrical system upgrade, improving system efficiency by 31%
Developed and implemented a new procedure for troubleshooting system faults, resulting in a 23% drop in system downtime
Spearheaded training program for junior engineers, leading to a 21% improvement in project completion times
Managed a $4M project budget, achieving a cost saving of 16% through efficient allocation of resources
Zone in on your engineering expertise

Don't be afraid to get really technical and get into the nitty-gritty of your engineering proficiency. For instance, rather than just saying you used ETAP, specify that you used it to design and analyze power systems for a citywide project, leading to a 10% increase in system efficiency.

Emphasize safety compliance

Adhering to the ever-changing safety codes and standards is key in electrical engineering, so make sure to show your familiarity with safety regulations. As an example, you could talk about any routine inspections or safety audits you've implemented.

Highlight your project management skills

Your ability to manage and lead engineering projects is what sets you apart. Discuss projects you completed within the given budget and timeframe, outlining the impact they had on your organization in terms of cost or time savings.

Add some of your certifications

Most senior electrical engineers hold a Professional Engineer (PE) license. However, if you have other related certifications like the CESCP, draw attention to it, as it can help boost your profile in the eyes of a recruiter.

Show that you're a great problem-solver

Discuss instances where your experience and expertise allowed you to find innovative solutions to complex problems. For example, talk about how you used LabVIEW to troubleshoot a recurring issue, that led to an 80% reduction in downtime.
How can I show my continuous learning mindset?
To show recruiters that you're always seeking to improve your knowledge and keep it up-to-date, mention any certifications, courses, or training you've completed. This includes your advanced Matlab proficiency or an energy management certification.
What should I talk about in my cover letter?
Think of your cover letter as a chance to elaborate on your engineering and leadership skills from a more qualitative perspective. The exact details depend on your specialization, but make sure to mention your greatest achievements, such as the extensive grid modernization project you spearheaded.
How can I demonstrate my leadership skills?
Showcase your leadership skills by talking about leading projects and helping junior electrical engineers with their professional development. Get into the specifics of your team's achievements, and how your guidance and leadership helped boost your team's results.