You're an expert at getting diesel-powered vehicles running at peak performance. Diagnostic tests are done, repairs are performed, and vehicle records are kept accurately with you on the job.
Hiring managers in the automotive industry always want to ensure new hires have the right skills to get vehicles back on the road as quickly as possible. Does your resume template give you more than a fighting chance as you start looking for your next job?
Select a template from our diesel mechanic resume examples and get a head start with displaying your abilities successfully.
---
Diesel Mechanic Resume
---
Formal Diesel Mechanic Resume
---
Elegant Diesel Mechanic Resume
Related resume examples
---
What Matters Most: Your Diesel Mechanic Skills & Work Experience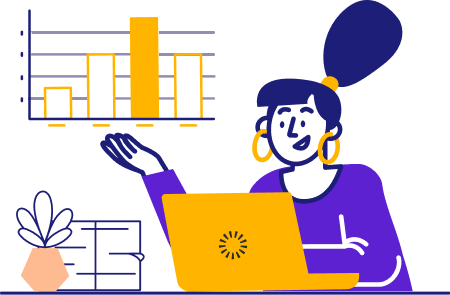 Diesel mechanics need a well-versed skill set to repair a wide range of vehicles that may come into the garage. That's probably left you wondering about the best skills to put on your diesel mechanic resume.
The best place to start is the job description. It's like looking under the hood to see what each workplace needs to get its operations running smoothly. For instance, some facilities may emphasize engine repair, whereas another needs help with steering system diagnosis. You should customize the skills you list for each job you apply to.
Here are some popular diesel mechanic skills to get you started.
9 popular diesel mechanic skills
Quality Control
Engine Repair
Equipment Calibration
Microsoft Office
Air Brakes
Hydraulics
Forklift Operation
Transmissions
Diagnostics
Sample diesel mechanic work experience bullet points
Skills like knowledge about hydraulics and air breaks will catch a hiring manager's attention. However, they'll still want to see what you've accomplished on the job before bringing you on board.
As a mechanic, you use many performance metrics to help make crucial decisions during vehicle repair. Using metrics in your resume also helps showcase how you've been successful on the job.
Try to include a measurable impact for each example you list, such as mean time to repair or preventative maintenance compliance, to make your examples stand out.
Here are a few samples:
Performed 10-point inspections to diagnose engine problems in construction vehicles, such as cranes, bulldozers, and forklifts, with 98% accuracy.
Took vehicles for test drives and ran performance tests after all repairs to decrease post-repair failure rates by 45%.
Analyzed equipment calibration between projects to ensure everything was operating at top functionality, decreasing mean time to repair by 35%.
Performed quality control analysis on all hydraulics and air brake systems to boost preventative maintenance compliance by 66%.
Top 5 Tips for Your Diesel Mechanic Resume
Use proper formatting

Diesel mechanics will benefit from using reverse chronological formatting on resumes. It lists your most recent experiences first, which will be the most relevant to your current engine repair and quality control abilities as vehicles and compliance standards in the industry have evolved.

Limit it to one page

The automotive repair industry is fast-paced, so hiring managers will do quick reviews when initially receiving resumes. Avoid going over one page to help them locate the most important skills they're looking for, like diagnostics or equipment calibration.

Use action words to stand out

Mechanics are expected to take action to get repairs done quickly and vehicles back on the road. You can emphasize your ability to perform in this fast-paced environment using action words like "repaired" or "analyzed" in your work experience examples.

One-sentence examples work best

While there are a lot of steps to aspects like engine repair, hiring managers don't need all the information to know you can perform these tasks effectively. Simply writing one sentence about how you used a five-step system to diagnose engine problems 44% faster will show you have the right abilities.

Always proofread

Accuracy is crucial for diesel mechanics when you want to ensure all brakes, steering systems, and engines are functioning properly. Show hiring managers you can perform accurately by proofreading your resume thoroughly so it is free of grammatical errors.
How many jobs should I put on my diesel mechanic resume? 
You should limit your diesel mechanic resume to three or four jobs. Aim to include the most recent jobs that used the most relevant skills like hydraulics and diagnostic systems. 
Should I use a resume objective? 
If you don't have much experience as a diesel mechanic, a resume objective will work well. For instance, you could explain how obtaining your associate's degree in diesel maintenance, where you performed engine overhauls in courses with 99% accuracy, has equipped you to succeed in the role. 
Do diesel mechanics need a cover letter? 
You should include a cover letter for each diesel mechanic position you apply to. It'll help show how your skills connect with the company's mission, such as how you want to use your engine repair skills to fulfill the company's goal of getting construction-related clients back to work as quickly as possible.