You gather and sort customer and client information, preparing it for computer entry. You check for errors, ensuring the best possible accuracy while you organize and prioritize sets of data.
But you might feel a bit uncertain about what to add to your resume. What should it include? How long should it be?
No problem: We've had plenty of experience helping people in data entry with their resumes, and we can help you, too, with these three resume templates and some useful advice.
---
Data Entry Clerk Resume
---
Elegant Data Entry Clerk Resume
---
Clean Data Entry Clerk Resume
Related resume examples
---
What Matters Most: Your Skills & Work Experience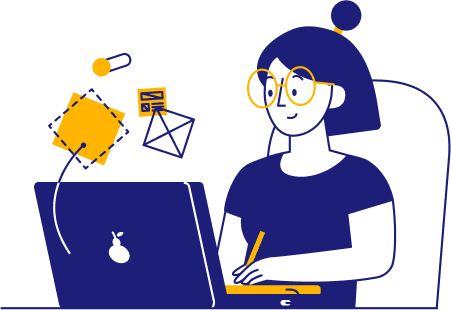 Recruiters want to know all about the good stuff you have to offer: How are your time management skills? Are you great at working with your peers to obtain the necessary documentation for top-priority data entry?
When you answer questions like those, be specific. Recruiters won't spend long skimming your resume, so hone your skills as sharply as you can to answer questions before they're asked. Avoid sounding generic.
You'll also want to make sure your abilities look extremely relevant to your profession: That's why you want to be so deliberate about listing skills that are specific to data entry!
For example:
9 most popular data entry clerk skills
Time Management
Problem-solving
MS Teams
Google Sheets
WIS
Error Identification
Financial Recording
Data Transcription
Flexibility
Sample data entry clerk work experience bullet points
Now that you've set an impressive stage with your skills list, get ready to wow recruiters with examples of your greatest professional achievements. It's time to prove that you know what you're doing by providing examples of your past success!
You can use a wide variety of job roles to elevate your credibility, even if they don't directly relate to your data entry clerk role: With a bit of creative thinking, you're bound to find several points that overlap with your skills list.
Just make sure you back up any claim to success with numerical data. Quantifiable metrics of your positive impact take your experience section from good to great!
Consider these examples:
Recommended bank products that met customers' needs, exceeding sales targets by 23% year over year
Compiled statistical information for special reports, increasing data integrity and process efficiency by 39%
Built revenue reports that provided vital financial information to new leadership figures, resulting in identification of $245K in new revenue streams
Maintained data entry quality levels of 96% to support team productivity and efficiency
Produced monthly reports with innovative usage of advanced Excel functions, increasing accuracy by 12%
Top 5 Tips for Your Data Entry Clerk Resume
Get super technical

Even though your data entry clerk role involves a lot of teamwork and helpful interactions with other employees, you still want to maintain a technical tone when describing your skills. Don't just say you're good with people; report exactly what you do to help out.

Spice things up with context

Varying the context for your experience points and metrics can make your professional history look way richer. Mention sales targets, collaboration with team leaders, and workplace settings for added intrigue.

Stay organized

Since so much of your job role revolves around compiling, organizing, and prioritizing data, you should show your ability to do this via your resume layout. Each section should be clear, clean, and informative.

Diversity can help!

Again: Don't balk at the idea of including past job experiences that have no surface relation to data entry. You've almost certainly used relevant skills in the past, and it'll show off your adaptability if you can work them in smoothly!

Use some color . . .

. . . But not too much! Use a bit of highly readable color to make each section header pop, and you'll visually reinforce your awesome organizational skills. Just avoid anything that distracts from the actual data entry on your resume.
How to Write a Data Entry Clerk Resume
Use a resume outline to organize your data entry experience

You probably use a template to keep everything organized when creating tables and charts with data. Do the same with your resume. Start with an outline with defined sections for your data entry work experience, key skills like Excel and 10-key typing, contact information, and education.

Focus on technical skills relevant to the position's needs

You handle many technical aspects behind the scenes, from SQL systems to detailed transcription. Your resume should focus on those abilities while aligning with the organization's needs. For instance, a position handling medical data will appreciate your confidential reporting skills to manage HIPAA requirements.

Use metrics in each example of work achievements

As someone who handles lots of data, you know how important it is in key business decisions. Use those skills to your advantage to list essential metrics in each example of work experience you list, such as how you entered data in SQL systems with 99% accuracy for three years.

Use an active voice to make an impact with your data entry capabilities

You can make your data entry work achievements sound more impactful with an active voice. To do that, include action words like "transcribed" or "compiled." For example, you could say you "compiled data from 2,300 responses to a market research survey, leading to 36% more effective promotional decision-making."

Proofread for errors to show you can handle data with accuracy

Accuracy is crucial in your position. For example, entering the wrong data in financial reports could set the company up for compliance issues. That means hiring managers will look for accuracy from the get-go. Proofread thoroughly to ensure you submit a resume free of grammar or formatting errors.
What about cool fonts?
Now, we have nothing against cool fonts, but you don't want to get too zany with them. Have fun picking your favorite clean, modern fonts, but basically, if your resume would look out of place on your own desk, dial things back a bit.
What if my resume goes over one page?
Time to trim it down! But don't worry: You don't have to say goodbye to any of your treasured accomplishments forever. If they don't fit on your one-page resume, save them for your cover letter.
How do I balance my skills?
It can indeed be a challenge to balance hard and soft skills on your resume, so try to include relatively equal examples of both. Just make sure you're crystal clear about what they do to further your abilities as a data entry clerk.