Customer care is a top priority for any product or service-related company. You help companies succeed in that area with excellent phone etiquette, conflict resolution, and organizational skills.
Have you put the same type of care into organizing the top skills on your resume? 
Modern customer service has several layers, from answering incoming calls to managing questions on company social media accounts. If you're struggling to narrow down what to include, our customer service representative resume examples will be an excellent resource.
---
Customer Service Representative Resume
---
Formal Customer Service Representative Resume
---
Elegant Customer Service Representative Resume
---
What Matters Most: Your Customer Service Representative Skills & Work Experience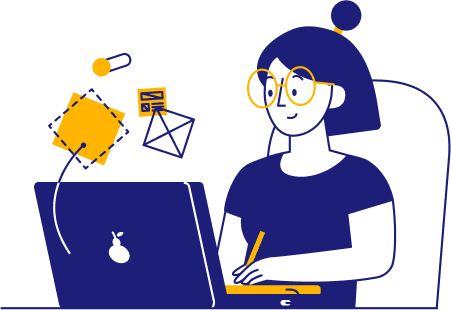 Your performance on the job can make or break a customer's opinion of the company, so having the right skills is essential to stand out during the hiring process.
Since every company may emphasize different types of customer service, like real-time chat portals or email inquiries, you should tailor the skills on each resume you submit to the company's needs.
Here are some popular customer service rep skills to get you started.
9 popular customer service representative skills
Conflict Resolution
Data Analysis
Data Entry
Microsoft Office
Zendesk
Email Correspondence
Phone Etiquette
Customer Relations
Help Scout
Sample customer service representative work experience bullet points
Your top skills, like conflict resolution and Zendesk, will likely catch a hiring manager's attention. However, you still need additional details to ensure you land an interview. 
One of the most essential aspects of customer service is relevant data for how your efforts are performing. You're probably pretty familiar with metrics like satisfaction scores and resolution rates, so emphasize those numbers whenever possible in examples. 
Also, keep these examples short and easy to understand, like you would when explaining details to customers. It'll help you stand out to hiring managers when they quickly review tons of applications during the hiring process.
Here are a few samples:
Took 35+ daily calls and used active listening and consultative skills to solve 90% of customer inquiries about billing.
Developed email service templates for common customer inquiries to improve first response times by 56%.
Applied empathy and identified customer pain points to improve service satisfaction rates by 60% while retaining 72% more customers in the process.
Monitored queues for customers on hold between each call to help decrease hold times by 2 minutes.
Top 5 Tips for Your Customer Service Representative Resume
Emphasize metrics

Customer service is a career where many activities can feel like qualitative efforts. However, you can still emphasize tons of data points to make your abilities stand out, like net promoter scores and the number of first-contact resolutions.

Action words make a bigger impact

Action words like "resolved" or "monitored" will make your examples feel more impactful. For instance, you could explain how you "resolved 73% of inquiries on first contact by identifying key customer pain points and using proper protocols to find an appropriate resolution."

Name specific types of technology

Every company may use slightly different types and brands of customer service tools like CRM software. Therefore, you can stand out by including specific names of tools mentioned in the job description, like Zendesk, HubSpot, or Salesforce. 

Proofread thoroughly

Just like entering inaccurate customer information would lead to complications on the job, grammatical errors or inaccurate information can also detract from the professional feel of your resume. Always proofread before submitting to show hiring managers you can provide detail-oriented service.  

Use reverse chronological order

Your customer service abilities and use of current technology have likely improved and evolved over time. That's why reverse chronological order that puts your most recent experiences first will help you stand out in aspects like email correspondence or using Help Scout for live chat systems. 
How long should customer service rep resumes be?
One page is an optimal length for customer service rep resumes. Try to limit your resume to three or four jobs while focusing on skills that are the most relevant to each company. For instance, if you're applying to a company that sells computer equipment, you could emphasize your technical troubleshooting abilities. 
Is an objective a good idea for customer service reps?
Resume objectives can work well if you don't have much work experience. For instance, you could write a few sentences about how you helped maintain 96% positive satisfaction rates in retail service positions and are eager to apply those abilities as a customer service rep. 
What if I'm applying for my first customer service rep job?
If you haven't worked as a customer service rep before, many applicable skills will still transfer over. For instance, retail or restaurant customer service, data entry, or tasks requiring problem-solving would all be good experiences to emphasize.