Every great customer service operation needs effective strategists leading the way. You help by training staff members, monitoring performance data, and improving processes to create an outstanding customer experience.
Have you strategized your resume to show hiring managers you're the leader they need for their service staff?
Your performance as a supervisor can make or break how the service team performs, so hiring managers will give your resume a detailed review to ensure you're the right fit. Allow us to help with our customer service supervisor resume examples that provide an excellent template to showcase your top skills.
---
Customer Service Supervisor Resume
---
Professional Customer Service Supervisor Resume
---
Formal Customer Service Supervisor Resume
---
What Matters Most: Your Customer Service Supervisor Skills & Work Experience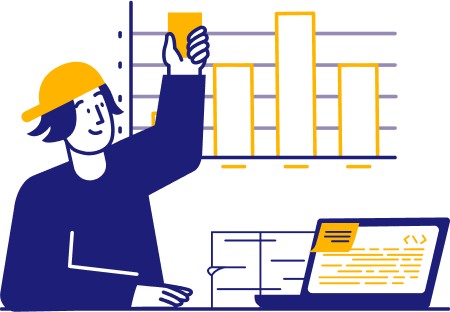 To determine if you can lead a team, hiring managers will first look at the skills listed on your resume. 
Ideally, you'll want to use a mix of top customer service supervisor skills and what the company emphasizes in the job description since every company uses different technology and service techniques. For instance, one company may use HubSpot, whereas another uses Salesforce as its CRM of choice. 
Here are some of the best customer service supervisor skills to get you started.
9 best customer service supervisor skills
Scheduling
Team Leadership
HubSpot
Customer Relations
Staff Development
Conflict Resolution
Zendesk
Microsoft Office
Process Improvement
Sample customer service supervisor work experience bullet points
Leading a team requires more than just having the right skills. You must also put them to work on the job and show how they impact the customer experience. 
You can use customer service metrics to your advantage here, like resolution rates, call length, and satisfaction scores.
Remember that one-sentence examples are the sweet spot here to avoid providing too much information that takes away from your primary skills in team leadership and customer relations.
Here are a few samples:
Provided coaching and training for team members using new call scripts that improved satisfaction scores by 34%.
Conducted operational audits and monitored data in HubSpot to find 7 ways processes could be improved to decrease hold times by 45% while increasing satisfaction rates by 27%.
Optimized workflows in Zendesk and encouraged collaboration between team members to exceed yearly customer service goals in resolution rates and customer retention by 15%.
Led a team of 24 service reps while implementing a live chat system to provide 56% more efficient service.
Top 5 Tips for Your Customer Service Supervisor Resume
Both technical and leadership skills are essential

Supervisors need both technical know-how while also leading their teams to perform processes effectively. You can showcase both in your examples, such as training your 17-person team on active listening techniques to improve satisfaction scores by 42%.

Keep it to one page in length

A one-page resume is optimal to provide enough information without losing a hiring manager's attention. To keep it concise, narrow in on the primary needs of the position. For instance, focusing on software like Help Scout and Zendesk would be ideal if the company uses live chat systems. 

Optimize with action words

Action words like "oversaw" or "trained" will make your examples more engaging. For instance, saying you "oversaw a 20-person team and trained them on more efficient email response techniques to improve customer satisfaction by 43%." 

Reverse chronological order works best

You've worked your way up over your career to get to a supervisory position. Therefore, your most recent experiences will be the most relevant to your team leadership abilities and should be listed first.

Organize the information

If you were writing an email to a customer in response to a service request, you would want essential information to be clear and well-spaced. The same is true with your resume. Organize it with clear headers, easily readable 12-14 point font, and bullet points with work experience examples.
Should customer service supervisors use a summary?
Resume summaries work well for those with ten or more years of experience in customer service. For instance, you could write a few sentences on how your 11 years of experience managing 35 or more daily inquiries with 96% satisfaction scores have equipped you for the role. 
What if I haven't been in a supervisory role before?
Try to emphasize how your experiences as a customer service rep have equipped you with the technical skills for the role and any examples of leadership. For instance, training new service reps could show your abilities to lead. 
What do I write in my customer service supervisor cover letter?
Aim to connect with the company's mission and explain how you'll succeed in the position in more detail. For instance, you could explain why providing efficient service is important to you and how you use Zendesk to help speed up response times to email service inquiries.