When customers are contemplating a purchasing decision or need technical assistance, you're there with outstanding expertise to answer any questions, troubleshoot errors, and explain the benefits of company products.
Is your resume serving you right as you're trying to promote your top skills during the hiring process?
The impact you make can make or break the buying process for customers, so hiring managers will carefully consider each resume. You can optimize for success with our customer service sales resume examples that have helped many service reps land their ideal job. 
---
Customer Service Sales Resume
---
Elegant Customer Service Sales Resume
---
Clean Customer Service Sales Resume
---
What Matters Most: Your Customer Service Sales Skills & Work Experience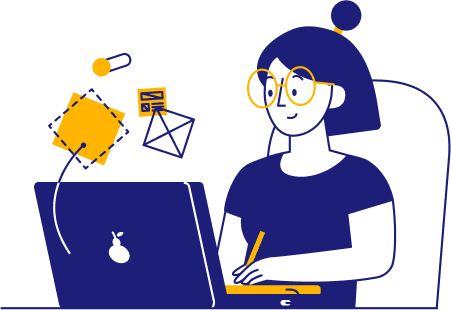 When you explain the benefits of products or services, you probably try to target what you say to each specific customer's needs. You should do the same with the skills on your resume. 
Every customer service sales position is unique, so you must tailor the skills you list for each job you apply to.
For instance, an e-commerce store that sells kids' products will have different needs than a cell phone service provider. The kids' products job may require knowledge of child safety ratings, whereas the cell phone provider may need you to help with technical troubleshooting.
Here are some popular customer service sales skills to get you started.
9 popular customer service sales skills
Technical Support
Customer Relations
Salesforce
Zendesk
Data Analysis
Consultative Selling
Phone Etiquette
Email Correspondence
Solution Selling
Sample customer service sales work experience bullet points
While skills like consultative selling and technical support will grab a hiring manager's attention, they'll also want to see how you've applied those abilities effectively.
Thankfully, customer service and sales involve many metrics you can apply here, like satisfaction scores, customer retention, and conversions.
Also, remember to keep these examples straightforward and full of relevant details about how you've succeeded in tasks like data analysis to avoid losing a hiring manager's attention.
Here are a few samples:
Followed up with customers within 48 hours of completing a service call to ensure a solution was reached and to provide an additional CTA, resulting in 56% higher sales revenue.
Resolved 96% of customer complaints about transaction errors within 1 hour or less by analyzing databases and quickly finding workarounds to get orders submitted correctly.
Used consultative selling to relate product benefits to customer needs, improving conversion rates by 45%.
Analyzed customer transaction data in Salesforce to provide 67% more accurate solutions to common issues and questions.
Top 5 Tips for Your Customer Service Sales Resume
One-sentence examples work best

When customers contact you, they're looking for quick and relevant information. The same is true when hiring managers review your resume. For example, you don't need to provide every detail about technical troubleshooting. Simply saying you resolved 98% of technical issues within 30 minutes will show your abilities.

Use a mix of technical and interpersonal skills

Customer service sales is a unique position requiring a multi-functional skill set. You need to know technical troubleshooting while also selling products and providing empathetic solutions. Aim to provide a mix of all these skills for the best results.

Always proofread

When customers need fast solutions, your ability to provide accurate information is a must. You can start things off right in the hiring process by submitting a grammatically correct resume showing your detailed abilities.

Performance metrics matter

Your performance in selling products and helping retain customers can significantly impact the company's bottom line. Therefore, emphasizing key metrics like resolution rates and first reply times is crucial to help you stand out.

One page is an optimal length

Just like product descriptions, you want to strike a balance between detail without losing attention. One page is an optimal length for resumes to help hiring managers identify your most relevant abilities in technical support and consultative selling when quickly reviewing tons of applicants.
What's the best formatting for customer service sales resumes?
Reverse chronological formatting will work best. Relevant customer service sales technology and techniques are constantly evolving, which means your most recent experiences should be listed first in software like Zendesk and strategies like solution selling. 
Should I include a cover letter for a customer service sales job?
While some companies may list the cover letter as optional, you should always include one. It'll help you stand out by allowing you to show how you connect with the company's mission and explain why your expert consultative selling approach will benefit the customer experience. 
Should I use a resume template?
A resume template will help you organize your information and speed up the application process. Just note that you should still customize what you list to each job to help you stand out, such as live chat systems or social media customer service that may be required with some jobs.