You're passionate about providing a great customer experience. Calls and messages are answered, troubleshooting instructions are provided, and customer data is organized effectively with you on the job.
Now it's time to create an effective resume to show hiring managers you're the right fit for their remote customer service operations.
Service reps in remote positions aren't always under direct supervision and must be self-starters, so hiring managers will carefully evaluate each resume. Let us help you get off to a great start with our remote customer service resume examples that will be effective in 2023.
---
Remote Customer Service Resume
---
Formal Remote Customer Service Resume
---
Elegant Remote Customer Service Resume
---
What Matters Most: Your Remote Customer Service Skills & Work Experience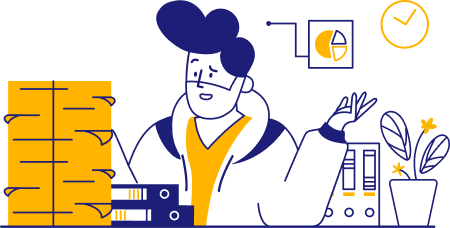 One of the initial things hiring managers review is the skills you list on your resume to show how you'll implement effective service strategies.
Every company has different needs here, depending on their product or service offerings and the technology they use. That's why it's an excellent idea to customize each resume based on the company's needs in the job description. It'll let you in on specific CRMs you should list or types of service inquiries you'll be responding to, such as over the phone or live chat systems. 
Here are some popular remote customer service skills to get you started.
9 popular remote customer service skills
Customer Contact
Data Entry
Order Processing
Conflict Resolution
Customer Relations
Zendesk
Help Scout
Microsoft Office
SAP ERP
Sample remote customer service work experience bullet points
While skills like accurate data entry and customer relations will catch a hiring manager's attention, you need more data to back up your abilities.
Ideally, you want to focus on key metrics that are important in customer service when highlighting work achievements, such as the percentage of problems resolved and efficiency.
Also, keep examples brief, just like you would when providing customers with instructions to avoid losing a hiring manager's attention.
Here are a few samples:
Patiently listened to customer issues and instructed them on effective troubleshooting procedures to achieve 87% first-call resolution rates.
Regularly checked emails in between calls and followed correspondence scripts to achieve response times of 2 hours or less during regular working hours.
Managed over 50 inquiries daily through Help Scout live chat systems, successfully solving 95% of service requests within 24 hours.
Used proper phone etiquette while answering 40+ daily calls to achieve 96% positive satisfaction scores.
Top 5 Tips for Your Remote Customer Service Resume
Both interpersonal and technical skills matter

Service reps need to perform technical tasks like providing troubleshooting instructions while also using interpersonal skills to ensure a positive customer experience. Your examples and listed skills should emphasize how you use both. 

Action words make examples more engaging

You may have been taught that using an active voice can help while talking to customers. It also helps make your work experience examples more engaging, so use action verbs like "assisted" or "resolved" whenever possible. 

Aim for one page in length

Hiring managers can make a first impression on your resume in about six seconds. Ensure it captures an easily understandable overview of your experiences by limiting it to a concise page about your top skills in order processing and conflict resolution. 

Use reverse chronological order

Customer service software and strategies are always evolving, such as the rise of social media and live chat systems for service efforts. That's why listing your most recent experiences first is ideal for showcasing your most relevant abilities to hiring managers.

Proofread for errors

On the job, inputting the wrong order information or providing incorrect troubleshooting instructions could create a poor customer experience. You want to show hiring managers you can perform accurately, so proofread for grammatical errors before submitting your resume. 
What if I haven't worked as a customer service rep before?
Even if you don't have experience as a service rep, there are several transferable skills you can include from other positions. For instance, you could gain customer service experience in retail or sales-related jobs. You could also emphasize skills like data entry or inventory management from other positions. 
Do remote service reps need a cover letter?
Not all remote customer service positions require a cover letter. That said, submitting one will still help you stand out since it can provide you extra space to say why you want to work for the company and how you'll use your customer relations skills to provide effective service. 
Should I list all of my previous jobs?
Applicants with lots of work experience don't need to list all their previous jobs since it would provide too much information. Instead, aim for three or four jobs that are the most recent and relevant to the skills required, like HubSpot or phone etiquette.