Organizations that sell products or services need caring service reps who can create the best customer experience, no matter why customers are calling in for service. You provide expert care during that process by taking orders, providing information, and successfully assisting with issues.
Have you put the effort into selecting the ideal resume template to ensure your success during the hiring process?
Companies have key skills they look for in their frontline service reps, so optimizing your resume is essential. Our team has done detailed research to help with that and put together our call center customer service resume examples that will be effective in 2023.
---
Call Center Customer Service Resume
---
Modern Call Center Customer Service Resume
---
Professional Call Center Customer Service Resume
---
What Matters Most: Your Call Center Customer Service Skills & Work Experience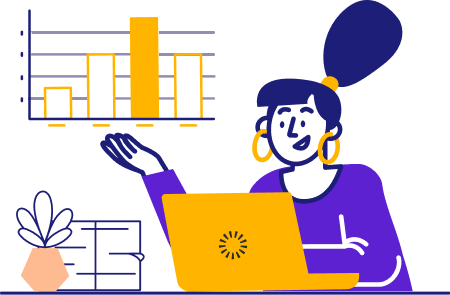 When your position significantly impacts customer experience and retention, companies will want to ensure you have the right skills before bringing you on board at the call center.
Every company has different customer service techniques and product or service offerings. That means reviewing the job description is essential to ensure you list the right skills here. For instance, a company that sells furniture may want you to be skilled in walking customers through furniture assembly when they call in about difficulties.
Here are some top call center customer service skills in today's job market.
9 top call center customer service skills
Phone Etiquette
Multi-Line Phones 
Customer Relations
Conflict Resolution
RingCentral
Microsoft Office
Data Entry
HubSpot
Active Listening
Sample call center customer service work experience bullet points
The next part of creating a successful resume shows how you'll put skills like customer relations into practice on the job.
Customer service has several metrics that call centers will be interested in, like customer retention and satisfaction rates, so you should emphasize those numbers whenever possible.
Also, remember to use action words like "resolved" and keep examples straightforward for easy understanding, just like you'd do when speaking with customers.
Here are a few samples:
Communicated with patience and understanding to diffuse conflicts when customers called with issues, improving customer retention by 52%.
Took 25+ orders per day while quickly entering customer information into the system and repeating information back to ensure 98% order accuracy.
Monitored data about customer interactions through HubSpot to determine 5 ways problems could be resolved faster, leading to 57% higher resolution efficiency.
Assisted managers in creating new call scripts that reduced average call times by 3 minutes.
Top 5 Tips for Your Call Center Customer Service Resume
Reverse chronological order works best

Your skills are continually growing and evolving as a service rep. That means presenting your most recent experiences with multi-line phones and conflict resolution techniques will be the most relevant and should be listed first.

Limit it to three or four jobs

You don't need to put every job you've worked on your resume. It would likely provide too much information. Instead, limit it to three or four most recent jobs with the most relevant skills. 

Measure your impact

Each example you provide should have a measurable impact, like resolution rates or net promoter scores. It helps hiring managers clearly see how you'll perform in a fast-paced call center environment.

One page is an optimal length

Along with limiting the number of jobs on your resume to four or fewer, you should also keep to a one-page resume. If you want to narrow down what you include, focus on the primary needs of the position, such as using technology like RingCentral or Microsoft Excel.  

Always proofread

When customer experience is a must, you don't want to provide inaccurate data or ineffective directions. The same is true for your resume. Make it the best reading experience by proofreading for grammar and accuracy.
Do call center service reps need a cover letter?
Some call centers may list a cover letter as optional, but it's always a good idea to include one. It'll help you show your connection to the company's mission or go more in-depth about aspects like using active listening to provide better service. 
Should I use a resume objective?
Call center reps that don't have much experience will benefit from an objective. You could include information about how you're a caring professional with three years of service desk experience and that you're ready to apply to provide outstanding service at the call center. 
Is a hobbies/interests section a good idea?
Listing hobbies & interests can work well if the call center emphasizes its company culture or if you don't have much work experience. For instance, someone who volunteered as a youth golf instructor may stand out as a candidate that could provide effective instructions to customers.