You're an administrative pro. You answer phones with proper etiquette, accurately schedule appointments, and file documents with expert care to keep the office's operations running smoothly.
But is your resume template's layout organized appropriately to help you land your next job?
With so many skills you use daily, from data entry to customer service, it can feel daunting trying to condense it all into a short resume. If you're looking for a format that will be successful, check out our clerk resume examples that helped many administrative applicants land their ideal job in 2023.
---
Clerk Resume
Why this resume works
This clerk resume showcases the candidate's expertise in administrative roles, data entry, and software proficiency, with quantifiable successes. Each work experience includes specific accomplishments using tools like Microsoft Office, Google Workspace, QuickBooks, and more.

These accomplishments, along with accurate data entry rates and improved efficiency metrics, demonstrate the ability to deliver tangible results, which is a sure way to captivate a recruiter.
---
Office Clerk Resume
Why this resume works
Like this office clerk resume, effectively showcase a detail-oriented professional with a diverse background in office roles. Highlighting proficiency in a wide array of software tools like Microsoft Office, Google Workspace, and specialized tools such as Wrike demonstrates your adaptability and ability to optimize workflows.

Measurable achievements and their impact on productivity and accuracy make this resume impactful and compelling to potential employers.
---
Law Clerk Resume
Why this resume works
Why is this law clerk resume effective? Because it showcases the candidate's diverse legal experience and proficiency with various essential software tools. Clear metrics highlight quantifiable achievements, demonstrating her impact on efficiency, accuracy, and collaboration.

The concise format presents her as a detail-oriented law clerk adept at legal research, document management, and case administration, making her a valuable asset to potential employers seeking a skilled and adaptable legal professional.
Related resume examples
---
Optimize Your Clerk Resume Based on the Job Description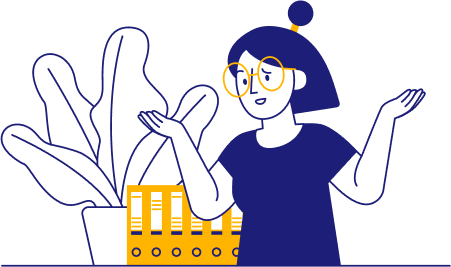 When organizing schedules and compiling data, you want to keep all the company's needs in mind to ensure accuracy on those tasks. Creating your resume requires the same thought process.
The best way to implement that will be to review the job description to determine what the company needs so you can list a relevant set of skills. For instance, listing phone etiquette and knowledge of multi-line phone systems could be a great fit for an office clerk position where you'll answer many phone calls throughout the day.
Need some ideas?
15 top clerk skills
Data Entry
Filing
Microsoft Office
Calendly
Zendesk
Customer Service
Bookkeeping
Google Calendar
Zoom
Payroll
Confidentiality
Multi-Line Phones
DocuSign
Email Correspondence
Adobe Acrobat

Your clerk work experience bullet points
Once your customer service and filing skills have caught the hiring manager's attention, you'll want to show exactly how you've succeeded in past positions.
One of the best ways to do that is by listing examples of past work achievements using metrics like how you performed data entry accurately or improved scheduling efficiency.
Here are some excellent metrics clerks can use in this section of a resume.
Customer satisfaction: Since clerks often assist customers who visit or call the office, your ability to provide an excellent customer experience will be crucial.
Accuracy: When performing data entry, creating schedules, or providing daily briefs to company leaders, it'll always be important that you perform accurately to keep tasks running smoothly.
Data accessibility: When you create spreadsheets and documentation, making that data easily accessible for decision-makers will be essential for company performance.
Project success: Your clerical work leading to successful project completion will be a big deal to help organizations meet their goals.
See what we mean?
Managed data entry and documentation tasks with precision, utilizing Microsoft Office suite, Google Workspace, and Google Drive, achieving over 99% accuracy on the integrity of company records.
Collaborated with cross-functional teams to ensure smooth workflow and timely completion of tasks, meeting deadlines over 96% of the time.
Created Excel spreadsheets for tracking inventory, leading to a 28% reduction in stock discrepancies.
Designed visually appealing PowerPoint presentations for company-wide meetings, improving engagement by 21%.
9 active verbs to start your clerk work experience bullet points
Created
Assisted
Developed
Streamlined
Generated
Maintained
Correlated
Supported
Provided
3 Tips to Improve Your Clerk Resume When You Don't Have Much Experience
Use an objective

A resume objective leads with your aspirations and key skills to immediately catch a hiring manager's attention. For instance, you could write about how you're eager to apply your two years of retail customer service experience in an office setting to create a great experience for all company clients.

List hobbies/interests

Your hobbies & interests can also help show relevant clerical skills that add relevance to your resume. For instance, a scrapbooking hobby could show your organizational skills that will align with the position's needs.

Emphasize transferable skills

Even if you haven't worked as a clerk, other work experiences will likely translate. For instance, if you took customer orders in a retail associate position, you could explain how you accurately managed order data while achieving 98% positive customer satisfaction scores.
3 Tips to Write a Top-Notch Clerk Resume if You Have Experience
Keep it to one page

When you have a lot of clerical experience, you'll still want to keep to a single-page resume to ensure an easy review for hiring managers. If you want to narrow it down, try focusing on the key needs of the job. For example, a legal clerk may want to focus on case summaries and specific software each law firm uses, like Westlaw.

Consider using a summary

A resume summary at the top of your clerk resume can also help emphasize some essential details from your vast work achievements. For example, you could write a few sentences on how you managed over 1,000 payroll claims monthly in QuickBooks with 98% accuracy over your 11-year career.

Use reverse chronological order

Clerical business needs are always evolving. For instance, scheduling software like Calendly is continuously being updated, and more meetings are being conducted through Zoom in today's virtual business environment. Therefore, putting your most recent experiences first will be essential to make your most relevant skills stand out.
How many jobs should clerks put on a resume? 
You'll want to limit your clerk resume to three or four jobs. Aim to list the most recent jobs and ones that used the most relevant skill set, like bookkeeping for an accounting clerk or case briefs for a legal clerk. 
Does my resume have to be custom for each job? 
Your clerk resume should be customized to the needs of each job. For instance, even if you're applying for two accounting clerk jobs, one may want you to help with payroll, whereas another may want you to assist with tax documentation. Listing relevant skills in each resume will help you stand out to the hiring managers for both positions. 
What should clerks write in a cover letter? 
Your cover letter should fill in any gaps on your resume while connecting to the company's mission. For instance, when applying for a legal clerk job, you could explain how you want to use your accurate research and data entry skills to help a personal injury law firm achieve its goal of helping clients rebuild their lives after tragic events.