By analyzing the chemical properties of various substances at an atomic level, you contribute to humanity's understanding of how chemical elements are transformed into household products—or how compounds break down into their individual elements!
But you might wonder how to break your profession down into the sections necessary for comprising a top-tier resume! Which resume template should you use and what skills should you list? How should you arrange your experience points?
Worry not. Over the years, we've helped pave the way to success for all kinds of chemists and other scientists. Check out our three chemist resume examples to get some inspiration for how to land your own ideal job role!
---
Chemist Resume
Why this resume works
When applying for the job, you typically need to display your technical and interpersonal skills. Make this the cynosure of your chemist resume by leveraging past experience that specifically demonstrates your proficiency in hard and soft skills.

You can showcase your qualifications by working on analytical procedures through impressive metrics to highlight your critical thinking skills.
---
Quality Control Chemist Resume
Why this resume works
If you've got knowledge of statistical and data analysis tools/software under your belt, don't forget to feature them in your quality control chemist resume.

Adding hands-on experience working with specific tools such as Minitab and SigmaXL acts as a strong indicator to recruiters that you can perform the duties expected in the role.
---
Chemistry Teacher Resume
Why this resume works
Your chemistry teacher resume should illustrate your ability to support students with guidance and the necessary tools to foster their success and academic development.

Not just this, you can also display your role in fostering creativity and social development such as adding fun projects you initiated or encouraging classroom participation.
Related resume examples
---
Customize Your Chemist Resume for the Job Description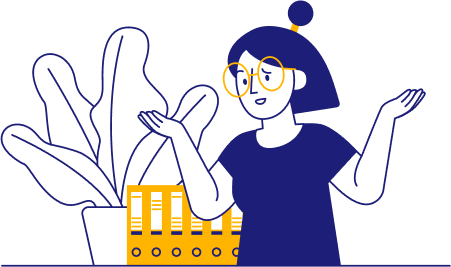 Your job skills are crucial to a safely optimized work environment, and recruiters want to see a good blend. For a chemist like you, that usually means focusing more on technical skills you'd use in the lab than soft skills, but that all depends on the job description!
Match your skills list to skills that the job description seeks. Find where your abilities naturally overlap with the job's calling, add in a few relevant skills that make you unique, and you've pinpointed what to spotlight on your resume!
Need some ideas?
15 popular chemist skills
Canvas
SMART Notebook
ChemCollective
Labster
Google Workspace
Adobe Premiere Pro
Tableau
Poll Everywhere
Kahoot!
Flipgrid
Data Analysis
Problem Solving
Scientific Research
Sample Testing
Pharmaceuticals

Your chemist work experience bullet points
While you absolutely want to tailor different copies of your chemist resume to each individual company and job description, you don't want to sound like you're just repeating things back.
Take the theme of the job description and focus on recalling times when you achieved personal milestones or objectives related to the job duties. Leverage what you've already done before as a chemist in a way that reinforces your qualification in the present by using metrics.
Provide quantifiable data to back up your achievements, and use active verbs and language to show enthusiasm for the role. A truly great chemist has a passion for their job!
Better customer satisfaction ratings reinforce your efficiency and other contributions
Reduced error percentages during sample processing demonstrate your accuracy
Lower turnover rates back up your ability to strategize in a group setting
Reduced work hours show your ability to think strategically and critically
Here's what we mean:
Managed 1,488+ quality records in TrackWise ensuring timely reviews for them which improved the efficiency in documentation by 68%
Supervised a calibration program using Blue Mountain RAM, reducing downtime by an average of 12 hours per week
Identified and settled persistent issues with the Apollo Root Cause Analysis methodology, which decreased product defects by 18%
Accurately managed documents using MasterControl which enhanced the accuracy and compliance of documentation by 44%
Led 56+ root cause analysis investigations, implementing necessary corrective actions that decreased deviations by 28%
9 active verbs to start your chemist work experience bullet points
Managed
Led
Supervised
Guided
Developed
Strategized
Analyzed
Oversaw
Identified
3 Tips for Writing a Chemist Resume if You Don't Have Experience
List independent activities or relevant hobbies/interests

If you're short on professional experience as a chemist, think about additional activities you've done that relate to the field. Did you join a volunteer initiative to raise awareness about new medications at a pharmacy? Did you complete any internships that taught you project management skills that translate to your new role?

Look over your academic achievements

Academic awards you earned in college and especially impressive GPAs can find a home on your resume. Demonstrating that you set high standards for yourself in the classroom shows your interest in the chemist role and counts as additional experience.

Write a career objective

You can write an objective statement to explain why you want the job and why you're qualified to work as a chemist. Connect with the organization you're applying to by aligning a few traits with their values to demonstrate ambition.
3 Tips for Writing a Chemist Resume if You've Got Some Experience
Try using a resume summary

You're probably better off with a resume summary instead of an objective if you already have some experience. Granted, your experiences might speak for themselves! But if you want to give a brief overview that'll make the recruiter want to read more, try a non-redundant summary of your qualifications.

Show your specialty!

As you know, chemists can work in a variety of areas! Is your niche developing new industrial chemical compounds or working with pharmaceuticals? No matter what you're best at, align yourself with the job role and make your specializations clear.

Demonstrate growth via formatting

Use reverse-chronological formatting to give yourself a natural foundation for highlighting your professional development. As each point gets more recent, it should show off more complex accomplishments and metrics.
How long should the whole resume be?
Stick with a one-page resume, please! Recruiters only have a few seconds (on average) to read through each resume, and you want to grab their attention fast. Anything that overflows onto page two will likely go unread.
Should I include other certificates in their own section?
If you have just one or two, they can probably fit right by your Bachelor's in Chemistry. But if you have several certifications like a Certified Chemical Engineer (CCE) or Certified Professional Chemist (CPC), they deserve their own column for a moment in the spotlight.
Are there any metrics I shouldn't use?
Avoid any metrics that don't build up your final impact point. For example, you might have worked with a certain number of chemistry students, but how did that elevate their grade levels? Don't just list projects or headcounts: Give the numbers that show how you improved them.