Whether you're an entry-level bank teller or you've climbed the ladder all the way to being a manager, working in banking means one thing—you definitely know your stuff. Thanks to your in-depth knowledge of the financial landscape, interpersonal skills, and keen eye for numbers, the customers of your bank walk away happy after each visit.
Between various legal regulations, keeping up to date with the latest banking software, and studying new products, you've got your hands full on a daily basis. However, you'll need to find the time to create an effective resume to advance your career.
That's where we come in. Our banking resume examples and handy resume tips helped hundreds of banking professionals land their next jobs, and now, it's your turn!
---
Banking Resume
Why this resume works
You must find a way to draw the attention of hiring managers without having comprehensive banking experience. Identify and highlight unique skills that show your bank teller competencies.

Show your workplace impact in your banking resume by detailing your numbers in driving customer satisfaction, solving problems, and cutting down process time to optimize profits.
---
Personal Banker Resume
Why this resume works
Employers are looking for specific personal banker skills to gauge your suitability for the role. Therefore, matching your skill set to the job requirements will get you noticed.

Integrate your measurable achievements such as meeting sales quotas, solving customer problems, driving up profits, and so on in your personal banker resume.
---
Bank Manager Resume
Why this resume works
You're expected to vividly show your achievements in past/current roles. Avoid the temptation of listing what the job expected of you but rather highlight what you achieved.

Impress potential employers by showing your sales performance, customer service, and business growth metrics in your bank manager resume.
Related resume examples
---
Create a Banking Resume that Matches the Job Description Perfectly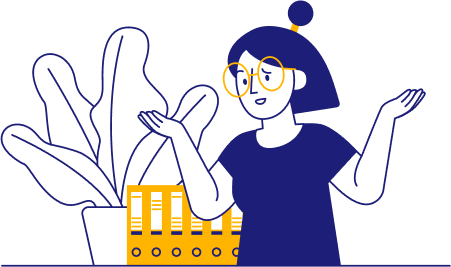 The key to crafting an irresistible application is to match the job description as closely as you can. 
For instance, if you're applying for a senior bank teller role, include a good mix of skills that point to your banking proficiency as well as a couple of your interpersonal abilities. That includes things like conflict resolution and cross-selling, but also knowledge of anti-fraudulent measures and Oracle Flexcube.
In any case, try to check some of the most important boxes in the job listing. Keep things specific—instead of a vague "team player," use more descriptive skills like "relationship building."
Want some inspiration?
15 popular banking skills
Fiserv Signature
Loan Processing
Banking Regulations
Hubspot
Credit Analysis
Oracle Flexcube
Microsoft Dynamics
Fraud Detection
Basic Accounting
Customer Service
Salesforce
Sales Strategies
FIS Horizon
Crisis Management
Temenos T24 Transact

Your banking work experience bullet points
You're no stranger to various kinds of data, be it financial figures or customer satisfaction metrics. Data will be your best friend as you work on this part of your resume and discuss your greatest achievements.
Refrain from simply listing off every single task from your past jobs—instead, frame your work as accomplishments and back it up with metrics.
In banking, money speaks volumes. Talk about the types of client accounts you've handled, investments you've guided, or branch budgets you've handled. There are many equally useful metrics, from reducing customer complaints to lowering the average wait times at your branch.
Discuss your success in driving profits for the bank and its clients with financial metrics, such as revenue growth, ROI, and cost-to-income ratio.
Mention any increases in efficiency, such as the branch performance rate, directing customers to other channels to free up more tellers, or optimizing client documentation.
Take a customer-centric approach and talk about customer satisfaction ratings, retention, and engagement.
Sales play a big part in banking, so show off metrics related to cross-selling, up-selling, handling loans, credit cards, and investments.
See what we mean?
Fixed minor jam errors on NCR Selfserv that decreased customer wait time by 67%
Detected 91% of fraud cases on Verafin and thwarted them without escalation to the supervisor
Built 101 long-term client relationships, exceeding annual sales quota by 117%
Conceptualized payment strategies for 12 big clients on Acuity that improved repayments to 98% rates
9 active verbs to start your banking work experience bullet points
Led
Identified
Facilitated
Launched
Managed
Maintained
Improved
Advised
Processed
3 Tips for Writing a Banking Resume if You're Starting Your Career
Lean into transferable skills

You may be new to banking, but as long as you have any experience in working with customers, you've got a lot to talk about. Highlight past jobs where you worked with people, such as retail or tech support, but also college projects and internships.

Never send out the same resume twice

Banking requires a great deal of attention to detail, so don't make the mistake of sending out a resume that's tailored to a different job. Take the time to read the job description and update your work experience and skills accordingly.

Buff up your resume with extra credentials

Pick a resume template that lets you add courses or certifications and include them to increase your credibility. The Certified Bank Teller (CBT) certification is great, but so is the Anti-Money Laundering (AML).
3 Tips for Writing a Banking Resume for a Seasoned Financial Expert
Emphasize your leadership

As you advance in your career, leadership becomes a key skill, whether it is training new colleagues or managing an entire branch. Provide examples of times when you were in charge, such as assigning tasks or handling performance appraisals.

Spotlight your financial knowledge

Don't be afraid to flaunt your financial acumen by talking about your ability to manage budgets, control costs, or drive growth. For instance, discuss the kinds of budgets you managed for your branch or for particular business accounts, making sure to mention ROI to showcase your impact.

Talk about customer successes

A successful banker is one who leaves a trail of happy customers behind. Underscore this in your resume by including metrics like customer retention, cross-selling, or satisfaction ratings, as well as mentioning how you helped your staff stick to bank policies.
How long should my resume be?
Unless your career spans over 10 years, we recommend sticking to a one-page resume. Much the way customers only skim the contracts they sometimes sign, recruiters only spend a few seconds scanning your resume, so it's best to keep it short and sweet.
Should I include a career summary or objective?
A resume summary or objective can be an effective way to quickly highlight a career-defining achievement or describe why you're the right fit for this particular banking job. Use it to mention a couple of key skills, such as your risk management, and include the name of the company you're applying to.
Should I add any soft skills?
You can, but it's better to show them through your work experience bullet points. If you do add some, make them relevant to the job—for instance, employee engagement for a bank manager position.