When schools need a teacher to fill in, they know they can count on you to keep the classroom running smoothly. You help deliver lesson plans, create reports, and manage student behavior with expert care.
Is your cover letter prepared to show schools you're the right fit for their needs? Does it adequately complement your substitute teacher resume?
We've created some substitute teacher cover letter examples that have helped many educational professionals land their ideal jobs in 2023. They'll be an excellent template for success in the process.
---
Substitute Teacher Cover Letter Example
USE THIS TEMPLATE
Why this cover letter works
Enthusiasm for the role and hiring institution is an excellent way to solidify the beginning of your substitute teacher cover letter.

As with this example, outline several past wins demonstrating your capacity to spur student growth (cue 11% improvement in average student scores). Along with other typical skills for the role, knowledge of educational software is a bonus.
---
Substitute Teacher No Experience Cover Letter Example
USE THIS TEMPLATE
Why this cover letter works
Emulate how Sophia starts this substitute teacher no experience cover letter by expressing her regard for the hiring institution's commitment.

Even without formal experience, include details on your training, volunteering, and internship experiences, sealing them with numbers-backed accomplishments. Don't hold back from showcasing your initiative and technology prowess (cue organizing an online competition between schools).
---
Substitute Teacher with Experience Cover Letter Example
USE THIS TEMPLATE
Why this cover letter works
This role demands stepping beyond the conventional strides, with skills such as ABA, multisensory instruction, and behavior management finding high relevance here.

Infuse character into your substitute teacher with experience cover letter by weaving in admiration for the institution, paint a picture of rapport with your students and their families, and express your eagerness to continue the conversation.
Related cover letter examples
---
How to Write a Successful Substitute Teacher Cover Letter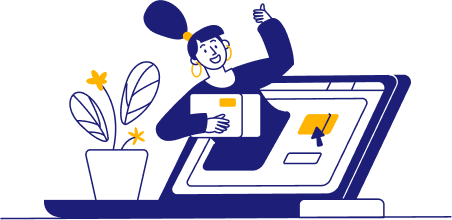 When delivering lesson plans, you know it's important to tailor your approach based on the specific subject and student needs. Writing your substitute teaching cover letter requires the same thought process.
Every school has a slightly different approach to learning. Some may take a more project-based focus, whereas others may take a hybrid learning approach. Review the job description and align what you write in your cover letter with the school's mission and objectives.

Start things off with a strong greeting and intro for your substitute teacher cover letter
You're used to making a great first impression since substitute teachers may meet a new group of students each day on the job. Ideally, you want to tap into those skills to make the greeting and intro of your cover letter a success.
When you walk into a new classroom, you learn the students' names in your class to connect with them right away. You should do the same in your cover letter by including the name of a specific hiring manager at the school, if you can find it in the job description or on the school website.
Then, as you get into the opening paragraph, try to connect right away with the school's mission and the tasks you'll be completing. For instance, you could talk about your passion for using your lecture-delivery skills to facilitate continued growth for middle school students.
What you shouldn't do is come off too generic, like you could be applying to any substitute teaching job like the example below.
Yikes, too bland!
Hello,
Your substitute teacher job opening caught my attention right away. This looks like a great school to work for, and I would be eager to apply my six years of experience to the role.
Instead, write an opener like the one below that shows a genuine connection with the school's mission for stellar educational experiences and academic growth.
A great opener connecting to the school's needs!
Dear Mr. Smith,
Inspired by Radford School's commitment to delivering stellar educational experiences, I am excited to offer my skills in fostering an engaging and nurturing environment as your new substitute teacher. The opportunity to contribute to student success, understanding their unique learning paths and encouraging their academic growth is one I deeply cherish.

Deliver your top qualifications in your substitute teacher cover letter body
Once you get into the body of the cover letter, it's time to discuss your qualifications as an educator in more detail. A great way to do that is by using metrics that are most important for schools. You could discuss your accuracy while delivering lesson plans, test scores, or information retention rates.
Additionally, if you haven't been teaching for very long, you can discuss qualifications gained while obtaining a bachelor's degree in education or your substitute teaching license. For example, you could talk about how you achieved a 97% overall grade on a lesson planning project during one of your courses.
Take a look at the example below. It does a great job of listing metrics in student participation and average student scores that make the applicant stand out.
A great body paragraph showcasing key teaching metrics!
At Loretto Academy, I designed and implemented a comprehensive classroom management plan, which increased student participation by 27%. I also spearheaded a targeted conflict resolution strategy that led to a 31% decrease in classroom disruptions, fostering a more conducive learning atmosphere. Through consistent grading and assessment, I contributed to an 11% improvement in average student scores across various subjects.

Put the final touches on your substitute teacher cover letter with the closing and sign off
At the end of delivering a lesson, you'd want to summarize everything you covered to ensure students retain the information. You should do the same in the closing paragraph, recapping your main points about your skills and how you connect with the school's mission.
Also, be sure to say thank you for the hiring manager's time and end with a light call to action. It's the same as reminding your students to complete their homework to ensure the desired actions are taken.
The closer below doesn't do a great job of this since there is no call to action, and it doesn't relate back to anything about the school's mission.
Not quite hitting the mark with this one!
Thank you for reviewing my qualifications. I hope you find that my skills as a substitute teacher are the right fit for your school.
Sincerely,
Marissa Jenkins
Instead, aim for a closer like the one below that shows a great connection to the Radford School's community and relates to their mission of personal development for students.
A winning closer that makes a connection!
I am highly enthusiastic about the chance to join the Radford School community and foster the academic and personal development of its pupils. Thank you for your consideration, and I look forward to discussing the breadth of experiences and insights I bring. Thank you for your time.
Sincerely,
Lucas Silva
What's the right tone for substitute teaching cover letters? 
Choosing the right tone for your cover letter is similar to adjusting your teaching style as you get used to a classroom's needs to make your lecture delivery easy to understand. Review the job description and try to match the school's tone and culture in your cover letter as best as possible. 
How long should substitute teaching cover letters be? 
Schools hiring substitute teachers don't always have much time to review applications. Therefore, keeping your cover letter to one page is a good idea to include enough skills like classroom management and record-keeping while not losing a hiring manager's attention with too much information. 
Does my cover letter have to be unique each time? 
While you can use one of our templates to help you keep a good structure for your substitute teaching cover letter, what you write should be unique to each school. It's a great way to stand out when school hiring managers are doing quick reviews because they need a substitute right away.