Your role as a property manager has a significant impact on both tenants and property owners. Your daily tasks are impressive in range, including lease management, maintenance coordination, and addressing tenant needs promptly.
You're a proficient multitasker and excel at juggling diverse responsibilities, such as orchestrating property inspections and managing budgets. Handling administrative aspects is second nature to you, but composing a cover letter to accompany your property manager resume might feel daunting. 
We understand the challenge of highlighting your professional skills. Our expert property manager cover letter examples will help you emphasize your strengths and get the job you're dreaming of.
---
Property Manager Cover Letter Example
USE THIS TEMPLATE
Why this cover letter works
When writing a property manager cover letter, be specific about the roles you covered previously, emphasizing facts like the number of units or budget size under your management, occupancy rates, and annual rent collected.

As for personalization, at the very least, mention something about the prospective employer's mission. It's a matter of proving this isn't just another mass-produced piece.
---
Assistant Property Manager Cover Letter Example
USE THIS TEMPLATE
Why this cover letter works
The seamless comparison between Monopoly game prowess and the knack for using relevant skills to beat professional challenges in your assistant property manager cover letter is impressive.

Wordplay aside, prove your ability to deliver tangible results in industry-specific fields like risk and financial management, lease administration, and customer service. Take it a notch higher by mentioning job-related software (Think Trainual and AppFolio).
---
Entry-Level Property Manager Cover Letter Example
USE THIS TEMPLATE
Why this cover letter works
If you don't have professional experience, the reasons you have a keen interest in this job and clear knowledge of the hiring company's market is a logical way to begin your entry-level property manager cover letter.

Blend this enthusiasm with real experiences from past internships and volunteer programs to showcase your potential to ace key responsibilities in this role.
Related cover letter examples
---
How to Craft a Stellar Property Manager Cover Letter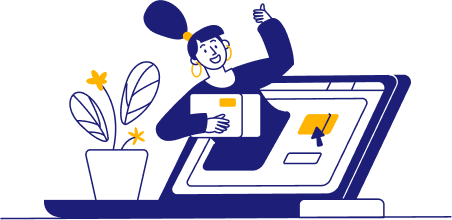 Your property management background gives you a keen eye for detail, laying a strong foundation for an exceptional cover letter. The first thing to remember is that demonstrating your thoroughness and commitment is essential. But how can you achieve this in a concise letter? It's straightforward, really—just study the job description and incorporate elements of it into your cover letter.
If the role demands adept handling of tenant inquiries and concerns, emphasize your excellent communication skills and history of resolving complex tenant issues. Tailoring your letter this way highlights your value and makes you stand out to recruiters.

Perfecting the introduction in your cover letter
For a compelling start, initiate your property manager cover letter by addressing the recipient by name. You might be able to find it on the company website or on LinkedIn. If all else fails, a "Dear Hiring Manager" or "Dear [Company Name] Team" can suffice, but adding that personal touch is a great start.
Following the greeting, grab the reader's attention with an engaging opening paragraph. You can forge an immediate connection with the company by expressing your genuine enthusiasm for the role and aligning your passion with its values.
As an example, if the job emphasizes tenant satisfaction, mention your commitment to fostering positive, long-lasting tenant relationships.
The example below is pretty much exactly what you want to avoid. It lacks a unique connection and fails to convey the specific attributes that make the candidate a strong contender for the role.
That fell flat…
I am writing to apply for the property manager position at your company. I really want to get this job and start working right away.
The next example, on the other hand, is way better. Sure, it might seem odd to go right in with the sales talk about skills, but that's exactly what you've got to do to grab attention.
You got this!
Bringing a sharp eye for detail, meticulous lease administration, and a genuine enthusiasm for tenant relations, I present my application for the property manager position at Homestead America. These attributes underscore how my real estate expertise aligns with Homestead America's ethos of creating welcoming spaces and delivering results beyond financial expectations.

Set yourself up as an expert in the body paragraphs
The body paragraphs of your property manager cover letter serve to expand on the engaging introduction. Use these paragraphs—typically two or three—to spotlight your professional journey and notable accomplishments.
Highlight your adept handling of property maintenance and tenant relations, mentioning instances where you've streamlined operations and resolved complex challenges.
Bolster your claims with quantifiable metrics, such as the number of properties successfully managed, tenant satisfaction rates, or reductions in maintenance costs under your stewardship.
Lastly, make sure to tailor everything to the job description to emphasize your enthusiasm for the role you're applying to.
Wow!
During my tenure at Patterson & Smith Properties, my keen attention to detail and accuracy in performing financial analysis contributed to a notable 21% improvement in cost efficiency for the company. I employed my expertise in lease administration to manage over 74 tenant contracts across multiple properties effectively, ensuring a seamless operation and high tenant satisfaction levels.

Wrap things up the right way
Time to drive the point home! Conclude your cover letter with a persuasive closing paragraph that reinforces the fact that your values, qualifications, and skills are a great fit for this particular company.
Show the hiring manager that you've been paying attention and circle back to something from the job description here. For instance, if applying to manage properties within a sustainable housing initiative, mention your shared commitment to promoting eco-friendly living.
Reiterate your suitability for the role, showcasing how your history of efficient property management and budget optimization positions you as an ideal candidate. Don't forget to thank the reader for their consideration, as people skills are crucial in this role.
The closing paragraph below is obviously inappropriate as it discusses personal preferences and demands before even securing an interview. It's essential to maintain professionalism and focus on your qualifications and enthusiasm in the closing paragraph.
Don't do this!
Just as a reminder, I need weekends off because I play amateur football, and every second Monday I need to leave at 2 p.m., but I can work until 5 p.m. on all other days. I hope to hear back from you soon.
This sign-off does a much better job. It provides a snappy reminder of the skills you can bring to the team and alludes to further value that could come from an interview.
Fantastic!
Eager to bring strong administrative skills and results-oriented approach to CGS Property Management, I am excited about the possibility of contributing to your esteemed company. I look forward to sharing how my experience in financial analysis, lease administration, and risk management can help enhance your company's operational efficiency and tenant relations. Thank you very much for considering my application.
What tone should I use in my cover letter?
Match your tone to the company's culture and the job description. If the company is formal, use a more professional tone. If they're more relaxed, incorporate a friendly yet respectful voice. This emphasizes your ability to adapt—a must-have skill when working with tenants.

What if I don't have direct property management experience?
Highlight relevant skills from previous roles, such as communication, problem-solving, and time management. These skills demonstrate your ability to excel in property management.
How do I emphasize my customer service skills?
Getting along with tenants and keeping them happy is crucial, so dedicate at least one paragraph of your cover letter to this part of your job. Include things like satisfaction percentages or tenant retention rates to show that you're an effective property manager.