Simply put, you transform paper to pixels—you enter clerical information into databases to make important data cleaner, safer, and more accessible for others. You handle everything from creating spreadsheets and documents, to checking them against source documents for errors.
But how do you write a concise, accurate, and high-quality cover letter that complements your data entry resume? What information should you include to demonstrate your strengths?
It's easier than it seems. We've guided tons of people in data entry to their dream jobs, and we've put together three data entry cover letter examples for you to use.
---
Data Entry Cover Letter Example
USE THIS TEMPLATE
Why this cover letter works
Paying homage to the good reputation of a potential employer is an excellent starting point for a data entry cover letter.

Strike a chord further with the recruiter with real, quantified impacts of skills that matter for the role you're eyeing.
---
Data Entry Clerk Cover Letter Example
USE THIS TEMPLATE
Why this cover letter works
Weaving storytelling into the beginning of your data entry clerk cover letter, then relating it all to the position, will certainly captivate a hiring manager.

Take it a notch higher by emphasizing the impact your data prowess generated in previous roles, then slip in a gentle reminder of your potential employer's hall of fame (think awards and recognition).
---
Entry-Level Data Entry Clerk Cover Letter Example
USE THIS TEMPLATE
Why this cover letter works
When there isn't much professional experience to leverage, demonstrating genuine enthusiasm for the role helps.

And beyond the zeal? Competence in relevant technology, attention to detail, excellent communication skills, and proven proficiency in formulas and data handling should show in your entry-level data entry clerk cover letter.
Related cover letter examples
---
How to Formulate Your Data Entry Cover Letter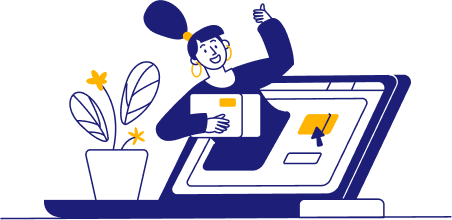 You don't want your cover letter to be forgettable! One of the best ways to make recruiters and potential employers remember you is to tailor your cover letter to the specific job description—no one wants a letter that sounds like it was written for just anyone.
Look for whichever points the job description emphasizes the most, such as organizational skills or database overhauls. Think of times you've already demonstrated your alignment and success, and start writing.
Don't focus on team-building skills if you're applying for a role that's more focused on software and technical tools. And make sure you aren't repeating points from your resume!

Writing your intro and greeting
Open your cover letter with a professional greeting addressed to a specific person from the organization. Avoid generic terms like "Dear Sir/Madam"!
Your intro is your hook! What makes you so uniquely, irresistibly great at data entry? And how does that make you a great fit for the specific company job you're applying for?
Get specific when you make your connection with the company. Visit their about page or mission statement to find their core values (like attention to detail or data integrity), and hone your intro to align with those.
Check out this example of a terrible opener—the greeting is informal and nothing's specific! (What experience? Why are you a good employee? How do your skills benefit the company?)
Oh, no!
Hi I'm Lucia,
I'd like to work for your company because I'm a good employee with professional experience. I can do spreadsheets and keep everything organized.
Here's a high-quality opener with that formal, personalized greeting and immediate followup with job-specific skills that demonstrate value for the company. Not to mention the hook: What kinds of strategic insights?
Ah, that's better!
Dear Ms. Taylor,
As a proactive and detail-oriented data entry clerk, I am eager to offer my strategic insights at Boston Properties to improve data flow and elevate your company's success.

Writing your body text
Now that you've made a nice first impression with a personalized, attention-grabbing intro, it's time to share some stories of how you've created success before. A data entry clerk should provide memorable examples of excellent data management with measurable results, like property database management with reduced report turnaround times.
Include metrics like error reduction percentages or improved ROIs that have benefited your previous employers: Quantifiable data backs up your claims to make you look more reliable and prepared.
Credentials help give your body paragraphs some added "zip," too! If you have any additional certificates like a Certified Information Technology Professional (CITP), add it!
Here's a good one:
During my time as volunteer at the local community center, I had the responsibility of managing their member database. A consistent data backup and recovery plan was crucial for safeguarding valuable information. This action led to a 94% reduction in data loss incidents over six months.

Closing off and signing your cover letter
Your closing paragraph is the perfect spot to sum up how your values and qualifications align with the company's values! Mention a few specific skills or values that make you an unusually good fit for the job role to conclude your qualifying statements.
Don't forget to include a call to action, too! Invite the recipient of the letter to ask you for more details about why you're the ideal hire. Ask them to call you for additional qualifying info about how your data entry skills will benefit their company.
You'll definitely want to thank the company for their consideration, but this can happen either during your closer paragraph or your signoff. When you sign your letter, always use your real name and highly professional language.
Here's an example of all the stuff you should never do (informal, vague sentences, failure to provide examples of how skills relate to the company, and an unprofessional closure):
Wow (and not in a good way)!
I'm glad you looked at this letter. I think my skills are great for the job and I hope you call me to let me know when I start.
Peace,
Steve
This next closing paragraph and signoff are way more put-together. The candidate mentions the company and states their intentions to uphold its vision. There's also a polite thank-you for the reader's time, plus a professional and sleek signoff.
Now that's a winning closer!
I look forward to discussing how I can support the Peterbilt Store in maintaining its reputation as a respected dealer in the transportation industry. Thank you for considering my application.
Sincerely,
Pierre Durand

Who do I address my letter to?
Do your homework and find out who's in charge of new hires at your dream company. It's worth it! Whether you're writing your cover letter to a hiring manager or a recruiter, they're more likely to think of you as a good data entry clerk if you find and use their name.

How can I connect with the company more personally?
Revisit the original job description and learn the company culture by studying the writing tone and analyzing which parts of the job role they emphasize most. You can find more info on what to reflect in your cover letter on the company website, too!

Do I include anything else?
Mention other application materials like your resume, application, and any professional letters of recommendation in your cover letter under an "Enclosures" section. Unique qualifications like extra certifications also help.