As a wedding planner, you're the relentless mastermind that turns a vague vision into a beautiful reality. You jump through all the hoops, chase up vendors, and pore over seating arrangements, so the happy couple can focus on simply living their lives.
If anyone asks one of your previous clients, they'll probably find out that you're irreplaceable. Unfortunately, the chances of that happening are slim—you'll have to impress those recruiters with an excellent resume.
You may be used to handling things on your own, but you're not alone in this—we're here to help. Check out our wedding planner resume templates and tips that helped wedding planners land more interviews.
---
Wedding Planner Resume
---
Professional Wedding Planner Resume
---
Formal Wedding Planner Resume
Related resume examples
---
What Matters Most: Your Event Planning Skills & Experience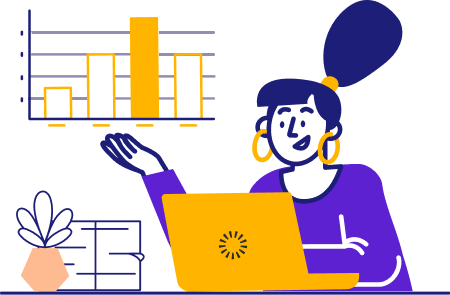 It takes some serious skills to plan a successful wedding. From putting out fires on the day of the event to negotiating with venues in order to stay under budget, you're a maestro when it comes to interpersonal skills.
When you're crafting your resume, you might be tempted to emphasize that you're an expert communicator with nerves of steel. While those things are significant, don't neglect the more technical aspects of your job.
Talk about your financial acumen, knowledge of the latest trends, and ability to use all the most important planning and CRM tools. Be specific and avoid using generic terms like "hard worker."
9 most popular wedding planner skills
Trend Awareness
Vision Boards
Budget Management
Aisle Planner
Negotiation Techniques
Canva
Crisis Management
Vendor Communication
Microsoft Office
Sample wedding planner work experience bullet points
Regardless of your wedding planning experience, each event poses unique challenges. Organizing an intimate ceremony for 10 people is vastly different from orchestrating a massive event with 300 guests.
While couples may view you as the magician who orchestrates their perfect day, conveying the importance of your role on paper might be less exciting. Making calls, reviewing contracts, and scouring Pinterest for the perfect table arrangements—all of these tasks are crucial, but they're not that eye-catching on a job application.
Instead of boiling down your resume to just your day-to-day tasks, try to focus on the greatest achievements in your career.
This is the place to brag about that $100,000 wedding you've organized while staying under budget or the destination wedding you were able to coordinate from another country. Use numbers, percentages, and financial figures to give potential employers a tangible idea of what you've done so far.
Here are some examples of how to achieve this:
Successfully organized 30+ weddings per year, achieving a 5-star rating from 96% of all clients
Orchestrated a wedding for 154 guests on a 5-month timeline while staying within budget
Managed to save $17,000 out of an $80,000 wedding budget by negotiating with 9 vendors, including wedding venues, florists, and caterers
Organized a two-day multicultural wedding for 320 guests, including rehearsal dinner, day-of coordination, ceremony, and reception
Top 5 Tips for Your Wedding Planner Resume
Bring up your certifications

Employers won't always ask you for industry-specific certifications, but it's a good idea to mention if you've got the CWP or CSEP. Pick a resume template that lets you put them in a separate section.

Focus on the happy endings

Knowing what to do when something goes wrong is crucial in the role of a wedding planner, so put your crisis management skills front and center. This could mean something like finding a last-minute replacement for the caterer or helping a nervous client find the perfect tone for their wedding vows.

Software matters

If you're already a pro at some of the most popular software in the wedding industry, make it known on your resume. Examples worth mentioning include Canva, Adobe Photoshop, Microsoft Office, Wedding Planner, Aisle Planner, HoneyBook, Salesforce, and Expedia.

Show off your financial skills

Most couples tend to go over budget when planning their wedding, so if you're known for your meticulous approach to financial matters, mention it. Use actual figures to highlight your skills in contract negotiation and financial research.

Celebrate cultural diversity

Knowing how to plan a wedding for people of all cultures and religions is a big plus. If you've implemented multicultural traditions in the weddings you've planned, talk about them in some detail to show that you're ready to do the same for your future clients.
What to do if I have no background in wedding planning?
There's a lot of overlap between planning weddings and other similar big occasions, so mention past experience in event planning. You can also talk about volunteer work or jobs in hospitality and customer service.
Should I include hobbies on my resume?
You can, but you don't have to. The "hobbies" section comes in handy if it's related to the wedding industry. This includes things like flower arranging or interior design.
Can I re-use my resume?
For a greater chance of success, we'd recommend that you update your resume template for each job. Read the job description carefully and tailor your resume to match—you'll get more interviews!