As an event coordinator, you're the conductor in an orchestra of venues, vendors, décor, and timelines. You skillfully juggle all the moving parts to create a memorable experience for your clients, be it at a wedding or a conference.
You're a self-starter, so you may want to follow that same approach in your resume. However, highlighting your unique skill set can be tricky.
We know that you've got enough on your plate, so we're here to help you just like we've helped hundreds of event coordinators in the past. With our event coordinator resume examples and industry-specific tips, your resume will help you stand out from the crowd.
---
Event Coordinator Resume
---
Clean Event Coordinator Resume
---
Modern Event Coordinator Resume
Related resume examples
---
What Matters Most: Your Skills & Experience in Event Coordination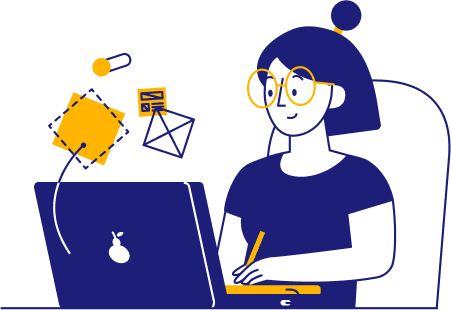 Coordinating events is no easy feat. On the one hand, you've got a long list of vendors to negotiate with and staff to supervise; but then you've also got your clients and their visions that you strive to follow closely.
This type of versatility is tricky to express in a resume, so you might be tempted to just fill your skills section with things like "flexible" and organized." Although those traits suit you well, they're not impactful enough, so let's save them for the cover letter.
To make an impression, focus on highly specific skills that instantly scream "event coordinator." Emphasize your skills in vendor management, knowledge of the latest trends and aesthetics, and your financial prowess. The more precise you are here, the better.
9 popular event coordinator skills
Financial Planning
KPI Analysis
Crisis Management
Eventbrite
Resource Allocation
Social Tables
CRM Software
Staff Supervision
Vendor Negotiation
Sample event coordinator work experience bullet points
From the first save-the-date to the last fond farewell, you're the person that makes it all happen. The skills you've just listed help you get there, but recruiters will also want to know how you've put those abilities to good use.
Rely on measurable impact to show what you were able to achieve—be it in tandem with an event planner or all by yourself.
Simply saying that you've coordinated events doesn't mean much, but if you add the number of events you've done per year, the budgets you were put in charge of, and the way you streamlined event management, the points will become much stronger.
Here's how you can quantify your achievements:
Coordinated 89 vendor and supplier services for events, generating ROIs 13% above client goals
Successfully coordinated over 100 events, including benefit balls, auctions, weddings, dinners, meetings, trade shows, and seminars, while maintaining a 98% customer satisfaction rate
Oversaw a team of 19 staff members for each event, ensuring smooth operations and adherence to timelines
Collaborated with an event planner to coordinate a 300-person event, staying 17% under the $120,000 budget through vendor negotiations
Top 5 Tips for Your Event Coordinator Resume
Collaboration is key

You often work with an event planner, and beyond that, you're in touch with venues, caterers, musicians, and hired staff. To show that you're adept at working in a team, talk about this part of your job in your work experience bullet points.

Show that you're quick on your feet

Can you think of any crises you've had to deal with on the day of an important event, such as a last-minute problem with the venue? Describe this in your resume and at the interview—it's a strong talking point that shows your crisis management capabilities.

Highlight your resourcefulness

The budget for some events might feel pretty thin, and yet you somehow make it work, so show it off! This is a good place to talk about the times you've stayed under budget or streamlined the event planning cycle to cut some billable hours.

Don't forget the debriefing

Planning and coordinating the event is one thing, but employers also want to know about the post-event stage. Make this a work experience bullet point; for example, talk about how you debriefed clients over the course of 30+ events and received a 97% customer satisfaction rating on average.

Be as specific as you can

This is the key to a successful resume—highlight your specific strengths instead of using generic terms. Pepper in the exact types of software you're proficient in, such as Eventbrite, Trello, or Salesforce. Similarly, talk about particular techniques that make you successful, such as mentioning vendor contract negotiation over a simple "communication."
Do I need to write a cover letter?
This depends on the job description, but it never hurts to include one. Use this space to talk about particular events you've run and how your career goals align with the company you're applying to.
Which certifications should I include?
There are several useful certifications to add to your event coordinator resume. Some of the more relevant ones include CMP, CSEP, CED, CPCE, and DES.
What are some resume mistakes to avoid?
Pay a lot of attention to your grammar, punctuation, and resume formatting—choose a clean resume template that puts your expertise front and center. In addition, make sure to never use the same resume twice.