Dogs, lizards, cats, horses, and goats are often much more than pets—they're family. So, your job as a veterinarian is pretty important! With every assessment, diagnosis, treatment plan, supplement recommendation, and animal medical procedure, you're helping a loved one.
But how do you convey your passion for your work in your resume? Does your resume template allow you to tailor your veterinary skills for each job to make you stand out?
Don't sweat it! We've helped vets like you for years. We can give you a leg up with our three veterinarian resume examples and resume tips!
---
Veterinarian Resume
Why this resume works
Veterinarian medicine is an ever-changing field that appreciates professionals embracing new work software such as AVIMark, Cuattro, EzyVet, etc. Showing your success rates from using these applications will be an asset in your veterinarian resume.

Highlighting specific accomplishment rates in practice, such as client appointments, consultation, diagnosis, imaging and surgery would give you an upper hand.
---
Vet Tech Resume
Why this resume works
Showing your ability to collaborate with other staff, multitask and use different equipment and software to give the best animal care gives your vet tech resume the authority it needs to catch the recruiter's attention.

Be sure to support each achievement with a measurable metrics to give recruiters a view of your potential.
---
Veterinarian Assistant Resume
Why this resume works
Highlighting your ability to collaborate with other team members, such as the lead vet, radiologists, and front desk staff, would be a strong point in your veterinarian assistant resume.

Don't hesitate to show your proficiency in tools you used for veterinary medicine and animal care, such as Smiths Medical SurgiVet V6004 and AVImark, because that will be an added advantage.
Related resume examples
---
Tailor Your Veterinarian Resume to the Job Requirements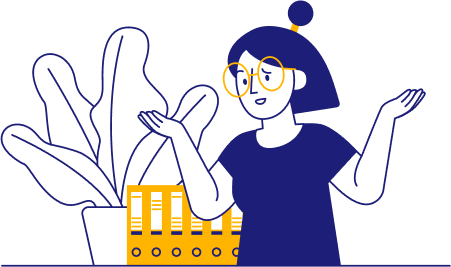 While friendliness and other soft skills are invaluable when you're helping clients with difficult situations or making sure their pets stay calm, they should take a back seat in your skills list. Focus on the technical side of things.
Use active verbs in your skills section and employ enthusiastic language to show your passion for your work once you get to your experience section. Don't say "did" when you can say "completed" or "achieved".
As for which of your many abilities to pick for your resume, make a list of what makes you a uniquely good vet and take a look at the job description again. Where's the overlap? List what you can do based on each job ad to show you're the perfect fit!
Need some skill ideas?
15 best veterinarian skills
ezyVet
TeleVet
V6004
Cuattro
AVImark
HomeAgain
ImageJ
Cornerstone
Surgical Instruments
X-ray Machines
Capnography
Endoscopy Equipment
LIMS
CellSense
Fluid Pumps

Your veterinarian work experience bullet points
Now, you're going to hear a lot about revisiting the job description to make sure your resume is top-notch in terms of what they're looking for. But you don't want to just repeat the job duties in your experience section! Leverage experiences to show your prowess with X-rays or feline supplement recommendation instead.
Each experience point should give a streamlined snapshot of how you made a difference, utilizing active verbs and language to set off your final impact in the vet clinic. And make sure you use quantifiable data to back up your achievements! Recruiters want metrics.
Reduced labor hours show your ability to work efficiently with a team
Your clinic's ROI thanks to your inventory management and equipment maintenance
Client/patient return percentages show that your work is excellent
Personal ratings from customers demonstrate your soft skills and bedside manner
See what we mean?
Handled daily clinic operations using EzyVet, facilitating real-time appointment adjustments, improving daily clinical procedure rates and efficiency by 27%
Designed enrichment programs that enhanced shelter animals' mental and emotional well-being, achieving a personal rating of 4.8/5 stars
Assisted in the recovery of animals undergoing endoscopic procedures and maintained a 98% procedure success rate
Incorporated Plumb's Veterinary Drugs in daily operations to make informed decisions for treatment plans, reducing manual planning hours by 7 per week
Provided an interactive diagnostic DICOM Viewer with comprehensive image processing capability, improving data accessibility and collaboration by 34%
9 active verbs to start your veterinarian work experience bullet points
Handled
Designed
Assisted
Responded
Incorporated
Provided
Led
Collaborated
Maintained
3 Tips for Writing a Veterinarian Resume Without Much Experience
State your career goals

If you're low on experience but have everything it takes to be an excellent veterinarian, highlight some fresh skills and qualifications in a resume objective! State why you and the company both want you to get the job, and briefly use some extra (not repeated!) skills to reinforce your credibility.

Include relevant certifications

If you earned any additional certifications alongside your high school diploma or degree in Veterinary Technology, don't leave them out! Include stuff like a Approved Veterinary Assistant (AVA) since these can help fill any gaps left by a limited job history.

Don't forget internships and shadowing opportunities

If you ever had the chance to shadow a veterinarian as part of your education, that's a great way to showcase your ability to keep up with the job role. Internships can also reinforce applicable skills like capnography and basic animal radiology.
3 Tips for Writing a Veterinarian Resume if You've Got Some Experience So Far
Try a summary instead!

While an objective statement is great for setting your sights on a career goal, a summary highlights the greatness that's already gotten you there. Give a concise overview of some skills and experiences that qualify you for the veterinarian role.

Be selective about your education

If you've already had some professional experiences and you've achieved a college degree in Veterinary Science or Veterinary Technology, there's no need to state that you graduated high school—it's implied!

Present only the best achievements

Be selective about your accomplishments in your experience section, too. Use reverse-chronological order to put a spotlight on the trend of advancement you've already demonstrated, and put your crowning achievements at the top.
How do I beat that ATS?
Revisit the job description. While you don't want to simply toss back requirements word-for-word, certain technical buzzwords like "X-rays," "DICOM Viewer," and "anesthesia" are your keys through the gate so that recruiters can get their hands on your resume.
How can I spice up my experience points?
Context, context, context! Make sure you lead with those active verbs and pepper energetic language throughout your experience points about why and how you did what you did. Who did you help, and what difference did you make for your vet clinic?
Do I need an objective/summary at all?
Maybe . . . maybe not! It doesn't matter whether you have an extensive list of professional experiences or you're just starting out with plenty of other sections to bolster your limited experience. If your resume already looks complete while presenting only high-quality content about your veterinary qualifications, you're good!