Looking for the right car can feel challenging with all the different makes and models on the market. You're an asset in the process by conducting vehicle demos, test drives, and negotiations to help customers get the right car for their needs while achieving company goals.
Is your resume template helping you look your best while you're on the road to your next career?
You're an expert at selling cars, but promoting your top skills effectively to dealerships can feel much more difficult. We have your back with our used car salesman resume examples that'll help you harness your sales skills to stand out in the hiring process.
---
Used Car Salesman Resume
---
Formal Used Car Salesman Resume
---
Elegant Used Car Salesman Resume
Related resume examples
---
What Matters Most: Your Used Car Salesman Skills & Work Experience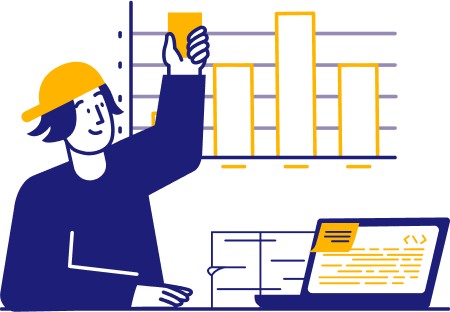 You probably know that customers researching cars search for specific features they want based on their needs, like lots of legroom or fuel efficiency.
The same is true for the skills listed on your resume. Each dealership has specific needs, so you should tailor the skills you list to the job description. 
For instance, your abilities in trade-in evaluations may be very desirable to a dealership that emphasizes trade-in deals during the selling process.
Here are some top used car sales skills to get you started.
9 top used car salesman skills
Vehicle Demos
Strategic Negotiations 
Customer Service
Consultative Selling
Upselling
Prospecting
Microsoft Office
POS Systems
Vehicle Knowledge
Sample used car salesman work experience bullet points
When showing customers cars, they're usually concerned about metrics like mileage and safety ratings. Selling your top skills to employers also involves numbers based on what you've achieved in past work experience. 
Fortunately, you can apply many metrics to used car sales, such as customer satisfaction, inventory turn ratios, and revenue generated.
Remember to keep these examples concise like you would when outlining vehicle benefits to a customer. It ensures hiring managers take in all the information and can quickly identify the top skills they're looking for in the position.
Here are a few samples:
Met or exceeded monthly sales quotas for 8 months straight by using consultative selling techniques to identify customer needs and increase conversions by 62%.
Performed vehicle demos and test drives while answering all customer questions in a friendly and helpful manner to achieve 97% positive satisfaction ratings.
Generated 45% more revenue by explaining the benefits of extended warranties and anti-theft features to upsell customers on additional add-ons.
Maintained an active presence on LinkedIn and Facebook to network and bring in 75% more sales prospects each month.
Top 5 Tips for Your Used Car Salesman Resume
Emphasize both selling and customer service abilities

Used car sales professionals hold a unique customer-facing position where you're expected to generate revenue while maintaining an excellent buying experience. You should emphasize both, like how you use consultative selling to make better vehicle recommendations, leading to 57% higher satisfaction scores.

Limit your resume to one page

You're probably familiar with the fact that focusing on the most important details will land you the sale. Do the same with your resume by focusing on critical skills like vehicle demos emphasized in the job description and limiting what you include to one page.  

Optimize with action words

You probably use an active voice during the sales process to make your key points more engaging. Do the same on your resume, using action words like "sold" or "generated."

Reverse chronological order works best

You know that presenting the most relevant and noteworthy information first hooks a customer's attention. Do the same with your resume by listing your most recent experiences first, which will be the most relevant to your current negotiation and prospecting abilities.

Always proofread

Every dealership works hard to present shiny cars that run smoothly to customers to make a great first impression. Do the same with your resume to land the job by submitting an organized resume free of grammatical errors. 
What if I don't have much car sales experience?
If you don't have much car sales or any sales experience, there are still tons of translatable skills you can list on your resume. Try to emphasize aspects like customer service or knowledge of POS systems that you gained from other types of work. 
Do you need a cover letter for used car sales jobs?
Some dealerships don't require a cover letter, but submitting one is always a good idea. It'll help show how you connect with the company and explain aspects like how you'll ensure a great customer experience in more detail. 
How many jobs should I put on a used car sales resume?
Limit your resume to three or four jobs. Aim to list your most recent positions and ones that are most relevant to the top used car sales skills like up-selling and strategic negotiations.