You've completed intensive academic research. It's built your top-notch ability to analyze data and think critically.
Is your resume prepared as you step into the next phase of your educational or professional career?
We understand that including academic research on a resume can feel confusing. We've compiled some effective undergraduate research resume templates to help you present your best skills and knowledge effectively in 2023.
---
Undergraduate Research Resume
---
Clean Undergraduate Research Resume
---
Modern Undergraduate Research Resume
Related resume examples
---
What Matters Most: Your Undergraduate Research Skills & Work Experience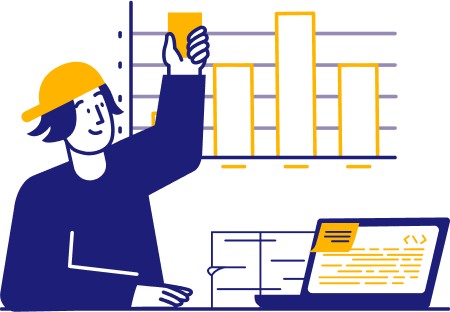 Undergrad research requires an in-depth process. You've poured over tons of data, done many studies, and written detailed papers summarizing your findings. How do you present the skills you've built effectively on your resume?
Considering the organization you're applying to will help. Are you applying for a graduate degree program? Then focusing on academic skills and knowledge will be essential. On the other hand, if you're applying for a professional research position, the skills you'll use on the job, like organized information handling, will be more relevant to include.
Here are some of the top skills for undergraduate research resumes.
9 top undergraduate research skills
Database Management
Scientific Writing
Literature Analysis
Western Blotting
Molecular Biology
IBM SPSS
Tableau
Microsoft Office
Statistical Data Analysis
Sample undergraduate research work experience bullet points
By now, you'll have compelled organizations with your top skills in statistical data analysis and software like IBM SPSS. All you have to do is show how you've used those skills in your research experience.
Including as much numerical data as possible to show your impact will be key to a solid resume. That shouldn't be too difficult since much of your research and reporting process is data-based.
Also, make sure to keep your examples concise. Most organizations will make decisions on resumes quickly, so one sentence about how you use literary analysis to make 80 percent more accurate conclusions is all you have time for.
Here are a few samples:
Developed 3 new methods to measure fluorescent energy transfer 60% more efficiently.
Used Microsoft Excel to compile data from 43 cellular uptake experiments to reach 90% more accurate conclusions.
Helped develop new technology using results from statistical data analysis that solved 45 biomedical problems.
Conducted a survey that received 5,200 responses and analyzed qualitative data to identify 19 distribution patterns that led to more effective research models.
Collected 315 tissue culture observations using fixation and immunostaining processes with 98% accuracy
Top 5 Tips for Your Undergraduate Research Resume
Proofread

Effective research is about accuracy. Just like you wouldn't want errors that get your conclusions from research recalled, you don't want grammar errors taking away from the impact of the top skills on your resume.

Use action words to present research experience impactfully

Action words like "measured" and "developed" will present your research skills more authoritatively. For instance, you could include how you measured cell-protein interactions with 98 percent accuracy.

One page is the best length for undergrad research resumes

Your resume should be filled with relevant information about your research experience. Remain specific to the reason you're applying to achieve this. For example, you could show how your three years of cellular uptake experiments equipped you to succeed in a graduate program's work requirements.

Organize the information

Your resume will be packed with data and achievements that must be organized. Use a professional resume template with clear headings for education, research, and top skills like Western blotting and molecular biology. Use bullet points with research experience and an easily readable 12-14 point font.

Use reverse-chronological formatting

Your most recent research experience will likely be the most relevant as you've grown your skills in strategic analysis. Additionally, structuring your resume by recency helps decision-makers look back through your experience to see how your experimental processes have progressed.
How to Write an Undergraduate Research Resume
Start with a well-planned outline

When conducting research, you probably plan the steps to prove or disprove the hypothesis. You should also outline your undergraduate research resume similarly to effectively present how skills like scientific writing or molecular biology have equipped you to succeed.

Leverage the job description or academic requirements

It's important to be mindful of why you're creating an undergraduate research resume. For instance, if you were applying to be a research assistant, you'd want to optimize for each laboratory's specific needs. Some may want you to help with statistical data analysis, while others may need help creating Tableau dashboards.

Optimize with metrics from research-based achievements

You know that research is all about the numbers. Therefore, whenever you can show how you helped achieve more accurate findings or establish research models more efficiently, you should emphasize that on your undergrad research resume. It'll make each example you list more impactful.

Consider using a hobbies/interests section

A hobbies/interests section can help if you're struggling to fill up a full page on your undergrad research resume. For instance, listing how you participated in your school's biology or chemistry club could show more relevant details about your scientific knowledge and why you're interested in a research-based field.
What should I put in my undergrad research cover letter?
Use your cover letter to fill in additional information you couldn't fit on your resume. For instance, you can explain more about your analytical decision-making processes or what makes you passionate about your research topic.
Do I need to list my education?
Your education will be crucial if you're applying to an academic or technical organization, so you should include it. Plus, a bachelor's degree in topics like biology will help present the well-rounded knowledge that makes you an effective analytical professional.   
Should I include an objective?
An objective can be useful for those entering an academic field. A short summary of how you're a dedicated research professional with three years of experience conducting 52 experiments in molecular cell interactions can help round out your top skills.