You're passionate about learning and development. Curriculums are organized, classroom instruction is delivered, and student needs are attended to effectively with you on the job.
Is your resume ready for you to start your teaching career?
You're getting started in your ideal field, which can be exciting but also confusing trying to pick the right skills for your resume. Look no further than our student teacher resume examples that are research-based and designed to help you stand out amongst applicants.
---
Student Teacher Resume
---
Formal Student Teacher Resume
---
Elegant Student Teacher Resume
Related resume examples
---
What Matters Most: Your Student Teacher Skills & Work Experience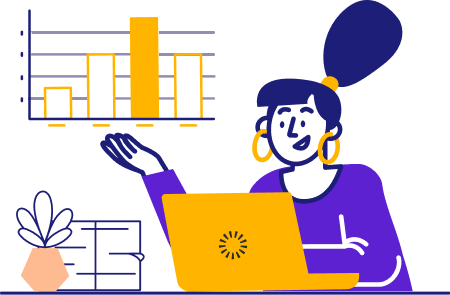 Leading a classroom requires a great deal of skill and knowledge. You not only need to be proficient in the topic you're teaching, but you also have to be skilled in managing student needs.
When you don't have much experience, you may wonder what the right skills to list in this section are. Think back to what you've learned while studying for your teaching license. Many of those same skills will be applicable here.
You can also apply any skills you've gained from past work experience, like customer service or managing client needs and expectations.
Here are some top skills schools look for in student teaching resumes.
9 top student teacher skills
Student Learning
Literature
State Standards
Learning Styles
Classroom Activities
Group Management
IEP
Bulletin Boards
Lesson Plans
Sample student teacher work experience bullet points
Schools will want to see how you've performed in past work experience to know you'll be an effective teacher.
This can pose a challenge for many applicants since they don't have previous classroom teaching experience. However, you can still list many accomplishments here.
If you've provided customer service, trained new employees, or volunteered to help those in need, those could all provide great examples to include on your resume. Even achievements from your educational experience can be used to help your abilities shine.
Here are a few samples:
Completed a project completing and delivering lesson plans while following all provided requirements to achieve a 98% overall grade.
Took an average of 40 customer orders per day while providing friendly greetings and answering all questions in a helpful way to achieve 95% positive satisfaction scores.
Trained 18 new employees in daily tasks and proficiencies needed, resulting in 46% increases in workplace efficiency in the following 6 months.
Provided tutoring services to 24 students applying different teaching methods for various learning styles, resulting in an average of 36% improvement in grades.
Top 5 Tips for Your Student Teacher Resume
Measure your impact

While it can seem challenging when you don't have much experience, measuring your impact with numerical examples is still important to show your abilities. Think in terms of satisfaction scores or performance improvements here.

Proofread thoroughly

Putting together lesson plans and adjusting learning to specific student needs requires a lot of detail. Get off to the right start by being detail-oriented in your resume, and submit one that's free of grammatical errors.

Reverse chronological formatting is optimal

Throughout your education and work experience, your applicable teaching skills have probably come a long way. Listing your most recent experiences first will help show hiring managers your most relevant abilities to plan curriculum and adjust education to proper state standards.

Organize the information

If you were to put together a PowerPoint or informational guide for your students, you would want to ensure it's organized and easy to understand. The same can be said for your resume. Use clear headers, easy-to-read 12-14 point font, and bullet points whenever possible.

One page is the best length

If you were to provide too much information to your students, it would get overwhelming and lose meaning. The same is true for your resume. Limiting it to one page ensures you include the most relevant information to your classroom management abilities.
Do student teachers need a cover letter?
You should include a cover letter to go along with your student teaching resume. Your cover letter can apply a more personal touch, such as talking about why you're passionate about education or how you help provide a better learning experience for students.         
Should student teachers include an objective?
A resume objective is a good idea for student teachers to showcase a well-rounded overview of their skills. For example, you could include a few sentences about how you're a motivated professional who has maintained a 3.9 GPA in college courses with 3 years of customer service experience.  
Should student teachers list hobbies/interests?
A hobbies & interests section can be a good way to fill in additional relevant skills when you don't have much experience. For instance, if you volunteered at a hospital, it could show your passion for helping others.