When busy parents need someone reliable to care for their child's needs, you're there to help. Socialization skills are taught, positive behaviors are encouraged, and all concerns are handled with expert care when you're on the job.
But have you taken similar care in preparing your resume as you search for your next job?
Applying for a childcare position comes with its own unique set of requirements. Our daycare teacher resume examples can help you organize everything effectively to land your ideal job.
---
Daycare Teacher Resume
---
Professional Daycare Teacher Resume
---
Formal Daycare Teacher Resume
Related resume examples
---
What Matters Most: Your Daycare Teacher Skills & Work Experience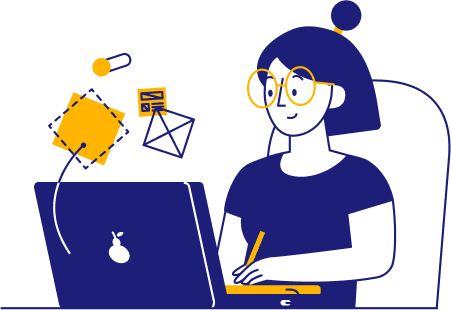 Organizations will want to know they're hiring dependable professionals to provide childcare services. That means the skills you put on your resume will be pretty important to optimize.
The skills you list may differ depending on the type of daycare and the age of the children you'll be taking care of. Are you applying to an early education or head start program? Then your ability to aid in the development of early fine motor skills and literacy skills would be great to include.
Here are some of the most popular daycare teacher resume skills to get you started.
9 most popular daycare teacher skills
Classroom Supervision
Early Age Curriculum
Play-Based Learning
Child Development
Behavioral Analysis
Interactive Learning
Sanitization
Safety Awareness
Meal Planning
Sample daycare teacher work experience bullet points
Working with children isn't taken lightly by hiring managers, so your performance in past positions will be crucial to show you're right for the job.
Even if you haven't done childcare before, examples like providing exceptional customer service or volunteering at a nursing home could show your excellent caregiving traits.
You could even explain examples from receiving your early childhood education certificate, such as how you passed tests or completed projects with great scores.
Here are a few samples:
Recorded weekly behavioral data from children to ensure 97% of behavioral concerns were addressed early on, and parents were informed with clear updates.
Used play-based learning to identify areas of improvement and help children develop fine motor skills 57% faster.
Kept detailed notes about dietary needs, allergies, and other medical needs for children to reduce safety concerns by 98%.
Greeted 30 customers per day and provided friendly service by smiling and giving detailed answers to questions to achieve 96% positive satisfaction scores.
Studied diligently on topics in early childhood social, attention, and fine motor skills to pass all early childhood education exams, earning a 98% overall grade.
Top 5 Tips for Your Daycare Teacher Resume
Emphasize knowledge and caregiving abilities

Daycare teachers have the unique task of providing both care and facilitating learning for children. You can emphasize both in your examples, such as how you used active listening to pay attention to child needs during interactive learning practices.

Include measurable impacts

Many daycare teachers can struggle with this aspect, but using numbers to show your impact is essential. You can think of factors like the number of kids you cared for or the results achieved from learning and development practices.

One page is the best length

Hiring managers go through resumes quickly, so you don't want yours to be too long that key information gets missed. Keep everything simple and relevant to the position by focusing on essential skills like early age curriculum and safety.

Use action words

Hiring managers will want to see examples of your proactive approach. Action words like "recorded" or "implemented" can help emphasize your impact. For instance, you could say you recorded play-based learning results to adjust learning to each child's specific needs.

Proofread for accuracy

Attention to detail at all times will be essential when caring for children. Hiring managers will look at all aspects to see that you are a detailed professional. One of the first is making sure your resume is organized and free of grammatical errors.
How should I format my daycare teaching resume?
Reverse-chronological formatting will be the best fit for daycare teachers. You should list your most recent experiences first, which will be the most relevant to your current skill set in childcare and early-age curriculum since you've likely grown your knowledge over time.         
Should I use a resume objective?
Daycare teachers with less experience may benefit from a resume objective. You could list a few sentences about how you're an attentive professional with three years of customer service experience and high grades in early childhood education courses that you're ready to make use of in a childcare position.  
Should I list hobbies/interests?
Since many daycares emphasize their culture, listing applicable hobbies & interests is a good idea. For example, volunteering in animal rescue and care could showcase your passion for caregiving.