Athletes can find themselves in a tough spot when they get injured. That's why you're there to provide effective rehab that prepares them mentally and physically to get back to performing at a high level.
Is your resume template in need of rehab as you begin your job search?
With our sports physical therapist resume examples, you don't have to spend hours researching how to create an awesome resume. The following examples are data-driven and have helped numerous sports physical therapy professionals land their ideal job. 
---
Sports Physical Therapist Resume
---
Professional Sports Physical Therapist Resume
---
Formal Sports Physical Therapist Resume
Related resume examples
---
What Matters Most: Your Sports Physical Therapist Skills & Work Experience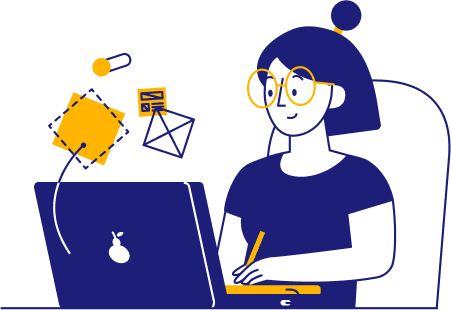 Your job requires treating a broad spectrum of sports-related injuries and issues. Not every sprain or ligament tear happens in the same way. Therefore, representing a good mix of skills on your resume is a must. 
Sports physical therapists will be best served by listing a mix of top industry skills and what's emphasized in the job description since every type of sports treatment has varying needs. 
Does the facility require an expert in treating knee injuries from contact sports? Then listing your abilities to treat knee swelling and perform weight-bearing exercises would be ideal.
Here are some of the most popular sports physical therapist skills in 2023.
9 most popular sports physical therapist skills
Orthopedic Rehab
Musculoskeletal System
Dry Needling
Exercise Prescription
Injury Prevention 
Client Relations
Electrotherapy
Compression Therapy
Anti-gravity Treadmills
Sample sports physical therapist work experience bullet points
When athletes need to get back to top performance as fast as possible, the results you can get them matter immensely.
Using numerical examples of past work achievements will be an excellent idea. Consider metrics from treatment like the amount of recovery time, reducing re-injury risk, or client satisfaction scores.
Remember that prospective clients or hiring managers who see your resume don't need all the details. A simple statement of how you used compression therapy to reduce re-injury by 85% will be sufficient to show your abilities.
Here are a few samples:
Prescribed at-home resistance band and stretching exercises to reduce recovery time by 37%.
Led recovery exercises performing running on anti-gravity treadmills to help athletes maintain 75% higher endurance levels while reducing re-injury risk by 89%.
Performed weekly dry-needling procedures for clients with swelling in injured areas to reduce pain by 56%.
Performed electrotherapy on injured muscle tissue to drive blood flow to affected areas, resulting in 49% faster recovery times.
Top 5 Tips for Your Sports Physical Therapist Resume
Reverse chronological formatting is the most optimal

Sports physical therapists will benefit from listing their most recent experiences first. Technology and treatment methods are always changing, so your most recent experiences in aspects like orthopedic rehab protocols and electrotherapy will be the most relevant to emphasize to hiring managers.

Use an organized template

Design your resume like you're outlining a recovery protocol for athletes. You should have sections outlining headers with physical therapy work experience and education, bullet points whenever possible, and easily readable 12-14 point font.      

Your results matter

Physical therapy is results-driven. Therefore, use quantifiable examples to emphasize what you achieved, like reduced re-injury risk or faster recovery times.

Optimize examples by using action words

Everyone wants a sports physical therapist who will quickly take action and deploy effective rehab protocols. You can emphasize your abilities with action words like "treated" or "prescribed." For instance, you could say you prescribed progressive weight-bearing exercises to reduce recovery time by 74%.

Proofread to ensure accuracy

Just like you wouldn't want to prescribe the wrong protocol that would adversely affect an athlete's recovery, you don't want to have an inaccurate resume with many grammar errors that negatively impact your chances of getting hired. Always proofread for accuracy before submitting.
How long should my sports physical therapist resume be?
Aim for a sports physical therapist one-page resume. Everything should be concise and relevant to the position. For instance, if the facility emphasizes injury prevention, focusing many of your skills on conditioning and stretching protocols would be a good idea.   
Should sports physical therapists use a resume summary?
A resume summary will work well for sports physical therapy specialists with ten or more years of experience. For example, you could write a few sentences about how you're a dedicated physical therapist with 12 years of experience performing orthopedic therapy to speed up injury recovery by 68%.  
What do I write in my sports physical therapy cover letter?
You may be unable to put all the details into your resume or get as personal as you'd like about your passion for helping athletes. Therefore, adding that to your cover letter is a good idea, such as how your time as a collegiate athlete made you passionate about helping others in a similar position.