When patients need help with recovery, you're there to assist in all their needs. Exercise is directed, gait and balance training is led, and patient progress is recorded with expert care when you're on the job.
Does your resume template allow you to show you have the skills to be an excellent physical therapist assistant?
Your work directly impacts patient success, which comes with its share of detailed requirements to ensure you're the right fit. We've got your back with our physical therapist assistant resume examples that'll help you create the most successful resume in 2023.
---
Physical Therapist Assistant Resume
---
Elegant Physical Therapist Assistant Resume
---
Clean Physical Therapist Assistant Resume
Related resume examples
---
What Matters Most: Your Physical Therapist Assistant Skills & Work Experience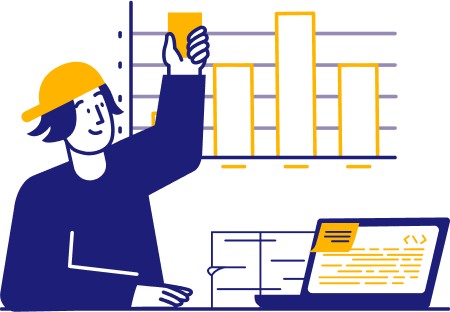 You report to the physical therapist and work under their directives, but you'll still have your share of responsibilities and decisions that must be made correctly. Therefore, showcasing the right skills will be essential to your success in the hiring process. 
Using a mix of the top PT assistant skills in the industry and what the organization lists in the job description will be a great idea to stand out. For instance, if the organization mentions using physiotherapy equipment, your abilities to use heat therapy or cryotherapy units would be essential to list. 
Here are some leading physical therapy assistant skills in today's job market.
9 popular physical therapist assistant skills
CPR/First Aid Certified
Patient Relations
Exercise Directives
Medical Documentation
Sanitization
Physiotherapy
Massage Therapy
Injury Prevention
Joint Mobilization
Sample physical therapist assistant work experience bullet points
Medical organizations will want to know you're responsible and accurate when working in a direct patient care position.
Listing measurable examples with metrics from your achievements can help you stand out. For instance, the number of patients you assisted in exercise programs or your accuracy in records filing.
Remember that medical organizations are fast-paced, so decisions are made quickly. Keeping your examples concise will help medical hiring managers easily identify your top skills in aspects like patient relations and joint mobilization techniques.
Here are a few samples:
Identified irregularities or changes in patient conditions with 99% accuracy and reported all changes to physical therapists quickly to achieve 87% more effective solutions.
Sterilized and maintained all therapy and exercise equipment after sessions to reduce the spread of germs and equipment malfunctions by 97%.
Greeted all patients in a friendly manner and provided calm, clear explanations of exercises to achieve 98% positive satisfaction scores.
Directed strength training and stretching exercises following therapist and safety guidelines to achieve 78% faster recovery times.
Top 5 Tips for Your Physical Therapist Assistant Resume
Action words provide more impact

An easy way to make your examples more impactful is by using action words like "directed" and "identified." For instance, you could say you "directed 12 patients in their unique training protocols, achieving a 56% reduction in pain symptoms."    

Use the proper formatting

Reverse chronological formatting will be the best fit for physical therapist assistants. PT techniques, technology, and health codes are always changing, so listing your most recent experiences first will be the most relevant to current sanitization standards and injury prevention techniques.   

Let your cover letter and resume work together

Your cover letter and resume can go hand-in-hand to provide a well-rounded overview of your abilities. For instance, if you list examples of achieving high patient satisfaction scores on your resume, your cover letter can explain your passion and techniques for providing a great patient experience in more detail.              

Always proofread thoroughly

Hiring managers will want to ensure you can follow exact directives from physical therapists. You can show your accurate abilities right away by submitting a resume free of grammatical errors.              

Organize the information

Think of your resume in the same way you would organize data you record about patient progress. You should include clear headers, bullet points with key metrics, and easily readable 12-14 point font.
What if I'm applying for my first PT assistant job?
If you don't have previous on-the-job experience, you still have a lot of knowledge you can include from getting your physical therapy associate's degree. Also, consider any other applicable skills from work in different fields like accurate data entry or customer service.   
How long should my PT assistant resume be?
Aim for a concise and highly-relevant one-page resume. If you're struggling to fit everything on one page, narrow in on the position's needs. Will you be working with elderly patients? Then any previous experience in senior care would be great to emphasize.   
Should physical therapy assistants use a resume objective?
A resume objective will work well for those newer to the field. Aim to keep it short and emphasize your most relevant skills. For example, you could say you're a caring professional with three years of experience providing care to patients in nursing homes with 98% positive satisfaction scores.