You're passionate about providing patients with the right type of treatment to recover from injuries, surgeries, or illnesses. Now at the end of your education, it's time to apply your exercise prescription and preventative care skills to a real working environment.
Are you treating your resume with the same level of care you provide to patients?
We know it can be hard keeping up with your studies and trying to land one of your first physical therapy jobs. You can use our physical therapy student resume examples as a template to display your top skills successfully.
---
Physical Therapy Student Resume
---
Modern Physical Therapy Student Resume
---
Professional Physical Therapy Student Resume
Related resume examples
---
What Matters Most: Your Physical Therapy Student Skills & Work Experience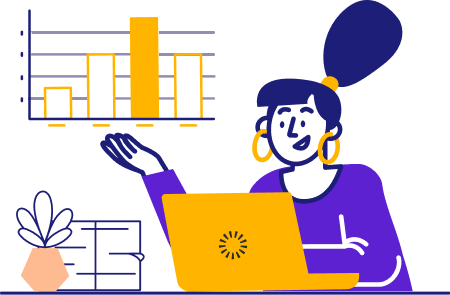 Before treatment providers bring you on board, they'll want to see what skills you possess that'll make you an asset to their physical therapy staff.
If you're struggling, consider the different topics you've studied in school. Did you learn about medical imaging and joint mobilization techniques? Then you should add those to your resume skills, especially if it's something the organization mentions in the job description.
Here are some of the best skills for physical therapy students to add to a resume.
9 best physical therapy student skills
Patient Relations
Occupational Therapy
Orthopedic Diagnosis
Gait Training
Prosthetics
Discharge Planning
Patient Assessment
Joint Mobilization
CT Scans
Sample physical therapy student work experience bullet points
Trying to find relevant work experience to include can also be a struggle for some physical therapy students. Remember that if you don't have prior work experience in the field, what you put here still matters to show how you'll perform.
You can find relevant experiences from several areas, such as your education and careers in other fields. Even customer service at a fast food restaurant can translate into patient care abilities.
Try to keep your examples simple and easy to comprehend since hiring managers go through these quickly. One sentence about how you achieved a high grade on your orthopedic diagnosis exam goes a long way.
Here are a few samples:
Completed coursework creating treatment plans while keeping patient-specific needs in mind, achieving a 97% overall grade.
Completed documentation for biopsychosocial assessments, case notes, and treatment plans with 99% accuracy.
Provided friendly service to a wing of 30 nursing home patients, assisting in all their needs to achieve 98% positive satisfaction scores.
Performed medical data entry, creating a new Excel spreadsheet system that allowed doctors and nurses to analyze patient data 48% more efficiently.
Top 5 Tips for Your Physical Therapy Student Resume
Consider including an objective

A resume objective can be a good way for entry-level physical therapists to present a well-rounded skill set. For example, you could write a few sentences about your passion for patient care and eagerness to apply your four years of customer service experience to the position.  

Aim to fill up a full page

A one-page resume is optimal to ensure you include enough relevant information about your physical therapy skills. If you're struggling to list experience, consider what you learned while getting your physical therapy degree, volunteer work, or applicable skills from other fields.  

Use numerical examples

Hiring managers will want to know you can get results for patients. Including numbers in your examples that express satisfaction scores, grades achieved, or accuracy can all help show your abilities in a way that's easy to understand.

Proofread for accuracy

Physical therapy requires understanding patient data and making accurate decisions based on what you see. Show you have the right abilities by submitting a grammatically correct and accurate resume.

Use reverse chronological formatting

Since you've begun your physical therapy degree, you've gained tons of expertise in the field. Therefore, listing your most recent experiences first will help show your most relevant abilities in patient care and exercise prescription.
Do entry-level physical therapists need a cover letter?
You should submit a cover letter to provide a well-rounded overview of your abilities. Your cover letter could explain your passion for helping patients, why you want to work for a medical organization, or how you'll apply your customer service skills to create an excellent patient experience.  
Should I list my physical therapy education?
Even if you haven't completed your physical therapy degree yet, you should still list it as being in progress. What you've learned so far in your studies will be one of your biggest assets to show your abilities in joint mobilization and patient assessments if you don't have prior work experience.
Should physical therapy students list hobbies/interests?
A hobbies & interests section is a great idea for physical therapy students who want to add additional relevant skills and experience to their resumes. For instance, if you were in your school's anatomy club, it would show relevant interests and knowledge for a career in physical therapy.