Being a special needs nanny, you tend to some of the most vulnerable in our community.
You've worked hard to earn the trust and confidence of parents as they put their children in your care, and your empathy and training make you the best bet when it comes to tending to your charges.
As you look after the children entrusted to you, let us help you secure your next role with our special needs nanny resume guide.
---
Special Needs Nanny Resume
---
Formal Special Needs Nanny Resume
---
Elegant Special Needs Nanny Resume
Related resume examples
---
What Matters Most: Your Skills & Work Experience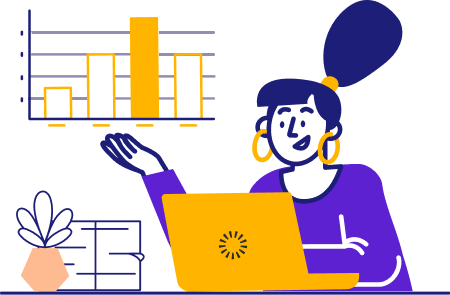 If you're a special needs nanny who can provide stellar specialized care on top of managing the intricacies of childrearing, this one's for you.
In your resume, show your future employer that you don't just understand the requirements of specialized childcare, you're also more than capable of helping them meet those needs.
Here are some of the top skills recruiters are looking for in special needs nanny roles.
9 Top Special Needs Nanny Skills
Pediatric First Aid
CPR Certification
ASL proficiency
Clean driving record
Occupational therapy
Nursing experience
Behavioral intervention
Medicine administration
Child development
Sample Special Needs Nanny Work Experience Bullet Points
Special needs nannies are the superheroes that help create a safe, nurturing environment for both caregivers and children. Your work experience bullet points show recruiters how you looked after your charges in past roles, giving them confidence in your capabilities.
Since special needs nanny roles cover a broad spectrum of job requirements, this is where you'll demonstrate that you have the specific experience needed. Whenever possible, add quantifiable metrics as they make it easier to visualize your contributions.
Here are a few samples:
Assisted a family of 3 children (4, 8, 10), two of whom were on the autism spectrum and one of whom was non-verbal with my training from my Autism Spectrum Disorder Certificate
Coordinated and led 2 volunteer activities per month for 8 children from 5 interested families to encourage a philanthropic, others-oriented mindset
Led weekly reading and storytime for a group of 7 play-date friends, 2 of which were autistic, creating a supportive environment for learning and socialization
Prepared fresh, gluten-free meals 2 times a day for 3 children introducing them to new foods and allowing them to assist in preparation as time allowed, fostering independence and skills development
Created educational learning opportunities customized to each child and their specific needs and interests using Social and Emotional Learning principles twice a week
Top 5 Tips For Your Special Needs Nanny Resume
Use a reverse chronological resume format to highlight your work experience

Experience is what builds trust, and recruiters want to know that you have what it takes to provide children with quality special needs care. A reverse chronological resume format structures your work experience to show how you applied relevant certifications like CPR training in your most recent past roles.

Nontechnical skills are just as valuable

While you should fill your skills section with the specialized training you've received, transferable skills like compassion and physical ability are equally important. Put these in your work experience bullet points like so: "Redirected children dealing with emotional regulation difficulties using Positive Behavior Support (PBS) during work shifts with an 83% success rate".

Tailor your resume to the specific requirements listed in the job description

You can have all the general skills required for the job, but if for example, you're applying to work for a family with children with dyslexia, changing your skills and work experience to highlight your previous specific experience with this special need will help you stand out among the other job candidates.

Consider adding a career summary to your special needs nanny resume

We normally suggest omitting the career summary as your resume is likely already fully occupied with your skills and work experience. However, it can help highlight any achievements you've made.
Check out our resume summary guide, and here's an example to start you off: "Compassionate and driven special needs nanny with 17+ years of experience in tending to children with Autism Spectrum Disorder (ASD), where I was nominated for the International Nanny Association Nanny of the Year Award in 2020. Eager to apply my passion for raising happy, healthy littles and my professional caregiving experience to the Roberts family."

Follow up with your potential employer after you've applied for the job

Try sending an email or calling to check in with the family you've applied to after you've submitted your resume – this shows that you're committed to a well-rounded approach to the relationship, just like how you would make sure to cover all your bases in tending to their children.
Who do I submit my special needs nanny resume to?
Depending on where you're applying to, your job application will most likely go to a recruiter. If you're applying to work directly with a family, you should address it to the parents, and if you're working with a special needs childcare facility, your resume might go to the hiring manager or the care team leader.
How many pages should I have in my special needs nanny resume?
It's best to keep your resume to one page if you have less than 10 years of nannying experience. If you're having trouble deciding what to include in your resume, consider that your future employer will want to know more about what you can do for their children, so including how you applied your First Responder Certification in a pediatric health emergency will be much more relevant to their needs than a generic description of how you did general housekeeping in a past role.
What kind of education should I include on my special needs nanny resume?
A bachelor's degree in early childhood education or any equivalent field is a great starting point. Other certifications like Certificate In Personal Support Worker can also go into your resume, as they show that you have the qualifications necessary to work with specific special needs.