As an infant nanny, your specialization in the delicate beginnings of life lets you help parents as they navigate the intricacies of raising newborns and toddlers. In this hands-on early childhood role, your employers appreciate the care and attention you devote to the little ones entrusted to you.
Put your trust in us and let us help you secure your next role with our infant nanny resume guide full of examples, tips, and frequently asked questions.
---
Infant Nanny Resume
---
Elegant Infant Nanny Resume
---
Clean Infant Nanny Resume
Related resume examples
---
What Matters: Skills & Work Experience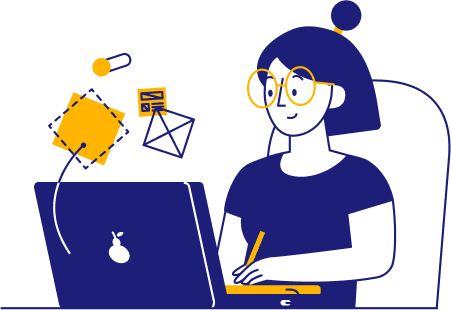 Recruiters look for nannies who can take on some of the (many) responsibilities involved in facilitating early childhood development.
In your resume's skills section, show potential employers that you're equipped with the skills needed to do well at the job, such as baby sign language and understanding of infant milestones.
Here are a few of the best infant nanny skills recruiters are looking for.
9 Best Infant Nanny Skills
Pediatric First Aid
CPR certification
Newborn care
Toddler care
Clean driving record
Behavior management
Meal preparation
Nonsmoker
Physical stamina
Sample Infant Nanny Work Experience Bullet Points
Work experience bullet points provide context to the skills and qualifications you've listed in your resume – this is where you'll show how you applied yourself in your past roles.
The impact of an infant nanny may not always be easy to quantify on paper, but any metrics and figures you manage to find will go a long way toward helping recruiters get a better picture of what you do.
For example, if you supported sleep training for a family you worked for, phrase it like so: "Supported safe sleep training for 3 children ages 0, 1, and 3".
Here are a few samples:
Organized a local 10-family bi-weekly meetup of nannies and children to provide socialization with other children
Implemented physical activity and music education by organizing age-appropriate sports, devising outdoor games, and teaching basic piano skills 3 days per week according to Social and Emotional Learning principles
Exceeded daily scheduling needs for 2 children (1 and 3 years old) and managed feeding, changing, and naps for the infant
Planned, shopped, and prepared 10+ healthy meals for 2 children each week for 3+ years according to age-based dietary requirements
Assisted in early childhood education including walking, speaking, and potty training while also executing daily childcare-related tasks like general housekeeping and laundry
Top 5 Tips For Your Infant Nanny Resume
Keep your resume to one page unless you have more than 10 years of experience

It's best to keep your resume short and sweet, as you could be applying directly to a household with an infant. Highlighting important and relevant points in your resume will show the recruiter that you understand how time is of the essence, especially when it comes to caring for little ones. Your resume can go up to two pages if you have more than 10 years of experience.

Quantifying metrics isn't always about the numbers

You could have tended to triplet babies, and that's an achievement in its own right. However, recruiters also want to know how you did it – this is where you can elaborate on the training you received from your Newborn and Infant Care Certification.

Keep specific and relevant infant nanny skills at the top of your skills section

Job descriptions normally list skills requirements in order of priority – the same way you would tend to a crying baby with an urgent need first, list your most important and relevant skills at the top so that recruiters know what to look out for.

Close the loop by following up after a job application

Burping an infant after feeding is one of the most important steps to prevent discomfort. Recruiters don't need to be burped, but sending an email or calling to check in once you've sent your resume will help keep you top of mind and give you a chance to address any possible issues that might pop up.

Emphasize your qualifications

Infancy is a special time in both parenting and childhood – your employers will want to know whether you are well-equipped to care for their precious little ones. If you're a Newborn and Infant Care Specialist (NICS) or you have a CPR and First Aid certification, highlighting these qualifications will help them feel at ease putting their children in your care.
Should I include my education in my infant nanny resume?
Yes, you should – it's a good way to cover all your bases even though you only need a high school diploma or GED to become a certified nanny under the US Nanny Association. If you have a relevant degree in early childhood education, that can boost your chances of getting hired.
How should I format my infant nanny resume?
Just like how you would have a plan of action in case of emergencies when nannying, picking the right structure for your resume will help your chances of successfully landing your next role. Show the reader your most recent and relevant experience first by using a reverse chronological format for your infant nanny resume.
Should I note the location of my previous infant nanny roles in my resume?
Yes, as this is a key consideration for many families. Infant nannies can work in-home or by commuting – some families are looking for childcare during the day, and other families look for nannies who are live-in or willing to travel with them. Being upfront about your previous roles and taking note of the job description requirements will help you manage expectations when applying for an infant nanny position.