You're a caring professional with specialized teaching abilities. When schools need someone to fill in, they can count on you to successfully implement student IEPs and provide educational support.
Have you used the best strategies in your resume to impress schools with your skills?
Substitute teachers always need an up-to-date resume when their skills are called upon. You can use our special education substitute teacher resume examples to help you display your skills successfully for each school's needs.
---
Special Education Substitute Teacher Resume
---
Professional Special Education Substitute Teacher Resume
---
Formal Special Education Substitute Teacher Resume
Related resume examples
---
What Matters Most: Your Special Education Substitute Teacher Skills & Work Experience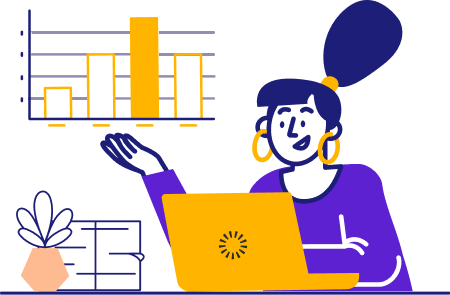 Special ed teachers need a well-rounded skill set since they'll handle many unique student educational needs. Therefore, schools will carefully select candidates with the right abilities on their resumes.
Every school has different teaching processes and cultures, so customizing the skills you list to the needs of the job description is a good tactic. Does the school focus on multi-sensory learning? Then focusing your skills around the various sensory learning approaches of visual, simultaneous, tactile, and verbal would be an excellent idea.
Here are some of the top special education substitute teacher skills in 2023.
9 top special education substitute teacher skills
IEP
Multisensory Learning
Differentiated Lessons
Classroom Supervision
Student Relations
Student Records
Behavioral Assessments
CPR/AED
Microsoft Office
Sample special education substitute teacher work experience bullet points
Schools will want to know how you've successfully used your top skills in IEPs and student relations before hiring you for the job.
Try to apply the same skills you use when creating student records to the examples of work achievements you list here. Student records typically have metrics associated with them, like test scores, attendance rates, and behavioral improvements, so you can often apply those same types of numerical values in your examples.
Remember to keep everything simple and actionable to make the most impact, such as a concise sentence about how your differentiated instruction techniques boosted test scores by 66%.
Here are a few samples:
Developed 14 weeks of multisensory lesson plans that boosted student engagement by 75%.
Used classroom management skills to watch for when students got stuck on projects and provided friendly assistance, so students could complete 97% of assignments on time.
Wrote weekly email updates for parents with student progress and how they could facilitate additional learning at home to boost parent satisfaction scores by 87%.
Filled in for teachers from grades K-9, teaching various subjects to ensure 99% of course material was delivered on time.
Top 5 Tips for Your Special Education Substitute Teacher Resume
Update your resume regularly

Many substitute teachers accept work at multiple schools. Therefore, continuously updating your resume is an excellent idea to give yourself the best chance of success in landing a new role. It'll help you represent your most recent skills in delivering IEPs and managing student needs as you grow your career.

Show you fit the school's values and culture

Every school has a different value and cultural system they try to maintain. Does the school emphasize community-mindedness? Then focusing your resume skills on group projects or other social aspects of learning in the classroom would be ideal.

Proofread thoroughly

Substitute special ed teachers need to customize education to individual needs and jump in at a moment's notice. Therefore, your accurate attention to detail is a must. You can immediately show your abilities with an accurate and grammatically correct resume.

Use proper formatting

Reverse chronological formatting is best for special ed substitute teachers. Schools often need to make fast-paced decisions when contacting a substitute teacher, so displaying your most recent and relevant classroom management skills right away will help catch their attention.

Make your value known

Your examples of work experience should make your value clear. Use numerical metrics in material retention and test scores and emphasize top skills in relevant teaching styles.
Should special ed substitute teachers list soft skills?
Your technical abilities in classroom management and individualized teaching will be the most important to focus on. However, you can still mix in some soft skills with your examples, such as how you communicate or relate to students. 
How long should my substitute special ed teacher resume be?
The optimal length is a one-page resume. You want to ensure it's concise, organized, and skimmable to help school hiring staff make easy decisions. Focus on your most relevant abilities and put your key experiences in aspects like differentiated instruction at the top to make it stand out. 
Should I list hobbies/interests?
Many schools emphasize their culture, so a hobbies & interests section can work well. Try to keep what you include relevant to the position. For instance, if you volunteered at a mental health clinic, that would work well to show your ability to support and assist others.