When schools need a substitute for a long amount of time, they want to know they have someone they can count on. You thrive in that role, ensuring lesson plans are delivered properly, and students stay on track with their assignments.
Does your resume template allow you to show you can fill this critical role effectively?
We have an excellent starting point for you with our long-term substitute teacher resume examples. They've helped many educational professionals land their ideal job, so when you need a resume at a moment's notice, you can use them to your advantage.
---
Long-Term Substitute Teacher Resume
---
Professional Long-Term Substitute Teacher Resume
---
Formal Long-Term Substitute Teacher Resume
Related resume examples
---
What Matters Most: Your Long-Term Substitute Teacher Skills & Work Experience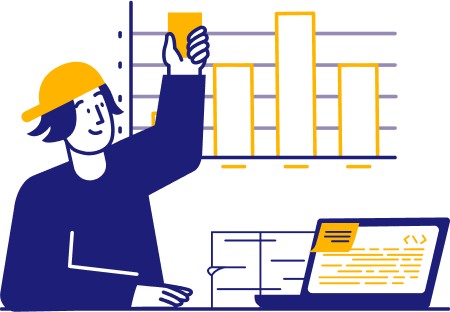 Long-term substitutes need a broad skill set. There are several subjects and grade levels you may need to fill in for, so presenting the right abilities will always be crucial. 
When applying for a long-term role, it's best to customize the skills section to the position's needs. Are you applying to be a long-term science substitute teacher? Then your abilities in classroom safety when conducting experiments and knowledge of core scientific principles in chemistry and biology would likely be essential. 
Here are some of the best long-term substitute teacher skills to include on a resume.
9 best long-term substitute teacher skills
Learning Styles
Lecture Delivery
Classroom Supervision
Lesson Planning
Microsoft Office
Classroom Safety
Essay Grading
Group Projects
Student Relations
Sample long-term substitute teacher work experience bullet points
Schools hiring long-term substitutes will want to know about the results you achieved in previous positions. 
Schools usually track metrics in material retention and grades achieved, so using numerical examples here will be ideal.
Remember that some schools may be in a scramble when hiring substitutes. Keep your examples short and simple to quickly display how you've used your most relevant skills.
Here are a few samples:
Evaluated student performance and prepared additional lessons with group projects and data visuals to improve learning retention by 47%.
Encouraged student participation and asked thought-provoking questions during class discussions to improve student engagement by 64%.
Responded to all inquiries from parents within 24 hours to quickly resolve any issues, improving parent satisfaction scores by 78%.
Updated lesson plans to meet district guidelines, helping test scores in core subjects improve by 39%.
Top 5 Tips for Your Long-Term Substitute Teacher Resume
Use an easy-to-read template

Schools often look through resumes quickly when hiring for substitute roles. Therefore, using a well-spaced and easily readable resume template is essential. It should have clear headers, bullet points when possible, and a 12-14 point font to help your lesson planning and classroom supervision skills stand out. 

Aim for clear explanations

When providing information for students, you would want to clearly express the problem and actions needed. You can do the same in your work experience examples, like how you provided additional learning materials to help with tricky subjects for 57% better test scores.

Use reverse chronological formatting

Teaching methods are always changing, and you've probably grown in your career a lot. Therefore, listing your most recent experiences first in aspects like optimizing for different learning styles and lecture delivery will be ideal.

Action words are the most impactful

As a substitute, you'll want to immediately take action when stepping in to run a classroom. Therefore, action words like "taught" or "evaluated" are ideal for emphasizing your abilities.

One page is the best length

You don't want your substitute teaching resume to be too long. Hiring managers must make quick decisions, so they may get overwhelmed by too much information. Aim for a concise page outlining your most relevant abilities in encouraging student participation and managing lesson plans.
Do long-term substitute teachers need a cover letter?
You should include a cover letter to provide a well-rounded overview of your teaching skills. Aim to connect to the school's needs, such as how you connect with their core teaching principles or strategies you use to boost learning retention in core subjects. 
What if I don't have much teaching experience?
Candidates without much teaching experience will benefit from listing their most relevant skills at the top of their resume and leaning into educational knowledge or other transferable skills. Even previous jobs involving customer service or data management still show how you can provide an excellent student experience. 
Should I use a resume objective?
A resume objective works well if you don't have much experience. It helps display your interest and most relevant abilities right away. For example, you could write a few sentences about how your time creating lesson plans as a student teacher and your three years of customer service experience have equipped you for the role.