Making sense of advanced data in a fast-paced business environment can feel overwhelming. That's why companies need pros like you who can easily create dashboard reports, visualization solutions, and improve processes.
Does your resume template allow you to create an effective visualization of your top skills?
While you're an expert at making sense of complex data in a business setting, putting it all together on a short one-page resume can be challenging for anyone. We'll make it easy with our senior Tableau developer resume examples that have helped many BI professionals land a job in 2023.
---
Senior Tableau Developer Resume
---
Professional Senior Tableau Developer Resume
---
Formal Senior Tableau Developer Resume
Related resume examples
---
What Matters Most: Your Senior Tableau Developer Skills & Work Experience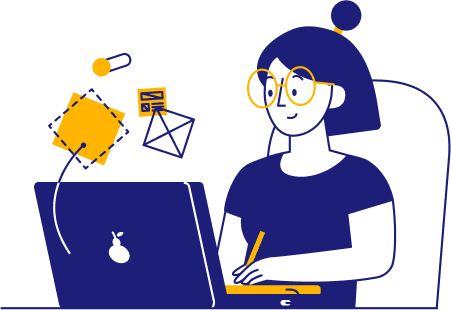 You're probably very familiar with highlighting essential information while creating visualization solutions. The top skills on your resume essentially act in the same way to show companies a quick overview of how you fit in with their data management needs. 
The challenge for senior Tableau developers is choosing the right skills to highlight since you have tons of experience and many tasks you may manage throughout BI systems. The best way to narrow it down is by scrutinizing the job description and tailoring the skills you list to the company's needs. 
For instance, if they need help with data storage, your experience with SolarWinds SRM may be a great idea to list.
Here are some top senior Tableau developer skills to get you started.
9 top senior Tableau developer skills
SQL
Tableau Desktop
Tableau Servers
Data Warehousing
Salesforce
Team Leadership
C++
Zoho Analytics
AWS
Sample senior Tableau developer work experience bullet points
Businesses will often bring you on board to help improve their processes, so the results you've achieved in past work experiences will be crucial to present effectively.
Try to use as many metrics as possible, like process efficiency, conversions, or reduction in data leaks, to help your work experience examples stand out.
Remember that in a senior-level position, you're the expert here. Hiring teams may not have as much Tableau and data warehousing knowledge as you, so keeping these examples to concise one-sentence descriptions will help break them down in a way that makes sense to anyone. 
Here are a few samples:
Implemented SQL systems to clean, test, and standardize data, resulting in a 37% increase in process efficiency.
Introduced new Tableau server reports with key data on leads to boost conversion rates by 46%. 
Designed new data security procedures using row-level security and filters to reduce data leaks by 68%.
Used C++ to process large streaming data sets, improving ingestion and processing speeds by 72%.
Top 5 Tips for Your Senior Tableau Developer Resume
Both leadership and technical skill matters

Once you reach a senior-level position, you need the advanced technical proficiency of a BI pro while also leading your team effectively. That means using examples like how you trained your team on compliance to reduce data loss by 65% will go a long way toward helping you stand out.

Reverse chronological formatting works best

The BI industry constantly evolves with new technologies and strategies for success. Therefore, you should first list your most recent experiences with Tableau servers and analytics systems to present your most relevant skills. 

Use an organized template

You understand that it's essential to present information in an organized way. Compile the data on your resume as you would in visualization solutions through clear headers, keeping it well-spaced, and using an easy-to-read font.

Proofread for errors

Just like you wouldn't want to report the wrong data when optimizing production strategies, you don't want your resume to be inaccurate or full of grammatical errors. Always proofread before submitting.  

Optimize with action words

Action words like "developed" or "introduced" will help make your examples more engaging. For instance, you could say you "developed an ETL that could ingest transactional data from 10,000 consumers simultaneously."
Should senior Tableau developers use a summary?
Many senior-level applicants will benefit from a resume summary since you likely have years of experience. For instance, you could include a few sentences about how your process improvement strategies helped generate $1.7 million in new sales over your 12-year career. 
How long should my senior Tableau developer resume be?
Aim for a one-page resume full of relevant information to each company's BI needs. For instance, if the company needs assistance with data security, your skills in row-level security and data exposure standards would be ideal to narrow in on throughout your resume. 
Should I list all of my education?
You probably have tons of experience and education at this point in your career. You can typically limit the education you include to the highest levels you've attained.