You've mastered the ability to simultaneously manage information systems, safeguard data, and oversee IT projects. To top it all off, you're an exemplary team leader and mentor, and that makes you an invaluable part of any IT department.
With years of experience and a diverse skill set, creating a resume to land your next job might be tricky. Don't worry—we know what you should highlight to make your expertise shine.
Using our senior IT manager resume examples and resume tips as a guideline, many IT professionals like you propelled their careers forward. Here's how you can do the same.
---
Senior IT Manager Resume
---
Clean Senior IT Manager Resume
---
Modern Senior IT Manager Resume
Related resume examples
---
What Matters Most: Your Knowledge of IT & Management Expertise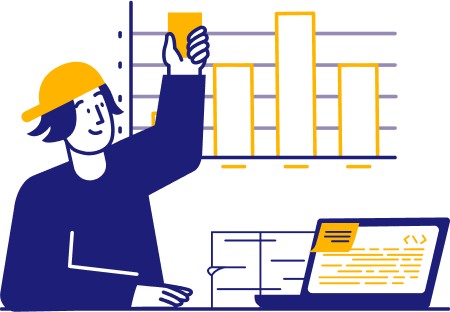 As a senior IT manager, the foundation of your role is strictly technical, but your people skills are also crucial to the success of your teams. That's why, aside from a working knowledge of things like SQL, Python, or Azure, you're also a skilled and confident leader.
In your resume, it's usually best to include technical skills first and soft skills second. Dive into the programming languages you're familiar with, but also mention your knowledge of cloud computing, network architecture, and IT policies. 
If you want, you can also include a couple of management-related skills, such as financial analysis, risk management, or vendor communication—but you can also express those skills later in your work experience bullet points.
9 best senior IT manager skills
Cybersecurity
Network Architecture
Data Analysis
SQL Databases
IT Strategy
System Integration
Microsoft Azure
Oracle Database
AWS
Sample senior IT manager work experience bullet points
You've climbed the IT ladder almost all the way to the top, so your career is full of exciting achievements. When you talk about your past experience, rely on those bigger accomplishments to tell the tale—that's a surefire way to impress recruiters.
You're no stranger to using data and tracking KPIs, so that same analytical approach will help you craft an effective resume. Pick out a good selection of achievements and back them up with metrics.
For instance, instead of simply saying that you led a team, try something like: "managed a yearly IT budget of $5M, including recruiting IT specialists, maintaining system infrastructures, and procuring new workstations."
Here are a few examples:
Led a team of 23 IT professionals to support a company with over 700 workstations, reducing downtime by 32% and ticket response times by 19%
Spearheaded a company data migration to AWS, leading to a 28% reduction in server costs and a 30% improvement in data retrieval times
Streamlined IT processes using the ITIL framework, leading to a 23% increase in operational efficiency
Managed computer systems, hardware, network security, and infrastructure services as the company grew from $5M to $25M in annual revenue
Top 5 Tips for Your Senior IT Manager Resume
Demonstrate your leadership

The ability to run successful teams is what makes an IT manager irreplaceable. Own your leadership abilities by discussing what your employees were able to achieve, be it comprehensive IT support or delivering a cloud computing project before the deadline.

Elaborate on your systems integrations

Talk about the times when you spearheaded a change that made an impact on the entire company. For instance, mention a time when you led the successful migration of on-premises databases to a cloud-based AWS solution, and how much money that saved the company.

Show off your budget management

Speaking of savings—hiring managers love hearing that you're skilled at budget management, so don't be afraid to discuss financial figures. Mention the size of budgets you've handled or how your management techniques improved efficiency and reduced costs.

Emphasize your cybersecurity expertise

Regardless of the exact industry, cybersecurity is an important aspect of IT, so put it front and center. Highlight any security measures you were in charge of, such as preventing network downtime or strengthening database security across the organization.

Never re-use your resume

There are no two senior IT manager jobs that are exactly the same, so get used to updating your resume for each role. Highlight different aspects of the job, such as hardware maintenance or network management, according to the job description.
Should I include my certifications?
Your many years of IT experience speak for themselves at this point, but extra certifications never hurt to mention. Some of the most relevant ones include the CISSP, PMP, and ITIL.
How can I highlight my disaster recovery planning?
One of the key goals of any IT department is to minimize downtime, so use your work experience bullet points to explain how you did it. Talk about regular data backups, failover clustering, redundant systems, and handling server outages.
Should I include a resume summary?
A resume summary can come in handy if you want to show off a particular achievement right off the bat. Use it to mention how long you've worked in IT, what you hope to achieve in your new role, and name-drop the company you're applying to.