You excel at planning and overseeing multiple projects, teams, and resources at any given time. Your talent for aligning technical pragmatism with business objectives makes you an invaluable asset to any organization.
You've probably got your hands full with all those IT projects you're juggling, so it might be hard to find the time to choose a resume template or the energy to sit down and craft an effective resume. We're here to make that easier for you.
Our IT program manager resume examples and resume tips are the way to go to level up your career in IT. Check them out and start landing more interviews!
---
IT Program Manager Resume
---
Formal IT Program Manager Resume
---
Elegant IT Program Manager Resume
Related resume examples
---
What Matters Most: Your Mastery of IT & Program Management Experience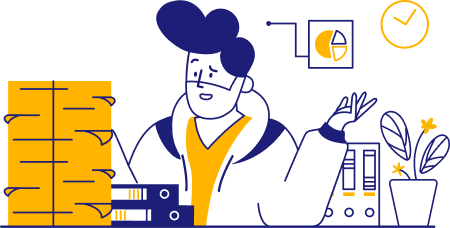 Having steered several IT projects through their life cycle, you've refined a unique set of technical and soft skills that help you thrive as an IT program manager. This is where you can talk about them, but lean more toward your tech-related abilities.
Showcase your knowledge of Scrum frameworks; tools like Asana, Jira, or even coding languages like Python. Leave vague traits like "hard worker" at the door—the more detailed you can be here, the better.
Since you're a manager, you can also add a few relevant soft skills like stakeholder management, collaboration, and conflict resolution.
9 most popular IT program manager skills
Agile/Scrum/Kanban
Microsoft Project
Jira
Risk Management
Strategic Planning
Cloud Computing
Budget Management
DevOps Principles
System Infrastructure
Sample IT program manager work experience bullet points
The best way to express that you can keep up with the ever-changing demands of IT is to talk about your past experience, and then add some metrics to make it stand out more.
Quantifying your achievements makes them more tangible—it lets you show the kind of impact you could have in your new role. For instance, instead of just saying that you "implemented a risk mitigation plan," specify that this also led to a 20% reduction in project downtime.
Link your work experience to your skills by getting into the specifics of the software tools or methodologies you used.
Here are a few examples for you to check out:
Leveraged Agile methodologies to plan and oversee the completion of a $2M IT project, delivered on time and 13% under budget
Led a cross-functional team of 28 members in a systems integration project, leading to an 18% increase in operational efficiency
Successfully migrated company data to a cloud-based system, improving data accessibility and reducing maintenance costs by 16%
Negotiated improved contract terms with IT vendors, saving the company $100K annually
Top 5 Tips for Your IT Program Manager Resume
Highlight your technical expertise

Show off your technical prowess by getting into the software or tools you've used, such as Microsoft Project, GitLab, or Asana. Take it a step further by providing context and quantifying your impact. For instance, you could say: "Leveraged JIRA to track progress and resolve issues for 10 concurrent IT projects, improving on-time delivery rates by 20%."

Showcase your leadership skills

Highlight your experience leading and managing teams, and provide concrete figures where possible. For example, rather than just saying you managed an IT team, talk about the way you used Scrum to boost your team's productivity by 23%.

Demonstrate your risk management

Discuss your approach to identifying and mitigating risks to project goals and timelines. Make sure to be specific; mention data backups, cybersecurity defenses, and regular maintenance that took place under your lead.

Emphasize your certifications

Include any relevant IT or project management certifications you have to show your commitment to the field, such as PMP, Agile, Scrum Master, or ITIL. While many companies won't require these, they can help make your application stand out from the rest.

Discuss your program management methodology

Dive into the details of the methodologies you employ to manage and oversee IT programs and projects. If you prefer certain methodologies, such as Agile over Lean Six Sigma, discuss why, and how this preference improved your deliverables. This can be expanded on in your cover letter.
How can I demonstrate my stakeholder management?
Talk about how you liaised with, and managed the expectations of the various stakeholders throughout your programs. Go the extra mile by highlighting instances where you resolved conflicts between stakeholders—people skills are crucial in this role.
What should I discuss in my cover letter?
Use your cover letter to delve into what you mentioned in your resume. Elaborate on how you leveraged your expertise throughout your projects, discussing challenges you faced and how you overcame them. Don't forget to express your wish to work at that specific company.
How much work experience should I include?
You should be aiming to keep to a single-page resume. If you've had a long career, you may need to leave out some of your past experience. Include just your most recent and relevant experience in fields closely related to IT or program management.