Optimizing IT asset utilization, ensuring resources are allocated efficiently, and maximizing cost-saving opportunities are your bread and butter as an IT asset manager. You're a pro at meticulous data management and your keen eye for detail enables you to identify potential discrepancies.
Your role is all about the technical details, so it can be difficult to change tracks and focus on highlighting your achievements in a more marketable way.
With our IT asset management resume examples, we can help you find a balance and put together an effective resume that both showcases your technical prowess and your business impact—showing recruiters that you're right for the job.
---
IT Asset Management Resume
---
Formal IT Asset Management Resume
---
Elegant IT Asset Management Resume
Related resume examples
---
What Matters Most: Your IT Asset Management Skills & Past Experience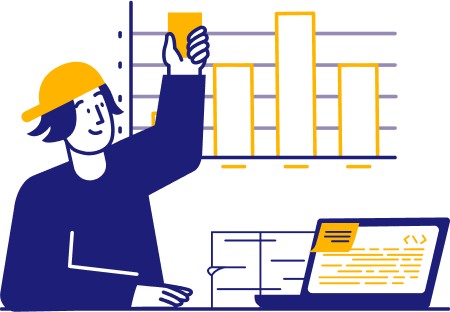 Your expertise in overseeing IT resources and managing data is what makes you valuable to your team. In your resume skills section, you can demonstrate this by listing a mixture of skills you have and the tools you use.
Highlighting your proficiency with tools like ServiceNow ITAM or Microsoft SCCM helps validate your expertise and show industry knowledge. If the job description you're applying to asks for experience with a specific tool, make sure you include it at the top of your list.
Don't forget to emphasize your leadership skills in mentoring and training junior asset specialists, plus your vendor management experience and flair for reporting and analytics.
9 most popular IT asset management skills
IBM Maximo
ServiceNow ITAM
Vendor Management
Cost Optimization
Microsoft SCCM
Flexera FlexNet
IT Procurement
Risk Management
Oracle Assets
Sample IT asset management work experience bullet points
Your skills as an asset manager lie in efficiently managing and optimizing your organization's IT resources throughout the lifecycle, and your resume should highlight examples of your successes in this area.
It's crucial to showcase your accomplishments and back them up with hard numbers that catch the eye of anyone who reads your resume. Phrases like "50% increase" are guaranteed to grab the recruiter's attention and pique their interest—much more so than a complete lack of metrics.
Remember to cover all of the main areas of your role, like optimizing expenditure, improving processes, procuring assets, and leading teams. You can switch out bullet points depending on what each job description asks for, but make sure your core duties are always covered.
Here are a few examples to get things rolling:
Optimized software and hardware expenditure across 6 departments, ensuring ROIs of at least 19% over 3 years
Oversaw the consolidation of software licenses across departments, resulting in a 20% reduction in licensing costs and a 31% improvement in efficiency
Streamlined the IT procurement process, reducing procurement cycle time by 37% and ensuring timely delivery of critical assets to support project deadlines
Led a cross-functional team in the successful disposal of end-of-life assets, generating $100,000 in revenue from asset sales while adhering to environmental regulations
Top 5 Tips for Your IT Asset Management Resume
Show off your achievements

Illustrate your ability to manage IT resources effectively by quantifying your accomplishments, such as reducing hardware and software costs by a specific percentage or improving overall productivity. Don't be afraid to brag—instead, use financial figures and various KPIs to hammer down the point that you're an effective IT professional.

Highlight software license compliance

Demonstrate your expertise in managing software licenses by providing metrics on maintaining 100% compliance with vendor agreements and minimizing legal risks through diligent tracking and auditing. Companies love an employee that can keep costs and risks down.

Exhibit data-driven decision-making

Emphasize your proficiency in data analysis and reporting by showing how your insights influenced strategic decisions, such as identifying cost-saving opportunities or streamlining procurement processes.

Illustrate ITAM system implementations

Feel free to get technical and detail the successful ITAM system integrations you have led, specifying the reduction in manual data handling and improvements in asset tracking accuracy you achieved. Technical recruiters will appreciate you going into detail.

Quantify security enhancements

Highlight your role in conducting security assessments to demonstrate your commitment to security and compliance. Include measurable results like the percentage reduction in security incidents to really make it pop.
Should I include specific ITAM software on my resume?
Yes—ITAM software classes as an important technical skill for IT asset managers. Check the job description to see if they ask for experience in specific software and if they don't, you can just mention the industry leader or the one you have most experience with, such as ServiceNow, Snow, or Ivanti.
Should I include certifications on my resume?
Certification sections are a great addition to any resume. If you have relevant certs like the CITAM (Certified IT Asset Manager) or CSAM (Certified Software Asset Manager), you should definitely include them—pick a resume template that lets you add them in a separate section.
How long should my resume be?
Resumes are most effective when they're focused and concise. To achieve this, it's always best to aim for a single-page resume and zone in on your varied skill set as an IT asset manager.