As an IT application manager, you oversee the vital apps and tools that keep the company running. From internal business applications to customer-facing support apps or software in the main product line, your skills contribute to increased productivity, streamlined operations, and improved customer satisfaction.
Ensuring all these moving parts fall in line with business needs is no easy task and the skills you employ to pull it off are varied, which can make it pretty difficult to know what to highlight and what to omit when it comes to writing your resume. 
Don't worry—you've come to the right place for guidance! Our IT application manager resume examples and resume tips will help you put your best foot forward.
---
IT Application Manager Resume
---
Formal IT Application Manager Resume
---
Elegant IT Application Manager Resume
Related resume examples
---
What Matters Most: Your IT Expertise & Management Experience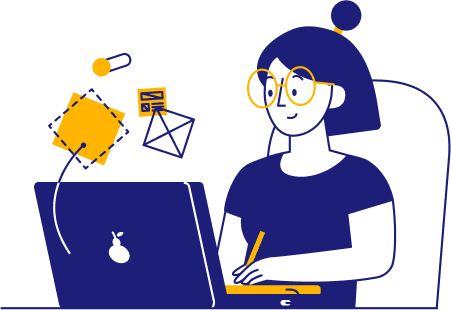 Your proficiency in project management and methodologies empowers you to effectively lead development teams and ensures seamless coordination with stakeholders. You can include these skills on your resume along with relevant tools like Jira.
Your technical acumen is essential for the job, so let it take center stage in your resume. Check the job description for the technologies and programming languages that are most relevant to the role, and then add them if you're familiar with them.
Don't forget to mention your leadership abilities to show that you're experienced and capable of running developer teams. You can also talk about broader skills and knowledge, like IT compliance or Agile development methodologies.
9 popular IT application manager skills
Jira
MySQL Workbench
Developing Applications
Visual Studio
Git
IT Compliance
AWS
Project Management
Microsoft Office
Sample IT application manager work experience bullet points
As an IT professional with extensive experience, it's important to focus on highlighting career-defining achievements rather than routine tasks in this part of your resume. Recruiters will want to see evidence of your effortless leadership skills too, so make sure to mention the developer teams you've led or the training programs you've implemented.
Remember to highlight successful application project deliveries—even if it means condensing years of work into a single bullet point. You'll get a chance to talk things over in more detail during the interview.
The best way to make your achievements really stand out is to include metrics. This adds credibility to your claims and lets recruiters understand just how successful your projects were.
Here are a few examples:
Led the architecture team comprised of 2 junior analysts and 1 senior engineer, successfully delivering 10 projects over 2 years, utilizing AWS and Jira
Negotiated strategic vendor contracts, resulting in cost savings of 14% on software licenses and support agreements
Oversaw the integration of a third-party CRM system, streamlining customer data management and contributing to a 26% reduction in lead conversion time
Spearheaded the successful development and deployment of a customer portal application, leading to a 28% increase in customer self-service interactions and reducing support ticket volume by 43% in 6 months
Top 5 Tips for Your IT Application Manager Resume
Highlight leadership experience

Management skills are, of course, essential for this role, so it's good to show them off. Use your work experience bullet points to showcase examples of mentoring team members, coordinating assignments, and handling project escalations. 

Emphasize customer-centric approach

Focus on your commitment to delivering excellent customer service by mentioning projects that had a direct impact on users. Try to include the number of people impacted or customer satisfaction rates to really steal the spotlight from other applicants.

Demonstrate technical expertise

Showcase your understanding of various technologies, coding, and frameworks. You can quantify your knowledge by detailing the diverse application portfolios you've handled and the scale of the projects you've overseen.

Mention process improvements

Recruiters and companies are always looking for self-starting individuals who do more than just complete the tasks assigned to them, so make sure to mention process enhancements or streamlined development methods you initiated or implemented. Use active verbs to truly "own" these tasks.

Showcase compliance and security knowledge

Adherence to data protection laws, security regulations, and industry standards is an absolute must for an IT application manager. Showcase your knowledge and experience in this area to assure companies that their projects are safe in your hands.
Should I write a cover letter?
As a manager, cover letters are a must. Just remember that cover letters are not a one-size-fits-all kind of deal—you need to write each one specifically to the company in question.
Should I include my portfolio?
Yes, if you have a portfolio of your past work projects and personal endeavors, make sure to include a link at the top of your resume. While the resume itself needs to be focused and concise, you can link out to as much extra information as you want. 
Should I include soft skills on my resume?
The best way to approach soft skills is to demonstrate them. Make sure to include examples of you leading a team or managing people in your work experience, as well as liaising with key stakeholders.