As a self-employed hair stylist, you might work in your own salon, rent a booth alongside other independent stylists, or even travel to your clients' homes to revamp their look. No matter where you work, you determine your own rates, schedule, and service lineup.
But how do you get your resume in order? How do you show your ability to book your own calendar and style each client's hair with finesse?
We'll help you polish your resume to look flawless! We've already helped plenty of self-employed hair stylists like you with our three self-employed hair stylist resume templates and resume tips.
---
Self Employed Hair Stylist Resume
---
Professional Self Employed Hair Stylist Resume
---
Formal Self Employed Hair Stylist Resume
Related resume examples
---
What Matters Most: Your Skills & Job History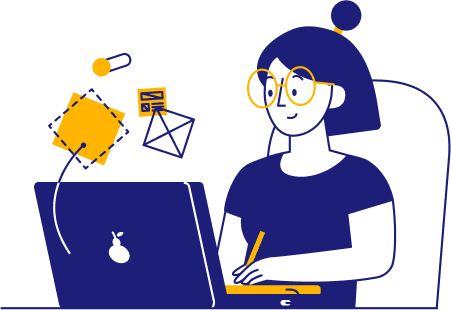 As a stylist who works with hair independently, your skill set should include some extra stuff that doesn't go on an in-house stylist's resume. Think of the self-starting aspects of your job, such as creating your own calendar and setting your own supply budget.
Recruiters want to see that you know how to handle yourself! Show them you can acquire and retain clients by keeping your skills highly relevant to your profession. Now's no time to be generic!
Get specific with your skills. How do they make you a great stylist? Instead of touting "communication," why not specify stuff like "product up-selling" or "appointment booking" instead?
9 top self employed hair stylist skills
Hair Cutting
Client Booking
On-Site Appointments
Calendar Management
Budgeting
Supply Management
Negotiation
Flexibility
Product/Service Sales
Sample self employed hair stylist work experience bullet points
Sweet skills! But what have you accomplished with them so far as a self-employed hair stylist? Recruiters want to see examples of your success!
By sharing your experience with customer experience, time management, and sales, you show recruiters precisely why you've already earned a rental booth. Even accomplishments from seemingly unrelated jobs can spin to your advantage if they feature relevant skills.
No matter where your experience comes from, you'll need to measure your impact. Provide quantifiable metrics (percentages, dollars, and rates) for profitability, client retention, and a good professional reputation.
Here are some samples:
Managed budgeting system to save 26% in supply costs each month
Designed a streamlined, automated rebooking system, attaining a 98% rebooking rate
Clarified styling process, product costs, and style upkeep with clients, boosting sales margins by 34%
Collaborated with fellow stylists to create social media campaigns, increasing bookings by 38%
Operated and organized booking systems for independent hair stylists, increasing client base by 4 clients monthly
Top 5 Tips for Your Self Employed Hair Stylist Resume
Get creative with context

Bookings, profits, and return/satisfaction rates can leave you with a lot of percentages! If your metrics start to feel repetitive, see if there are some contextual details like ad campaigns or salon specials to reference for extra interest.

Check those colors

You might specialize in fashion colors, but you'll want to tone things down a bit for your resume! Recruiters can only devote a few seconds on average to your resume, so keep it highly readable and avoid going overboard.

Make it quick!

Since recruiters want to pare down that stack of applications on their desks, you'll want to impress them quickly to make it into the "keep" pile! Streamline your points to concisely deliver your hair styling achievements, their processes, and their measurable impact.

Balance collaboration with independence

This is a nuanced area for self-employed hair stylists: You'll need to provide examples that demonstrate both your ability to work in various settings. Tweak this balance for each job application. Are you applying to work in a booth alongside other stylists, or are you aiming to travel to your clients instead?

Don't forget your license!

Always specify what type of license(s) you have—preferably in a little section right near your education so that your cosmetology or Licensed Hair Stylist certification has its own spot to shine.
How long is my resume supposed to be?
One-page resumes only, please! Again: Recruiters don't have much time to spend on their initial read-through. Any extra-incredible accomplishments that don't fit on that page can go in your cover letter.
Do I need a summary or objective?
Depends: A resume objective can translate your qualifications nicely if you're switching into hair styling from a totally different profession. Or, you might have varied experiences that could look more cohesive with a resume summary. If your experience section is clear-cut, you might need neither!
How do I make my resume memorable?
People are most likely to remember a resume that connects with them! Look at the job description again and align your resume accordingly. Do you resonate with the salon culture? Do you have any niche skills they mention?