With your new cosmetology certificate in hand, you're ready to give clients a pleasant experience with your technical hair cutting and processing skills. You work with guidance from more experience stylists to give clients a whole new look!
But maybe you've been needing some guidance with your resume template! How can you make each section as cleanly styled as your latest haircut?
Don't worry, we're here to help! Check out our three student hair stylist resume examples and resume tips for some good advice on how to get a chair in your dream salon.
---
Student Hair Stylist Resume
---
Elegant Student Hair Stylist Resume
---
Clean Student Hair Stylist Resume
Related resume examples
---
What Matters Most: Your Skills & Professional History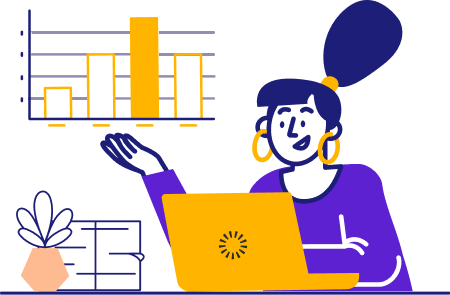 As a student in the salon, you'll need to show recruiters that you have the toolkit necessary to send each client home feeling their best. Include a good balance of soft and technical skills to show your desirability!
Make your skills as profession-specific as you can. That means ditching stuff that could apply to any job role and focusing on special abilities like balayage or shampooing/conditioning that relate directly to hair styling.
And be just that specific, too: Telling recruiters about highly technical skills like highlights or color correction shows your growing depth of knowledge.
9 best student hair stylist skills
Balayage
Root Touchups
Color Correction
Washing/Conditioning
Braiding
Time Management
Sales
Style Consultation
Cutting Precision
Sample student hair stylist work experience bullet points
Now that you've told recruiters how you can style, it's time to show your own style through examples! Give clear, concise stories about how you've demonstrated your hair stylist abilities in the past.
Talk about the time you reduced wait times for clients, thanks to your efficiency. Or share the way your personable connection with each client boosted product sales in the salon!
Just make sure you provide numbers to set off those bullet points. Provide client satisfaction and return percentages, personal or salon ratings, and dollar amounts.
Here are a few examples:
Recommended hair products and styling tools during appointments, increasing retail sales-to-service ratio by 21%
Motivated customers to sign up for rewards program, boosting return rates by 19%
Efficiently performed various hair care services, including shampooing and conditioning, scalp massages, tinting, and blow-drying, earning a personal score of 4.6/5 stars
Promoted high-margin add-on products based on customer preferences, outperforming sales targets by 17%
Top 5 Tips for Your Student Hair Stylist Resume
Style appropriately

While you're undoubtedly creative with each highlight and braid, you still tailor each appointment around your client's needs first. Do the same with your resume by using understated colors and extra-readable fonts for speed-reading recruiters!

Include some references

Call upon anyone you've worked with in the past and see if they'll write you a professional recommendation letter. Make sure the subject matter somehow relates to the hair stylist role, and watch your credibility as a student go way up.

Avoid weak metrics

Some metrics are stronger than others. for example: Recruiters won't be that impressed by how many clients you serviced unless you provide an impressive timeframe for context. Avoid numbers that don't reinforce the measurement of your impact.

Demonstrate growth

Show a trend of learning and promise throughout your resume's experience section by laying out your points deliberately. Provide increasingly complex and impressive examples of hair processes and product sales as you get more recent.

Include your certifications

Requirements for student hair stylists vary based on location and on each individual salon, so show that you have what it takes! Don't hesitate to flash that Licensed PA Hair Stylist cert or cosmetology certificate.
Should I write a cover letter?
Oh, yeah! You probably have some qualifying points that you could expand on beyond your resume. Just remember not to repeat or "recycle" your resume points. Use your cover letter to give totally fresh information on your budding expertise.
What if my prior job experience is unrelated?
Look for the overlap! Sales made on the retail floor aren't that different from product sales make during each booking. Restaurant customer service isn't that different from creating a great customer experience in your salon chair.
What if I don't have much college education?
Don't worry: Most places are primarily concerned with high school completion and some form of cosmetology certificate. As long as you've earned your hair stylist license, you're off to a great start!