Whenever energetic students get carried away or something unexpected happens, you're there to assess the situation and make judgment calls concerning treatment. There's a lot of quick thinking involved, as well as a gentle and reassuring bedside manner—no matter why students come to you for help.
But how can you pack all the technical and social value you bring as a school nurse into your resume? How can you show recruiters your optimal balance of hard and soft skills?
Just breathe. We've got this with our three school nurse resume examples that have helped professionals like you before! And don't forget to check out our seasoned resume tips to build even more momentum.
---
School Nurse Resume
---
Clean School Nurse Resume
---
Modern School Nurse Resume
Related resume examples
---
What Matters Most: Your Skills & Experience Sections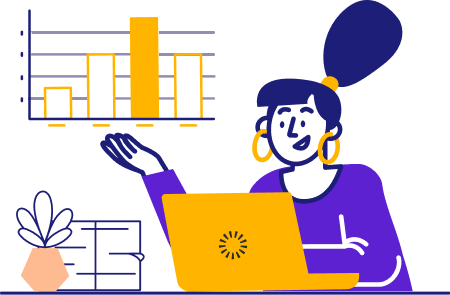 No two days are the same as a school nurse, but that doesn't mean every student visit is a crisis, either. You spend many days contacting family members about updates, documenting student visits, and organizing sensitive data.
So, what job skills do you put on your resume? The ones most relevant to the individual job role, of course! If the job description emphasizes their high-intensity sports program and quick medical assistance under pressure, you shouldn't list skills related to data management!
Each job skill should be specific, too. Your abilities should come across as varied and adaptable, not generalized or vague. Don't say "communication" when you can say "patient/family education"!
9 most popular school nurse skills
Epic systems
SNAP Health Center
Meditech
Remind
Magnus Health SMR
SchoolMessenger
Cerner
MS Teams
Discretion
Sample school nurse work experience bullet points
Those skills are awesome, and your readers can't wait to see what you've already accomplished with them! Lay out some high-quality, clear accomplishments, like the time you improved data accuracy after student visits.
Make sure each experience point is relevant to your expertise, the job role, and the institution's values. Recruiters want the good stuff: What did you do, how did you do it, what was the context, and what were your results?
Those results need numbers, too! Don't forget to provide quantifiable data like reduced student injury rates thanks to your safety education contributions. Other great metrics for your success as a school nurse include faster recovery rates, reduced wait times, and personal feedback ratings from patients or superiors.
Check out a few samples:
Maintained health records with 93% accuracy for a school of 582+ students by leveraging PowerSchool Health Suite
Organized educational programs for pediatric patient families, improving health literacy by 72% and earning an average family feedback rating of 4.7/5 stars
Documented patient health records in SNAP Health Center to ensure up-to-date information and conducted follow-up calls as needed to maintain an error rate of 0
Received recognition for outstanding performance in patient care after earning 97% positive feedback in post-visit surveys
Collaborated with school administrators to develop individualized care plans for students with chronic illnesses and reduced school absences by 37%
Top 5 Tips for Your School Nurse Resume
If you're entry-level, leverage other experiences

If you've freshly graduated medical school or you're switching to school nursing after a different type of medical role, you might need to seek out areas that overlap with your goals. Which translatable skills, like First Aid or patient education, do you currently have to boost your qualifications with?

Consider a summary, objective, or neither!

If you're low on medical experience, try a resume objective statement to provide an overview of how your existing qualifications prepare you for the next step in your career. If you have plenty of experience, weigh whether a summary will tie everything together or just take away from actual experience points.

Limit yourself to one page

On average, recruiters only have a few seconds to skim over your resume! That means you'll need to hook their attention quickly—and a two-page resume is not the way to do that. Demonstrate a school nurse's efficiency by sharing your value on a single page.

Include a variety of accomplishments

Strive to present your potential employers with a variety of accomplishments to maintain intrigue and give a broader picture of your qualifications. Don't center too many experience points around recovery rates or list a job where you only talk about boosting ROIs. Mix things up to showcase your versatility!

Remember your cover letter:

Don't worry. It's coming! If you run out of room on your tasteful one-page resume, save any points you'd hate to part with to reconstruct into body paragraphs. By holding back a few golden qualifications and personal details that align you with the job, you can complement your resume to stand out more.
What about other application materials?
Besides your cover letter and the initial job application, you can also attach items like additional First Aid, CPR, or pediatrics-related certifications that bolster your desirability as a candidate.
How do I pare down my experiences?
Again, think "variety". If you have any points that repeat throughout your resume, pick the strongest one and nix a couple of the others. You want to present as many relevant school nurse skills as possible to demonstrate adaptability, a core part of your role.
What should my resume look like?
Your school nurse resume should fit nicely into at least one of our three resume templates! Try each one out and see which make your achievements look the most solid. For example, you may prefer not to use a side column if your experience points are your greatest resume feature.