You handle many traditional nursing tasks but provide specialized knowledge and medical agility in the operating room. By delivering pre- and post-operative assistance, critical updates, and post-surgery aftercare instructions, you help the surgeon, other nursing staff, and patients.
But what's the best way to show what you can do on a resume? What kinds of skills and stylistic elements are recruiters looking for? And which resume template will help showcase those skills?
Don't worry. With our three operating room nurse resume examples, you'll be on a roll in no time. We've spent years helping medical professionals like yourself, so check out our time-tested resume tips to build success!
---
Operating Room Nurse Resume
---
Formal Operating Room Nurse Resume
---
Elegant Operating Room Nurse Resume
Related resume examples
---
What Matters Most: Your Skills & Professional Experiences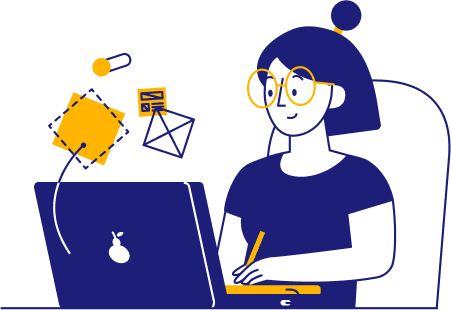 In the operating room, things are usually highly precise and technical so your skills list should be, too. Showcase a desirable, long-standing familiarity with relevant tools like Epic and machine-specific skills like the Medtronic Hugo Surgical System.
Be just that specific, too! List the programs and machines you use by name. Try to even apply a technical approach to your interpersonal skills, stating what makes you a good operating room nurse in a fast-paced medical ecosystem.
If your list of job skills turns out to consist primarily of hard skills, that's okay! You can always work on any soft skills related to teamwork and your great bedside manner later in your experience section.
9 best operating room nurse skills
SIS Trax
Cerner
Allscripts
SIS Analytics
Patient Advocacy
Epic
Adaptability
Dexterity
Stryker Mako
Sample operating room nurse work experience bullet points
Those skills look incredible! But how have you used them to create success for coworkers and patients in the operating room? Recruiters want a preview of how you can think on your feet using any tools you can access to get the job done. When have you helped solve problems their facility currently faces?
Think of times you've helped improve recovery rates and helped patients feel better faster. Recall any times you reduced patient wait times and streamlined the operation process.
By the way, those two points make great opportunities for prime metrics! Recruiters want quantifiable data to reinforce the positive impact you've made in your field. So, by what percentage did you increase recovery rates? How much time did you save for patients?
Here are a few examples:
Recorded patient information in Epic, reducing administrative errors in medical documentation by 21%
Assisted over 471 surgeries with the da Vinci Surgical System, expediting pre-operative equipment sterilization and reducing average preparation times by 7 minutes
Supported surgeons during Stryker Mako robotic-arm assisted surgeries, contributing to a 54% improvement in patient outcomes
Educated patients on post-operative care procedures, achieving a personal rating of 4.9/5 stars for compassionate delivery and helpfulness
Top 5 Tips for Your Operating Room Nurse Resume
Don't be afraid to get "too" technical

Remember: You're pitching your abilities to a hiring manager or recruiter who's already familiar with the job. That means you can focus on showing your depth of knowledge with detailed medical terminology instead of worrying so much about clarity.

Soft skills = contextual elements

You don't want a list of job skills so long it becomes overwhelming, so save some of those abilities for your experience points! Your ability to educate patients post-op or your prowess in Cerner can serve as valuable context to add intrigue and value.

Pick the template that works for you

While browsing some of our other guides (we're flattered!), you might have seen a specific layout that looked great . . . on someone else's skills and experience set. Whether you have less or more OR experience or technical abilities, pick the resume template that plays up your most valuable traits that align with the job.

Streamline your accomplishments

While you want to impress recruiters with your history of accomplishments, each experience point on your resume should be an extremely quick read. Recruiters are busy. Lay out what you did, how and why you did it, and the quantified results of your hard work.

Make your specializations clear

All kinds of people find themselves in the operating room, potentially under your care! Do you work more generally or specialize in pediatrics or oncology and surgery for seniors? Whatever your niche is, it should be apparent within moments of skimming your resume.
How long should my resume be?
Limit yourself to a one-page resume, no matter how extensive, impressive, or varied your OR nurse qualifications might be! Anything that doesn't fit on a one-page resume can inspire a cover letter with a solid foundation.
How can I connect with the company to stand out?
Revisit the job description and look for any phrases that show personality that you can jive with. If the job ad is pretty cut-and-dried, visit the organization's website to look at the mission statement and get a feel for the company culture.
What keywords are the best ones?
Again: Job description! Anything related specifically to the role, like Medtech or Cerner, will make great additions to your resume. You're applying for that specific job role, so reflect their emphasis, and the right keywords will come naturally!