As a scholarship student, you'd be the rising star on the academic scene, showcasing your talents beyond the classroom. Your dedication to learning and passion for your field is what makes you stand out.
Whether it's conducting groundbreaking research or actively contributing to campus life, you excel at balancing academics and extracurriculars. However, navigating the maze of scholarship applications can be as challenging as acing your toughest exams.
Crafting a resume that captures your achievements is a skill of its own, but fear not—we've got your back on that front. Our range of scholarship resume examples covers all sorts of job skills and fields, showing you how to make your talents shine and get you on that shortlist.
---
Scholarship Resume
Why this resume works
It's not only you seeking financial aid for your higher education: thousands are applying for the same opportunity. You have to be extra creative while drafting your scholarship resume.

Including volunteer projects and attending a summit to learn and connect with healthcare experts are thoughtful ways to propel your application to the top.
---
College Scholarship Resume
Why this resume works
Your college scholarship resume will be one of many seeking the opportunity to join your dream institution. Typically, every candidate will bring relevant experiences and achievements to the fore.

So, what's the best way to stand out from the crowd? A simple and clear resume template with great use of white spaces to improve readability would add that extra edge to help your application sail through.
---
Academic Scholarship Resume
Why this resume works
If there's one thing that can boost the chances of your academic scholarship resume to be successful, then it's showing an understanding of the mission, vision, and core values of the institution you're applying to.

In this case, deploy your career objective to show how your aspirations align with the university's overall goal of making a substantial contribution to the quality of education for all.
---
High School Scholarship Resume
Why this resume works
As an aspiring high school student, you don't have much to show in terms of work experience. While that may sound like a disadvantage to your high school scholarship resume, it's an opportunity to highlight creative and impactful projects that offer a glimpse of your potential.

A garden research project for the school would be a welcome path to pursue as it shows your involvement in activities that benefit others.
---
Scholarship Applications Resume
Why this resume works
Tailor your scholarship applications resume to the expectations of the admission board by showcasing experiences that are relevant to your field of study.

For instance, Ryan, in this example, underscores the roles of a cleaner and a housekeeper, which align with a career in hospitality management. Such an approach would give you an advantage over applicants without such experiences.
Related resume examples
---
Tailor Your Scholarship Resume to Fit the School or College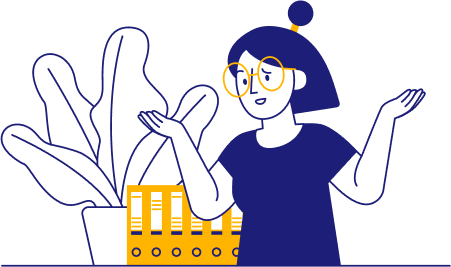 There are lots of different parts to a scholarship application, and your resume is where you can showcase the palette of skills that set you apart. If your focus is on research, highlight the methodologies, tools, and analytical skills you've honed.
In technical fields, like STEM, showcase specific software, methodologies, or programming languages you've mastered.
You can leave most soft skills out for now, as they're better demonstrated in the experience section than listed here. Since you're probably applying to multiple schools, remember to tailor each application to the school and its focus.
Need a few ideas?
15 popular scholarship skills
Research Methodologies
Academic Writing
Microsoft Office
Public Speaking
Project Management
Matlab
Grammarly
Subject-Based Skills
Technical Writing
Google Sheets
Canva
Trello
Zoom
Critical Thinking
SPSS

Your scholarship work experience bullet points
From leading research projects to contributing groundbreaking findings, your resume should be filled to the brim with your most stand-out achievements. Whether it's academic work, volunteer and extracurricular work, or a part-time job, it's all relevant!
For extra effect, use metrics to quantify your success. You could mention the number of satisfied clients or customers, publications you've authored, or classroom projects you've successfully completed.
No matter your role, emphasize how your efforts elevated the projects you've participated in. Make your accomplishments shine through, like guiding a team or improving efficiency.
If you've worked as a tutor, show your impact with metrics on student performance improvement.
If you've worked in hospitality or other part-time areas, use metrics that demonstrate your success in improving efficiency and customer satisfaction.
If you've taken part in school committee roles, quantify the impact of your projects, such as sharing the number of attendees or participants.
If you have written professionally, demonstrate your experience by sharing the number of pieces you've written and published, as well as their focus.
See what we mean?
Secured repeat business from 81% of clients due to outstanding performance
Conducted 17 one-on-one online tutoring sessions per week, achieving an average student performance improvement rate of 23%
Collaborated with a team of 8 peers, including photographers, writers, and editors, to plan and execute the school yearbook project
Collaborated with the housekeeping team to create and maintain a Google Calendar schedule, reducing scheduling conflicts by 31% and ensuring optimal coverage during peak periods
9 active verbs to start your scholarship work experience bullet points
Initiated
Revitalized
Cultivated
Implemented
Facilitated
Championed
Pioneered
Collaborated
Innovated
3 Tips for Writing a Scholarship Resume With Limited Experience
Highlight academic achievements

Showcase high GPA, relevant coursework, and any academic awards or honors. This not only reflects your dedication to academic excellence but also demonstrates your commitment to your chosen field of study.

Incorporate relevant hobbies and interests

Tailor your resume to the scholarship by including hobbies and interests that align with your academic goals. If you're applying for a science or arts scholarship, mention relevant extracurricular activities or personal projects. This provides a holistic view of your interests and showcases how they contribute to your overall academic profile.

Demonstrate leadership through campus involvement

Even if you haven't had formal work experience, showcase leadership skills through involvement in school committees, clubs, or community projects. Highlight roles where you took the initiative, organized events, or contributed to the success of group efforts.
3 Tips for Writing a Scholarship Resume With Plenty of Experience
Tailor skills to scholarship requirements

Analyze the scholarship criteria and emphasize skills and experiences that directly match. Whether it's language proficiency, technical skills, or leadership abilities, tailor your resume to showcase the qualities that make you an ideal candidate for the scholarship.

Craft a targeted resume format

Chronological formats are always the best, emphasizing academic projects, coursework, and relevant extracurricular activities. Use a clean and professional design that facilitates easy reading, allowing scholarship committees to quickly grasp the depth of your academic prowess.

Demonstrate your dedication

Showcase your commitment to staying current by highlighting recent certifications, participation in relevant conferences, or contributions to academic projects. This reflects your dedication to staying current in your chosen field of study.
Should I include an objective in my scholarship resume? 
It's often a good idea. If you choose to include one, make it specific to the school you're applying to, highlighting your academic goals, achievements, and how the scholarship aligns with your future academic endeavors.
Should I include any certifications? 
Definitely! If there are certifications directly related to your field of study or research, mention them to showcase your dedication to staying current in your academic discipline.
How do I determine what skills to include in my scholarship resume? 
Analyze the scholarship description and emphasize skills that directly match its focus. Whether it's proficiency in SPSS and Matlab or an in-depth knowledge of classic literature, tailor your resume to reflect the qualities sought by the scholarship committee.