You lead the way in food service to keep everything running smoothly. Quality standards are met, staff members are hired and trained effectively, and top-notch customer service is provided with you at the helm.
Does your resume show that your leadership skills are what restaurants need?
Finding your next career can be tough when you're focused on high-level restaurant management. Use our restaurant general manager resume templates to easily showcase your top resume skills.
---
Restaurant General Manager Resume
---
Clean Restaurant General Manager Resume
---
Modern Restaurant General Manager Resume
Related resume examples
---
What Matters Most: Your Restaurant General Manager Skills & Work Experience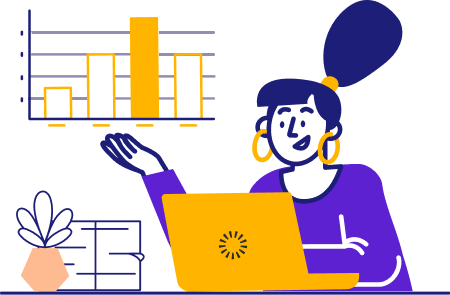 Your job involves managing many aspects of daily operations, like budgeting and customer service. Thankfully, you have the successful leadership skills that make you a great fit. Make sure to include a mix of people skills and technical abilities since you'll handle both aspects.
Additionally, mix in key skills from the job description. For instance, if the company emphasizes food safety, your knowledge of sanitization and cooking health practices will be valuable to include.
Here are some of the most popular restaurant general management skills that food service companies love to see.
9 most popular restaurant general manager skills
Food Safety
Scheduling
Budgeting
TouchBistro
Event Planning
API Loyalty
Customer Service
Team Leadership
Vendor Management
Sample restaurant general manager work experience bullet points
You'll want to show restaurants how you've applied your top skills to provide a great dining experience and a better bottom line.
You should use numbers whenever possible to show your impact. To get some ideas going, think about the number of employees you managed, the number of customers served daily, or how you helped perform tasks more efficiently.
Each example should be concise. Hiring managers don't need every detail about your team leadership strategies. However, one sentence about training employees in a new customer service program to boost satisfaction scores by 35 percent can help illustrate impactful leadership.
Our resume examples are chock-full of examples like these to get you started:
Used API Loyalty to create a new loyalty program that boosted the number of returning customers by 44%.
Planned and hosted an event every Friday night that showcased popular artists, which doubled traffic and increased net income by 55%.
Created a new training program on food safety that boosted health inspection scores from Grade C to Grade A in 6 months.
Used TouchBistro to create a more organized financial system that processed transactions and payroll 46% more efficiently.
Top 5 Tips for Your Restaurant General Manager Resume
Use proper formatting

Restaurant GMs will benefit from reverse-chronological formatting. The restaurant industry has no shortage of changes with new health protocols and financial regulations, so having your most recent experiences first will be the most relevant.

Limit your resume to a single page

Hiring managers make decisions quickly, so aim for one page that is very job specific. For instance, if a restaurant mentions how they want to boost traffic in the job description, your promotional experience in events and customer loyalty programs would be good skills to focus on.

Link technical and interpersonal skills

Linking together technical and interpersonal abilities will have more impact. For instance, explaining how you negotiated 15 percent lower prices while maintaining great relationships with vendors shows how you combine skills and is more successful than mentioning them separately.

Keep descriptions brief and understandable

Aim for one-sentence descriptions that anyone could understand. For example, you could say how you managed floor plans with 98 percent accuracy using TouchBistro without including too many details about the process.

Consider adding a summary

Restaurant GMs often have a lot of previous industry experience. A resume summary of your best achievements can add value, like how you managed a restaurant that made $4 million in sales and increased profits by 20 percent.
How To Write a Restaurant General Manager Resume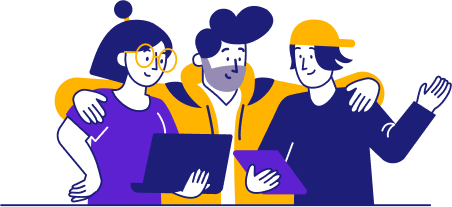 Pick a resume template that puts your strengths first

The perfect resume for a restaurant general manager will have plenty of room for your skills, past work experience, education, contact information, certifications, and mandatory credentials, such as a food handler's license. Take your time in choosing the resume template that gets you all of that without being too flashy, filled with colors, or all kinds of different fonts. Keep it nice and clean, just like your restaurant!

Consider adding a career objective

Depending on your past experience, a career objective or summary can be an effective tool that helps you emphasize your skills. Mention some of your top skills in restaurant management, such as menu planning or staff training, and talk about how you can't wait to put those abilities to the test at that particular restaurant.

Update your skills for each job

Some jobs will have you perform a more hands-on role where you'll be responsible for hiring and training new staff, while others will let you focus on the bigger picture, such as long-term financial planning. Be ready to update your resume based on what you find in each job description and emphasize your key abilities.

Accurately express your impact

You manage to thrive in a busy restaurant environment, and that's a true testament to the value of your work as a manager. Lean into that when you fill out your work experience section. Talk about your biggest wins, such as revamping the menu to increase revenue, and add some metrics and financial figures to really seal the deal.
What if I'm applying for my first general management position? 
First-time restaurant general managers should emphasize leadership and technical skills. A good example could be training employees to input orders into the system with 99 percent accuracy.    
What should I put in my cover letter? 
Restaurant GMs should tie their cover letter in with the skills listed on their resume. For instance, you can explain more about how your process of using Restaurant365 for scheduling is successful or how you achieve a great customer experience. 
How do I shorten my resume to one page?
It's common for those with a lot of experience to struggle with a resume that's too long. Besides picking a resume template that maximizes space, get as job-specific as possible. If a restaurant emphasizes budgeting in its job description, they'd appreciate hearing about vendor negotiation or your knowledge of QuickBooks over training wait and host staff.