A great dining experience is central to many of our biggest moments, including birthdays, graduations, anniversaries, and everything in between. You thrive at ensuring a great customer experience through working with food suppliers, calculating future needs, and overseeing the restaurant staff.
Are the skills on your resume as impactful as the customer experience you provide?
You serve many people in significant moments, so let us assist you in one of yours as you search for your next career. Many food service professionals have used our restaurant assistant manager resume templates to land a job, so they'll be an excellent place for you to start.
---
Restaurant Assistant Manager Resume
---
Modern Restaurant Assistant Manager Resume
---
Professional Restaurant Assistant Manager Resume
Related resume examples
---
What Matters Most: Your Restaurant Assistant Manager Skills & Work Experience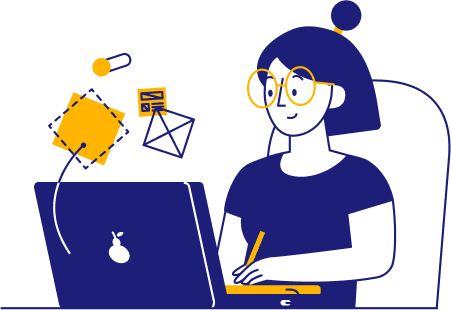 As someone who oversees many of the restaurant's daily tasks, your decisions matter. You'll want to show hiring managers you have the skills needed to handle everything from problem-solving when there's a mistake on orders to accurately tracking vendor invoices.
Since restaurant assistant managers have a broad set of skills, the right ones to include can vary. Do you notice that some restaurants need help with employee management while others want someone proficient in QuickBooks and finances? Tailor the skills you include to the company's specific needs.
Here are some of the best restaurant assistant manager skills industry leaders look for on resumes.
9 best restaurant assistant manager skills
Customer Service
Inventory Control
Food Safety
Employee Training
Budgeting/Forecasting
Scheduling
QuickBooks
FoodCo
Square POS
Sample restaurant assistant manager work experience bullet points
You can show hiring managers you're the right choice to keep health codes up to par and employees on task with relevant examples from past work experience.
An excellent way to show you have the leadership ability for the position is to quantify your impact with numbers. Consider the number of customers you served, order accuracy, or efficiency metrics.
Remember to keep these descriptions short and actionable. One sentence on how you used FoodCo to make cost projecting 25 percent more efficient can go a long way.
Here are a few ideas from our resume samples:
Implemented and trained employees on how to use Square POS to make the checkout process 30% faster.
Trained kitchen staff in top food safety practices to maintain Grade A ratings on all health inspections for 5 years.
Used QuickBooks to efficiently manage employee payroll with 99% accuracy for 3 years.
Introduced a new system that improved the timeline for wait staff to check in on customers, increasing customer satisfaction scores by 42%.
Top 5 Tips for Your Restaurant Assistant Manager Resume
Combine leadership with technical skill

In management, interpersonal leadership is just as important as your technical ability. Make descriptions more impactful by combining the two. For example, managing employee needs in scheduling while following a payroll budget uses both.

One page is an appropriate length

A one-page resume template ensures everything you include is relevant to restaurant management. For instance, you don't need to explain everything you do to manage a budget. One sentence about how you identified unnecessary food-sourcing expenses to reduce costs by 10 percent can go a long way.

Emphasize your impact using action words

You can emphasize the impact of your decisions using action words like "managed" or "integrated" in descriptions. For example, you could say you integrated a new inventory control system to boost accuracy by 31 percent.

Reverse-chronological order is the best fit

Food industry standards continually evolve, so listing your most recent experiences is the best way to format a resume. It also allows recruiters to review your experience and see how your food safety and employee management skills have grown.

Use numbers whenever possible

Several metrics go into making a restaurant profitable. Including numbers helps illustrate your impact and how you would benefit the company's bottom line, like using top cost-control strategies to improve margins by 44 percent.
What if I haven't held a management position before? 
Emphasize any skills or experience that show leadership and reliability. If you successfully trained five new employees while working on the wait staff at your last job, it can show you have leadership and technical knowledge in the industry.  
What if I haven't worked in the restaurant industry before? 
Any previous management or leadership experience will help show you're the right fit. For example, if you worked as a clothing store manager, you still need to manage applicable tasks like inventory, customer service, and employee schedules.
Should I include my hobbies/interests?
If you notice the restaurant emphasizes its work culture in the job description, a hobbies/interests section could be applicable. You could include something like how you won a baking competition recently, which could show your passion for food service.