As a real estate broker, you're a key player in the property market. Your role involves connecting buyers with their dream homes and helping sellers navigate the intricacies of property transactions.
You're skilled in market analysis, property valuation, and legal procedures, making sure every deal is airtight. But when it comes to crafting a resume that truly reflects your expertise, it's a different kind of challenge.
Just like securing that perfect deal, nailing down an impressive resume can be tough, but we're here to guide you through it. Follow our resume tips and select one of our real estate broker resume examples to land your dream job.
---
Real Estate Broker Resume
---
Clean Real Estate Broker Resume
---
Modern Real Estate Broker Resume
---
What Matters Most: Your Market Knowledge & Work Experience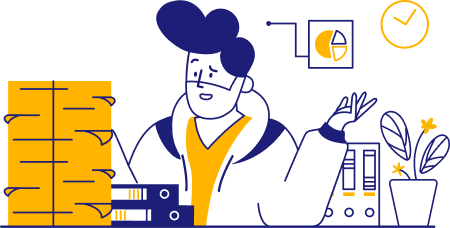 When it comes to choosing the job skills to feature on your resume, it's crucial to align them with the demands of the job. Potential employers want to see that you possess skills that are directly relevant to the real estate industry.
Your resume should showcase your expertise, so be specific and avoid generic terms. Highlight your proficiency in key areas such as market analysis, property valuation, and contract negotiation. Mention any specialized software or tools you're proficient in, as well as your knowledge of legal processes related to real estate transactions.
While soft skills like communication, negotiation, and customer service are valuable in the real estate world, it's often best to reserve them for the "work experience" section to demonstrate how you've applied them in real-world situations.
9 best real estate broker skills
Salesforce
Buildium
Property Radar
LoopNet
DocuSign
AppFolio
Negotiation Techniques
Legal Knowledge
Property Valuation
Sample real estate broker work experience bullet points
In the world of real estate brokering, your days are filled with tasks like property transactions, client negotiations, market analysis, and contract management. However, when showcasing your work experience on your resume, you really want to focus on your significant achievements.
Why? Because, as a real estate broker, your success directly impacts client satisfaction and your company's profitability. Whether you've successfully closed a high-value deal, exceeded sales targets, or helped clients secure their dream homes, your accomplishments define your value.
Leverage this section to highlight your proudest moments, substantiated with metrics whenever possible. Use active verbs and vivid language to describe how you've excelled, whether it's increasing sales volume, expanding your client base, or negotiating favorable contracts.
Here are a few samples:
Closed 15+ real estate deals per month, adding $5M in annual sales volume
Implemented targeted marketing strategies resulting in a 27% increase in client referrals and a 15% rise in repeat business
Streamlined rental operations with Buildium, increasing tenant retention rate by 19%
Successfully reduced property time on the market by 33% through effective pricing strategies and marketing campaigns
Top 5 Tips for Your Real Estate Broker Resume
Highlight relevant experience

Even if you're a newcomer, you can showcase any relevant projects or coursework, such as market analysis projects or participation in real estate clubs. For example, discuss your involvement in a student group where you conducted in-depth property market research or collaborated to create comprehensive property marketing plans.

Emphasize metrics and achievements

Mention the number of successful deals closed, sales volumes achieved, or client satisfaction improvements. For instance, highlight how you increased annual sales volume by a certain percentage or reduced the time properties spent on the market.

Include relevant certifications

If you hold certifications such as a real estate license or memberships in industry associations like the National Association of Realtors (NAR), be sure to include them. These credentials can bolster your credibility.

Tailor your resume for ATS

Many employers use applicant tracking systems (ATS) to screen resumes. Ensure your resume includes relevant keywords such as "market analysis," "contract negotiation," and "CRM software" to increase your chances of passing through ATS scans.

Formatting matters

Present your information in a clean and organized format. Use bullet points for work experience and job skills, and opt for a professional and easy-to-read font. Ensure your resume is error-free and well-structured, much like a property listing should be.
Should I include an objective?
You can, but it's optional. If you choose to include one, make it specific to the job you're applying for. Mention the company and position by name, and emphasize your key skills and achievements, such as your success in property sales or client satisfaction.
Is it necessary to include references?
No, it's not necessary to include references on your resume. You can create a separate document with your references and provide it upon request. Instead, use the limited space on your resume to focus on your realtor qualifications and achievements.
Should I include hobbies and interests?
While it's generally optional, including hobbies and interests can humanize your resume. Choose hobbies that demonstrate skills or qualities relevant to the real estate industry, such as networking, community involvement, or a passion for architecture and design.