You're an expert at real estate, but above all a pro at client communications. With your knowledge of various properties and ability to market them in an exciting but transparent way, your agency scores new prospects, and your clients find their dream homes.
You know all about writing engaging listings and setting up viewings, but marketing yourself can often be more challenging than finding new leads. As a result, you may feel a little lost when it comes to writing a strong resume.
That's where we come in. We've analyzed hundreds of real estate job listings just to find out the secret to getting hired. With our real estate assistant resume examples and resume tips, you're just a few steps away from a new job!
---
Real Estate Assistant Resume
---
Modern Real Estate Assistant Resume
---
Professional Real Estate Assistant Resume
Related resume examples
---
What Matters Most: Your Knowledge of Real Estate & Marketing Skills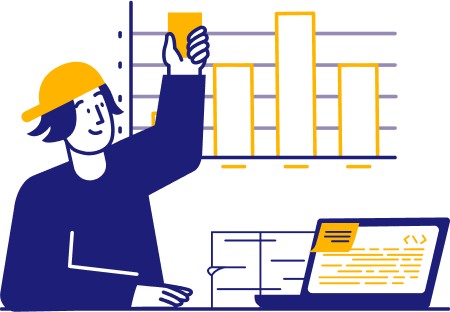 From market analysis to social media promotion, you've got a useful skill set that's invaluable in the world of property marketing. You're no stranger to sales techniques, upselling, and client management, all of which are crucial to the role of a real estate assistant.
All of these job skills make you a great pick for the position, so use this section to highlight them. Try to zone in on what really makes you an effective marketer, assistant, researcher, and communicator.
Throw in some of the most important software and real estate platforms that you use on a daily basis. Combine that with a few key skills from the job description, be it digital marketing or schedule coordination.
9 best real estate assistant skills
MLS Systems
Lead Generation
Top Producer
Zillow
Microsoft Office
Contract Preparation
Canva
Propertybase
Social Media
Sample real estate assistant work experience bullet points
Whether you've been in the real estate industry for years or you're just starting out, there are many ways to make your background shine in this part of your resume.
The key is to emphasize your biggest achievements as opposed to the daily grind. After all, it's a lot more exciting to say that you've coordinated over 100 property viewings per month, which resulted in a 15% increase in closed deals than to say you "scheduled viewings."
Outside of focusing on these career highlights, make sure to add some metrics to help them stand out. Figures like the number of clients you've communicated with on a weekly basis, reducing transaction times, or improving the efficiency of contract preparation will all shine here.
Here are a few samples:
Automated lead follow-ups with Salesforce, resulting in 37% faster response times and 24% higher lead engagement
Coordinated virtual showings in AppFolio to schedule 33% more property viewings per quarter
Created promotional materials for 20+ new property listings per week using Canva, leading to a 29% increase in leads
Assisted with the closure of 30+ real estate transactions monthly, ensuring timely and accurate paperwork in DocuSign
Top 5 Tips for Your Real Estate Assistant Resume
Highlight your wins

Real estate is a field where knowing how to sell is the key, so highlighting your wins is a surefire way to interest recruiters. Use your resume to spotlight things like lead generation, successful closures, or even a boost in social media engagement to show that you're effective.

Every job is different

The role of a real estate assistant can vary a lot between workplaces, so be ready to tailor your resume to the job each and every time. For instance, if the job focuses on creating new property listings and marketing, talk about your knowledge of Zillow, MLS Systems, or Canva.

Don't forget your certifications

Extra real estate and marketing certifications can give you an edge over other applicants, so pick a resume template that lets you add them in. This includes certs like the REVA, CAP, or CRESS.

Express your knowledge

Knowing the ins and outs of how the real estate world operates is crucial, so discuss things like attending conferences, workshops, and seminars. You can also drop a line on keeping tabs on the local real estate market and any recent trends you've observed.

Emphasize your collaboration

As a real estate assistant, you'll be working closely with an agent. Mention this important collaboration in your resume by talking about how you made the agent's job more streamlined and successful.
Which soft skills should I include?
In general, it's okay to focus solely on your technical skills. If you do include so-called people skills, focus on things like client management, sales techniques, and email communication.
What to do if I have no background in real estate?
For many roles, that won't be a problem. Emphasize any past work experience you have in the office, social media, or customer service, such as a past job at a retail store.
Do I need to write a cover letter?
A cover letter is often required, but even if it isn't, it can help elevate your application. Use it to elaborate on your expertise and your biggest wins, such as streamlining lead generation by improving and maintaining property listings.