Brand image is a key part of any company's success. You ensure this core piece of a company's branding is maintained by crafting expert media releases, creating social media campaigns, and analyzing consumer perception statistics.
Have you put the same effort into your personal brand to write a top-notch resume or in selecting the appropriate resume template?
While you have everything down on the business side, trying to fit all your excellent reputation management skills on a short resume can seem much more challenging. Take a look at our public relations resume examples that will give you a template to make your top skills and experiences stand out.
---
Public Relations Resume
Why this resume works
As a PR practitioner, one of your primary roles is to work closely with the mainstream media to ensure the company is always covered in a positive light.

Therefore, your public relations resume should show your prowess in responding to media requests and your unrivaled ability to steer the brand through crisis communication without widespread negative sentiments.
---
Public Relations Manager Resume
Why this resume works
While the conventional PR channels of communication still hold sway in how a brand is perceived, social media has become the new normal of how brands engage, convert, and retain customers.

That means for your public relations manager resume to get the attention of recruiters, you must present a track record of boosting engagement and growing followers across major social media platforms.
---
Public Relations Intern Resume
Why this resume works
As a student, you have an uphill task to prove your potential to employers since you have almost zero experience in the real-world job market.

As Mia does in her public relations intern resume, unleash the success of your projects and showcase what you have in store for the PR industry if given the chance. Achievements such as increasing project sign-ups and securing media coverage by major publications would give you a deserved advantage.
Related resume examples
---
Add Influence to Your Public Relations Resume by Tailoring it to the Job Description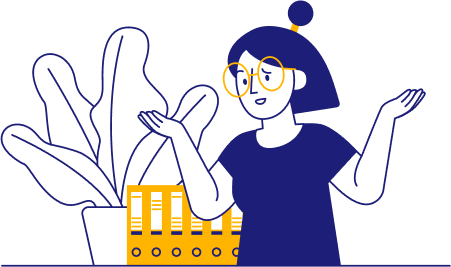 While designing a media relations strategy, you'd want to consider every aspect of a company, from their desired brand image to the target audience they want to connect with. You should take a similar approach when choosing skills to put on your PR resume.
Ideally, you'll want to review what each company is seeking in the PR job's description and tailor the abilities you list to each position's needs. For example, a company looking for help with its social media PR strategy may want you to be skilled in social listening and content curation.
Need some ideas?
15 popular public relations skills
Market Research
Campaign Development
Sprout Social
Pipedrive
Press Release Writing
Media Analysis
GetResponse
PR Newswire
Stakeholder Relations
Social Listening
Timescale Management
Public Speaking
Graphic Design
SEMrush
Event Planning

Your public relations work experience bullet points
PR is a results-oriented field where consumer perception of a brand can be influenced by every campaign you publish. So, it's essential to optimize what you include in your work experience bullet points.
To ensure success, you'll want to make these bullet points sound actionable while using stakeholder relations metrics that businesses care about the most. For example, you could describe how you published a social media campaign that improved brand awareness by 55%.
Here are some of the best metrics to include on public relations resumes.
Market share: Every company wants to outperform competitors while boosting sales, making market share a huge success metric in PR.
Open rates: Are you developing consumer relations strategies through email? Then, open rate is a great way to show how you maintain audience engagement.
Data accuracy: Every campaign you publish will be backed by data, so ensuring your market analysis is accurate is crucial.
Attendance rates: Whenever you're planning company events, the attendance of key stakeholders and consumers will be very important.
See what we mean?
Developed and executed targeted email marketing campaigns using SendinBlue, resulting in 3.2K higher open rates and a 17% increase in conversion rates.
Utilized Talkwalker to monitor and analyze media coverage, resulting in a 23% improvement in media sentiment.
Implemented Zoho CRM to track media inquiries and responses, improving data accuracy by 33%.
Created engaging visual content using Visme for client presentations, resulting in 41% higher client satisfaction.
9 active verbs to start your public relations work experience bullet points
Published
Designed
Performed
Distributed
Supported
Drafted
Monitored
Coordinated
Assisted
3 Ways to Optimize Your Public Relations Resume When You're Lacking Experience
Include projects

When you don't have a lot of PR experience, achievements in academic projects can help you stand out. For example, you could explain how you used Pipedrive and TrendKite to perform 67% more efficient data analysis during a market research class project.

Use an objective

Just like you may present some key information immediately to grab attention during a press release, a career objective will similarly benefit your resume. For example, you could write a few sentences about how you're a motivated professional ready to apply the media analysis skills you gained while obtaining your public relations degree to help a company better reach its target audience.

List transferable skills

Even if you haven't worked in a PR role, other work experience can still transfer to the required skills. For example, you may have performed customer service aligned with company policies or designed product displays at a retail store to grab customers' attention.
3 Ways to Make Your Public Relations Resume Stand Out When You Have Experience
Use a resume outline

When you have a lot of PR experience, it can feel challenging to organize it all on a short resume outline. Using an outline will help you optimize the placement of stakeholder relations skills and achievements to ensure they stand out to hiring managers.

Put experiences in reverse chronological order

PR is constantly evolving, such as social media and online publications now being at the top of concern for today's news release strategies. That means listing your most recent experiences first will be essential to show how your brand messaging and social listening skills have evolved to align with current market needs.

Align the skills you list with each company's needs

PR professionals with a lot of experience can stand out by listing skills that align with each company's needs. For example, a company looking for help with social monitoring will appreciate your experience using TrendKite and Sprout Social.
How many jobs should I put on my PR resume? 
You should limit your PR resume to three or four jobs. Make sure you include your most recent jobs and those that are the most relevant to aspects like campaign development and using PR Newswire.
Is a summary ever a good idea for public relations resumes? 
Applicants with ten or more years of experience can benefit from a resume summary. For example, a few sentences about how you've managed 33 client social media accounts and boosted brand reach by an average of 72% will help you stand out immediately. 
Should I include my education? 
Many PR jobs require a bachelor's degree in public relations or other business-related fields, so you should list any relevant education you have. It'll help you showcase your core knowledge in press release writing and market analysis.