You're the orchestrator of effective messaging and brand image. With strategic finesse, you shape and disseminate information, ensuring it resonates with the target audience.
Navigating the intricate world of communication strategies, crisis management, and media relations is your forte. However, it can be a lot harder to communicate your strengths to a potential employer.
That's where we come in. Our communications resume examples are expertly crafted and ready to help you shape your work experience into exactly what recruiters are looking for.
---
Communications Resume
Why this resume works
Your mettle during a crisis and holding the ship steady to ensure favorable media coverage and outcomes for your employer is a true definition of success. In the corporate world, such an achievement will bring opportunities your way without trying hard.

It's advisable to include how you shortened response time and ensured reliable information flow during a crisis in your communications resume. It sets you apart from others who may have never handled communication in such a situation.
---
Communications Specialist Resume
Why this resume works
When a company is in the news for good reasons, the communication department is doing an excellent job. That describes you doing your work and getting impressive results from it. It's time to take advantage of what you've achieved in the past.

In your communications specialist resume, highlight the number of times you ensured the company reputation was intact and accompany it with the record of ensuring a positive brand image across media platforms.
---
Communications Manager Resume
Why this resume works
Working together for the greater good is a vibrant culture across industries. Hiring managers can quickly identify candidates who can fit into their cross-departmental teams. To align yourself with such expectations, show how you collaborated with others to work on projects.

And not just the collaboration, your communications manager resume should delve into the details of what was achieved through collective efforts such as increasing website traffic.
Related resume examples
---
Write a Communications Resume that Fits the Job Perfectly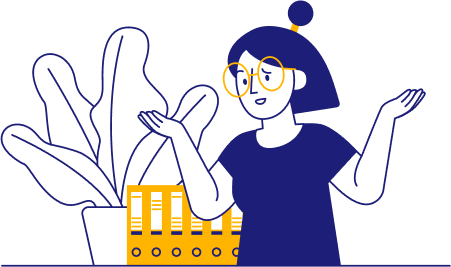 Companies depend on you to craft compelling narratives and adapt your tone to various channels, be it social media or press releases, strengthening relationships and boosting organizational reputation. These abilities are the backbone of your resume, so aim for detailed and specific skills rather than generic terms like "good communicator."
Given your role's diverse demands, focus on a balance of technical and soft skills. Highlight software proficiencies, digital tools, and your ability to craft compelling content across many platforms. Don't forget to mention your expertise in PR strategies, crisis communication, and stakeholder engagement.
Your resume should closely align with the job's requirements, clearly showing recruiters your ability to enhance brand presence and execute effective communication strategies.
Need a few ideas?
15 top communications skills
Moz
Yoast
Media Relations
Google Analytics
Hootsuite
Content Creation
Public Speaking
Brand Management
Copywriting
Project Management
Social Media
SEMRush
Buffer
Crisis Communication
Managing Stakeholders

Your communications work experience bullet points
Your resume's work experience section is an opportunity to highlight significant achievements over mundane tasks. From devising intricate communication strategies to fostering brand growth and engagement, zone in on the things that really show off your impact.
This is because you're responsible for the company's reputation and cohesive messaging—both crucial to the health of any organization. You directly influence successful campaigns, audience engagement, and overall brand resonance.
Bolster each point with specific metrics to quantify your achievements in things like social media management and brand messaging. This ensures your accomplishments shine as the cornerstones of your professional journey.
Showcase the effectiveness of your content strategy in capturing your audience's attention and fostering engagement with social media engagement metrics.
Talk about expanding media coverage in order to gain press visibility, boosting brand credibility and industry recognition
Website traffic growth reflects the success of your online presence, content quality, and SEO efforts in attracting and retaining a larger audience.
A high email campaign conversion rate proves that you're a whiz at producing top-notch content in order to drive engagement and achieve campaign goals.
See what we mean?
Collaborated with the marketing team on ClickUp to drive a 28% increase in website traffic through content optimization
Grew Bloomberg's social media presence and achieved a 53% increase in followers across platforms
Led email marketing campaigns with Moosend, resulting in a 17% increase in email open rates
Executed comprehensive communication plans for product launches, resulting in a 33% increase in media mentions
9 active verbs to start your communications work experience bullet points
Developed
Revamped
Collaborated
Executed
Generated
Analyzed
Optimized
Managed
Innovated
3 Tips for Crafting an Engaging Entry-Level Communications Resume
Craft a targeted career objective

Start your resume with a concise career objective highlighting your passion for effective communication and your desire to contribute to the company's success. Tailor it to showcase your enthusiasm for utilizing your messaging, content creation, and stakeholder engagement skills.

Showcase relevant projects

If your professional experience is limited, it's totally acceptable to focus on various projects and internships that demonstrate your practical skills. Describe how you managed social media campaigns, organized events, or contributed to content creation.

Highlight relevant coursework

Include coursework related to communication, marketing, or public relations. If you've achieved notable academic awards or honors, list them to showcase your dedication and excellence.
3 Tips for Creating a Communications Resume as a Seasoned Pro
Optimize for ATS screening

To pass through applicant tracking systems (ATS), use relevant keywords from the job description. Doing so doesn't just get you through AI resume checkers, but it also shows that you pay attention, which is crucial if you work in communications.

Show off those metrics

Including various KPIs and metrics, such as increased social media engagement, expanded media coverage, or improved email campaign conversion rates, adds depth to your experience. Emphasize specific achievements that demonstrate your impact and prowess in strategic communication to really zone in on your expertise.

Choose a strategic resume format

Begin with a compelling summary, focusing on your unique value proposition and key skills. For mid-level roles, an objective can be replaced by a branding statement. Prioritize relevant experience, including internships and certifications that showcase your aptitude for effective communication.
Which certifications are valuable for a communications manager
Certifications like HubSpot Inbound Marketing, Google Analytics, or Social Media Marketing can reinforce your proficiency in strategic communication, data analysis, and digital marketing. This applies to most roles in communications, not just managerial positions.
Should I include hobbies or interests on my resume?
If they're relevant to the role or highlight communication-related skills—such as writing for a blog, volunteering in PR, or participating in public speaking—hobbies and interests can provide additional context to your profile, especially if you're low on professional experience. Otherwise, it's best to save the space for your work background.
Which skills to include on my resume?
Align your skills with the job description. Prioritize technical skills like social media management tools, SEO software, and content creation platforms. Your soft skills will get their time in the spotlight when you work on your cover letter.