You've built the skills to be an excellent project manager. You hit deadlines, make accurate reports, and analyze data with expert care.
Now, it's time to set up your resume as you begin your career.
We understand breaking into the project management field can be daunting since you need such a well-rounded skill set. You can use our project management intern resume examples as an effective template to impress hiring managers with your top skills.
---
Project Management Intern Resume
---
Professional Project Management Intern Resume
---
Formal Project Management Intern Resume
---
What Matters Most: Your Project Management Intern Skills & Work Experience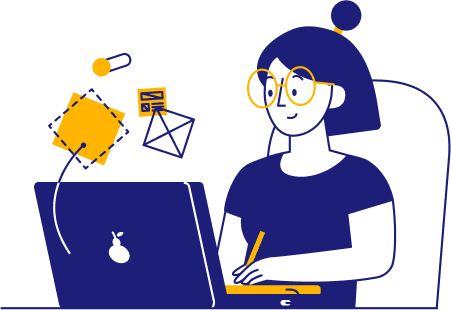 Many entry-level project managers feel confused about where to begin when choosing skills for their resumes.
A good starting point is your education. If you've been studying in a bachelor's or associate's degree program in business management, consider what you've learned and apply it to the position's needs. Does the internship involve working with supply chains? Then the skills you picked up through courses in supply chain management would be great to include.
You can also apply skills from work experience outside the field, like customer service or managing tight deadlines.
Let's look at some of the leading industry skills companies are looking for project management interns to have.
9 popular project management intern skills
Project Scheduling
Risk Management
Microsoft Office
Resource Allocation
Quality Control
Airtable
Trello
Stakeholder Relations
Performance Analysis
Sample project management intern work experience bullet points
Project managers make big decisions on key business resources and processes. Therefore, companies will want to see how you've put your skills to the test in real work experience.
This can be challenging when you're applying to your first project management position with little experience in the field.
Fortunately, you can take experiences from your business education and work in other fields to fill in the gaps. For instance, if you worked in retail and were part of a team with 95% positive customer satisfaction scores, that would be great to include.
Here are a few samples:
Provided administrative support for decision-makers by performing data analysis and documentation with 98% accuracy.
Greeted over 140 customers per day and answered questions in a friendly way to boost customer satisfaction scores by 65%.
Used Airtable in a quantitative analysis project to display data in an organized way, earning a 99% overall grade.
Allocated resources while volunteering at a soup kitchen to provide meals to over 200 people in need daily.
Developed accurate data tables in Microsoft Excel to increase the efficiency of performance evaluation by 85%.
Top 5 Tips for Your Project Management Intern Resume
Consider using an objective

Entry-level project managers will benefit from an objective that showcases their top skills. You could include a couple of sentences about how you want to break into the project management field and possess a bachelor's degree in business management with three years of customer service experience.

Proofread carefully

Hiring managers make first impressions quickly on resumes, and having several grammar errors can quickly put them off from considering you as a candidate. Take the same approach you would to analyze company data and proofread your resume for any grammar or accuracy errors.

Include a measurable impact

You know that businesses make decisions based on data. Each of your work experience examples should use numbers to show the impact you had. Think in terms of satisfaction scores, revenue generated, or accuracy.

One-sentence descriptions are best

Hiring managers don't need to hear everything about your abilities using software like Trello or organizing project schedules to see you're proficient in it. Instead, aim for one-sentence descriptions showing your skills. For example, you could say you implemented a new workflow system using Trello that increased production efficiency by 54%.

Blend interpersonal with technical skills

Your position will involve working with clients and team members while handling data-based decisions. Aim to blend the two, such as explaining how you met with clients to understand their needs and implemented a more efficient scheduling system to achieve requirements, leading to 98% positive feedback.
How long should my project management intern resume be?
Aim for a one-page resume full of relevant information. If you're having trouble filling up a full page, lean on any work experience outside the field or your business management education. For instance, working in the kitchen at a nursing home still involves resource management and hitting tight deadlines.     
What's the proper format for project management intern resumes?
You should use reverse chronological formatting. Listing your most recent experiences first ensures your most relevant experiences in skills like scheduling and risk management are emphasized.   
Should I include hobbies/interests?
Entry-level project managers who don't have much experience could benefit from including hobbies & interests. For example, being part of the Economics Student Organization while in college could show your passion for business.