Juggling creative ideas, projects, deadlines, and budgets comes naturally to you. It's safe to say that you've honed your creative skills and combined them with efficient team management, creating a unique blend of the two.
While maintaining a careful balance between creativity and productivity is something you've mastered, how do you even begin to express that in a resume? It's tough, but it'll help you level up your career.
Fortunately, our creative project manager resume samples and resume tips helped many professionals like you craft winning resumes and score their dream jobs. Here's how you can land yours!
---
Creative Project Manager Resume
---
Professional Creative Project Manager Resume
---
Formal Creative Project Manager Resume
---
What Matters Most: Your Creative Skills & Project Management Experience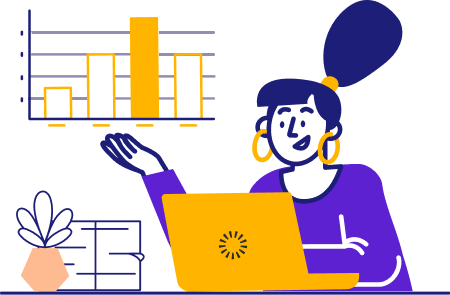 In your line of work, hiring managers want to see that you know your way around creative ideation, but also that you're capable of leading and managing a team. Emphasize your soft skills like conflict resolution and creative direction, but don't shy away from showing off your technical knowledge of creative processes.
Highlight the job-specific skills such as collaboration facilitation or stakeholder management, avoiding generic descriptors like "innovative," or "detail-oriented."
Use this section to also showcase your proficiency in project management tools like Asana or Jira, as well as design tools like the Adobe Creative Suite or Sketch.
Showing a potential employer that you have the full spectrum of skills needed to thrive in this role will immediately set you apart.
9 popular creative project manager skills
Adobe Creative Suite
Basecamp
Trello
Risk Assessment
Budget Management
Jira
Agile Methodologies
Strategic Planning
Managing Stakeholders
Sample creative project manager work experience bullet points
You've already proven that you have both the creativity and the people skills to handle this role, so all that remains is to express this to your potential employers.
Use this section to showcase your track record of leaning into your marketing and management expertise to produce results. The best way to do this is to use quantifiable metrics, such as percentages and other measurable outcomes.
For example, instead of just stating that you "managed a team of creatives," paint a more impactful picture by saying that you "led a team of 15 creatives, successfully completing 95% of projects within budget over a 2-year period."
Similarly, don't just say that you used Trello; also mention how it boosted your team's on-time project delivery by 15%.
Here are a few more examples of using measurable impact to your advantage:
Developed and implemented a streamlined creative workflow using Basecamp, increasing project team productivity by 19%
Liaised with stakeholders, providing frequent updates and hosting monthly meetings, resulting in a 98% client satisfaction rate
Leveraged Adobe Creative Suite to create 200+ graphic assets, speeding up project turnaround by 25%
Implemented risk management processes for creative projects, identifying and mitigating potential issues and leading to a 14% reduction in project delays and budget overruns
Top 5 Tips for Your Creative Project Manager Resume
Highlight your project management expertise

Showcase your effectiveness at managing projects from conception to completion through instances where you led teams or coordinated tasks while staying within budget and timeframe. Back these up with concrete figures to emphasize your impact.

Talk about your leadership

In the realm of creative projects, collaboration is key. Show off your ability to work in a team by talking about working in cross-functional teams and resolving any conflicts that cropped up.

Demonstrate your adaptability

As a creative project manager, swiftly reacting and adapting to changes is vital. Share examples of evolving requirements or unforeseen challenges that prompted you to successfully steer a project back on track.

Illustrate your knowledge of creative processes

Underscore your strong grasp of the nuances of the creative project life cycle by discussing how you've navigated them in past projects—from brainstorming to execution and review. For bonus points, discuss specific tools that you used throughout the process, such as ClickUp or Paymo.

Find similarities with your experience

If you're transitioning from a different field, focus on highlighting relevant transferable skills, such as leadership, strategic planning, or budget analysis. Use your cover letter to elaborate on how you can apply these strengths to a creative environment.
What should I include in my cover letter?
Having kept your resume brief, your cover letter is an opportunity to dive into the nitty-gritty! Tie into your work experience bullet points and elaborate on your greatest achievements as a creative PM.
Should I include my certifications?
While most job postings won't require you to have them, relevant certifications like Certified Scrum Master (CSM), Project Management Professional (PMP), or Certified Associate in Project Management (CAPM) will help make your application stand out by showing your dedication to your field.
How can I tailor my resume to each application?
Read each job description carefully, and highlight your skills and experience most relevant to each role to gain an edge. If a role stresses the importance of mediating between creative and sales, spotlight your conflict resolution skills, backing it up with instances where you've resolved interdepartmental conflicts to move a project forward.