Every successful business needs an effective product. You help that come to life through designs, processes, and staff management abilities that get the job done right.
Is your resume designed to make your career goals a reality?
Engineering requires a lot of technical ability that can be hard to fit on a resume. You can use our engineering project manager resume examples as an organized template that will be effective in 2023.
---
Engineering Project Manager Resume
---
Modern Engineering Project Manager Resume
---
Professional Engineering Project Manager Resume
---
What Matters Most: Your Engineering Project Manager Skills & Work Experience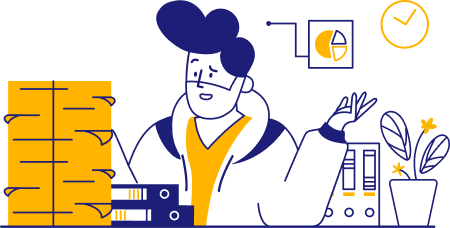 When asked about your top skills, you can probably name tons of them since creating products involves many detailed steps. The struggle comes in when you must narrow down the ones to put on your resume.
Think about which areas of engineering and product design you perform best in. Then merge that with some of the top proficiencies the company emphasizes in the job description.
Do they mention needs in staff management? Then you should include information about your abilities in scheduling and employee relations.
Here are some of the most sought-after engineering project management skills in today's job market.
9 most popular engineering project manager skills
Process Engineering
AutoCAD
Microsoft Project
SOLIDWORKS
Product Testing
Staff Management
ClearCase
Agile Scrum
Quality Management
Sample engineering project manager work experience bullet points
Your top skills will show that you're an excellent process engineer that produces to the highest quality standards. Next, you'll want to show the results you've achieved from previous work experience to thoroughly showcase your abilities.
Numerical examples will work best here. Think about key engineering metrics like avoided costs and code cycle times.
Additionally, remember to avoid getting too technical since many job recruiters may not have as much engineering knowledge as you. Simple examples like how you accurately identified three product defects in pre-launch testing are understandable to anyone.
Here are a few samples:
Implemented a new version control system using ClearCase to reduce cycle times by 67%.
Led a team of 15 engineers in pre-launch production processes to finish a project 4 days ahead of schedule while using risk mitigation to avoid defects.
Built relationships with 165 clients, leading to $1.65 million in revenue in the first year of doing business together.
Developed 18 new product designs in Microsoft Project with a value of $2.5 million upon launch.
Completed product modeling in AutoCAD to speed up production efficiency by 78%.
Top 5 Tips for Your Engineering Project Manager Resume
Both leadership and technical skills matter

As a manager, you'll handle technical engineering processes and lead a team. You should combine both aspects in your examples, like how you trained employees in a new SOLIDWORKS program that increased design quality by 52%.

Aim for one-sentence descriptions

Hiring managers make first impressions within about six seconds of seeing your resume. Short descriptions help optimize for that by clearly stating your key skills, such as using agile scrum methodologies for 40% more efficient processes.

Reverse chronological formatting is best

You've probably built up lots of engineering experience, so listing the most recent ones will be the most effective. It allows hiring personnel to quickly see your most relevant skills in process engineering while being able to look back and see how you've grown through your career.

Limit your resume to one page

A concise and relevant resume will be the most impactful. Remember, you don't need to outline every detail in processes like quality management. Simply saying that you implemented a system to reduce defects by 40% shows you have the required skills.

Action words are more engaging

Avoid bland examples like saying you "know how to use Microsoft Project." Instead, use action words like "designed" or "implemented" to make examples more engaging, such as "designed 163 product builds in Microsoft Project."
Should engineering project managers use a summary?
Project managers have usually built up lots of experience in the engineering field, so a summary will work well. You could include a few sentences about how you have 12 years of engineering experience and completed $5.8 million in projects during that time.   
What if I'm struggling to fit everything on one page?
Try narrowing in on the primary skills needed for the position and eliminate any work experience that may no longer be relevant. For instance, if you're applying for a position in the home goods industry, you could focus on previous experiences producing appliances and furniture.   
What do I put in my cover letter?
Your engineering project management cover letter can fill in gaps your resume didn't cover. For example, you can explain your passion for the company's industry or more details about the processes you use to ensure high-quality production standards.