As an Agile project manager, you skillfully coordinate teams and tasks in rapidly-evolving environments. You've mastered the art of identifying when to quickly adapt your project's focus and how to successfully execute these changes in an Agile framework.
You've got your hands full with juggling the various moving parts in your daily work, so setting aside time to craft a strong resume can be tricky.
Fortunately, our Agile project manager resume templates helped Agile PMs like you save time and energy—all the while helping you land a job! Check them out to level up your career too.
---
Agile Project Manager Resume
---
Modern Agile Project Manager Resume
---
Professional Agile Project Manager Resume
---
What Matters Most: Your Project Management Skills & Agile Experience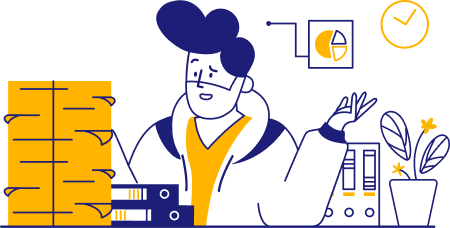 Steering many projects through their life cycle, you've curated a unique blend of technical and soft skills that will shine in this part of your resume—but only if you pick the right ones to emphasize.
Prioritize job-specific skills like risk management or financial analysis, and avoid vague ones like "innovative" or "diligent."
When it comes to your technical skills, emphasize those that enhance your ability to manage Agile projects. This includes mastery of frameworks such as Scrum or Kanban, and proficiency with tools like Jira or Asana.
Don't forget team management—talk about things like cross-functional stakeholder liaising, conflict resolution, and sprint planning.
9 popular Agile project manager skills
Scrum
Kanban
Jira
Sprint Planning
Retrospective Analysis
Managing Stakeholders
Project Budgeting
Conflict Resolution
Business Analysis
Sample Agile project manager work experience bullet points
In the world of Agile project management, past experience is the best way to prove to a recruiter that you have what it takes to meet the complex demands of the role. To make your experience really hit home, make sure to present them with concrete metrics.
Using quantifiable metrics helps you stand out, and lets recruiters visualize your impact. For instance, instead of saying "led Agile project teams," you could also say that the teams you led had 10+ members and delivered over 15 projects on time and within budget over a 2-year period.
Remember to mention the specific methodologies and tools you used in your achievements. Having already cited your familiarity with Scrum, or your proficiency with Jira, reaffirm them by discussing how you used them to make an impact.
Here are a few sample bullet points:
Leveraged Jira to track progress, manage backlogs, and improve project transparency for 10 projects over a 2-year period
Facilitated bi-weekly sprint planning, daily stand-ups, and weekly retrospective meetings, improving team output by 12% over 1 year
Implemented Scrum processes with Rally for 15 developers, resulting in 26% higher team efficiency
Conducted thorough risk analysis and mitigation, reducing project delays and overruns by 15% year-over-year
Top 5 Tips for Your Agile Project Manager Resume
Emphasize Agile methodologies

Agile project manager roles often require familiarity with methodologies like Lean, Kanban, or Scrum. Showcase the frameworks you're familiar with, supplementing them up with concrete figures; for instance, saying "Used Kanban to reduce project delays and overrun times by 10%" will have a more tangible meaning.

Talk about deliverables

Hirings managers will be keen to know that you have a track record of delivering projects on time and within budget. Include details of how you worked within these parameters in your achievements to amplify their impact.

Highlight your certifications

While not always required, certifications like Certified Scrum Master (CSM) or PMI Agile Certified Practitioner (PMI-ACP) can enhance your profile. If you have them, make sure they're prominently displayed on your resume.

Spotlight your adaptability

Flexibility and adaptability are invaluable in your role. Highlight your ability to deal with unforeseen challenges and steer your projects back on track—and be specific about how you leveraged Agile methodologies to do so.

Draw parallels with your experience

If you're transitioning from a non-Agile context, find similarities between your experience and the job you're applying for. Emphasize your mastery of core project management principles such as strategic planning and team leadership. In your cover letter, elaborate on how you can apply these skills to an Agile environment.
How can I make my resume stand out?
Emphasize how you were able to run successful projects by using Agile methodologies. Highlight that success with quantifiable metrics like efficiency or output gains following a successful Kanban implementation.
What should I include in my cover letter?
On your resume, you've certainly had to omit a lot of the details of your endeavors, such as challenges that you had to think creatively to overcome. Use your cover letter to elaborate on the finer details of how you leveraged your expertise, as well as Agile methodologies and tools, throughout the life cycle of your projects.
How can I demonstrate my stakeholder management skills?
Being skilled at managing stakeholders is an essential skill for an Agile project manager. Showcase this skill by discussing how you looped in and managed the expectations of stakeholders, and go the extra mile by talking about cross-departmental stakeholder conflicts that you resolved.