You seamlessly combine in-depth knowledge of healthcare regulations with the confidence needed to lead successful teams. Between managing tight deadlines and introducing much-needed changes, your work directly impacts both the company and the patients who benefit from it.
You're a pro at getting important stakeholders on board with your vision, but do you know what it takes to craft a resume that effectively showcases your talents?
We've helped project managers like you evolve their careers, so we know exactly what you need to do! Start on a good note with our useful healthcare project manager resume templates and tips.
---
Healthcare Project Manager Resume
---
Clean Healthcare Project Manager Resume
---
Modern Healthcare Project Manager Resume
---
What Matters Most: Your Project Management Skills & Healthcare Expertise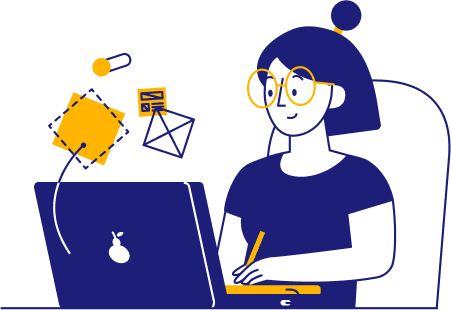 You've got the technical know-how to plan out complex timelines in Microsoft Project, but you also have the interpersonal savvy to negotiate with vendors, healthcare professionals, and team members.
While your team leadership and time management skills are both crucial, it's still better to focus on the more measurable aspects of your job. Show your proficiency in data analysis and visualization in Tableau, but save expressing your ability to work in a team for the cover letter.
Include a good spread of software and skills that are indispensable for a project manager, such as financial analysis and risk management. If you're familiar with any management methodologies, like Agile or Lean Six Sigma, this is also the place to add that in.
9 best healthcare project manager skills
Microsoft Project
Jira
Regulatory Compliance
Salesforce Health Cloud
Epic Systems
Tableau
Agile/Waterfall/Lean
Budget Management
AthenaCollector
Sample healthcare project manager work experience bullet points
Whether you're working on implementing a new EHR system to improve patient records and clinical workflows or coordinating with IT to streamline the telehealth process, you've got a lot of accomplishments to tell recruiters about.
Those exciting things are exactly what you should focus on here. Forego mentioning things like "held daily meetings," because that could be said of many jobs.
Instead, talk about your biggest wins, and make them appear more tangible by adding numbers and percentages that show your impact.
For instance, transforming the above example into "led daily meetings with 14 team members, resulting in an 18% improvement in information workflow during a 6-month project" gives it a lot more weight.
Here are a few other examples of how you can do this:
Conducted Salesforce Health Cloud training programs, increasing usage and improving patient care coordination by 24%
Spearheaded the implementation of Lean Six Sigma methodology across a telehealth project, reducing patient wait times by 19%
Led a cross-departmental 20-person team to complete a $1M healthcare IT project, remaining 14% under budget and beating the deadline by 2 months
Negotiated contracts with 6 vendors, resulting in a 23% reduction in project costs, including hospital tools and software
Top 5 Tips for Your Healthcare Project Manager Resume
Go the extra mile

Pick out a resume template that's easy to update and swap skills and experience as needed. For instance, if the company has a large focus on telehealth, you could say that you pioneered a new telehealth initiative in a past role that revamped the IVR in order to speed up patient-provider connections.

Flex your financial acumen

You've probably managed all sorts of budgets, big and small, so show it off in your resume. This includes talking about financial analysis, but also cutting project costs by using Agile methodologies to improve health screening times and patient throughput.

Emphasize collaboration

You might be put in charge of your own team, or you might be working with various departments. If the job emphasizes leading a project, talk about the use of Jira and methodologies like Waterfall and Lean Six Sigma. If it's more about managing people, discuss performance appraisals and using Trello to effectively distribute tasks.

Display regulatory prowess

Your field requires you to navigate a labyrinth of complex regulations. Show hiring managers that you know all about it. As an example, discuss using compliance management software and leading projects that require in-depth knowledge of HIPAA or GDPR.

It's all about data

Thanks to your analytical mind, large sets of data don't bother you—instead, you use them to your advantage. Express your skills in data analytics by talking about using Tableau or Power BI in your projects.
Should I include any certifications?
While not always required, certifications can come in handy, so pick a resume template that lets you display them. Some of the most useful options include PMP, CPM, and CHPM.
Do I need to add a career summary?
If you've worked as a manager for several years, a career summary can be a good place to showcase your expertise. Make sure to tailor it to match the job and show that your vision aligns with the company.
How long should my resume be?
Keep your resume at a nice and concise single page. Use the reverse chronological format to put your most recent jobs at the top, and emphasize past experience in project management or healthcare to score some brownie points.